Top News

Hezbollah supporters watch a televised speech by the Lebanese terror group's leader Hassan Nasrallah, in the town of Al-Ain in Lebanon's Bekaa valley, on August 25, 2019. (AFP)

Hezbollah leader Hassan Nasrallah on Sunday threatened Israel with a reprisal attack after two of its members were killed in an Israeli strike in Syria, and two UAVs crashed in and around the terror group's Beirut offices in an incident also blamed on the Jewish state.

"From tonight, I tell the Israeli army on the border, be prepared and wait for us," said the Hezbollah leader in a televised address, taunting that a retaliation could come in "one day, two days, three days…"

Israeli forces in the north have been put on high alert, amid fears of a reprisal attack, and Prime Minister Benjamin Netanyahu held an emergency meeting with defense officials overnight Saturday-Sunday amid the heightened tensions.

Israeli IDF attack south of Damascus, Syria Aug. 25, 2019. (photo credit: SCREENSHOT/YEDIOT M'HASHETACH)

Israel struck several targets in the village of Aqraba south of the Syrian capital of Damascus overnight Saturday,  thwarting an attack by Iran's Revolutionary Guard Corps against northern Israel.

According to IDF Spokesperson Brig.-Gen. Ronen Manelis, the IRGC Quds Force was planning to strike northern Israel on Thursday by launching several armed drones against the targets.

He added that the cell planning the attack received direct orders from Quds Force Commander Major General Qassem Soleimani in Tehran.

"In a major operational effort, we thwarted an attack against Israel by Iranian Quds force and Shiite militias," Prime Minister and Defense Minister Benjamin Netanyahu said. "I repeat: Iran has no immunity anywhere. Our forces are operating in every directionagainstthe Iranian aggression. We will continue to work against Iran and its proxies with determination and responsibility for Israel's security."

"If someone rises up to kill you, kill him first," Netanyahu added referencing a passage from the Talmud.

The HMS Defender seen off the British shore in 2018 (YouTube screenshot)

A third British warship is heading to the Gulf, the Royal Navy announced Saturday, amid heightened tensions in the region.

Britain has already sent the HMS Kent to cover for frigate HMS Montrose while it undergoes maintenance in nearby Bahrain, and is now redirecting the Type 45 destroyer HMS Defender from its mission to the Pacific.

"Wherever the red ensign flies around the world, the UK stands by to protect freedom of navigation whenever is it tested," said Defense Secretary Ben Wallace.

Mahmoud Abbas / Getty Images

Palestinian Authority President Mahmoud Abbas threatened this week that "million of fighters" would swarm Jerusalem and topple the Jewish state's capital city, warning that "no matter how many houses and how many settlements they declare that they [plan to build] here and there—they shall all be destroyed."

Abbas, in an Arabic language speech at Jalazone Refugee Camp near Ramallah that was heavy with threats of destruction, doubled down on the Palestinian government's policy of using public money to pay convicted terrorists and their families, telling his audience, "We will not accept their designation of our martyrs as terrorists. Our martyrs are the martyrs of the homeland."

Abbas went on to rally those in attendance to swarm the city of Jerusalem and destroy all Jewish people living there. His remarks are the clearest sign to date that the leader has no interest in playing a role in a revamped peace process spearheaded by President Donald Trump's White House.

"To Jerusalem we march, martyrs by the millions!" he was quoted as saying, according to a translation by the Middle East Media Research Institute, or MEMRI, a media watchdog site.

"We shall enter Jerusalem—millions of fighters! We shall enter it! All of us, the entire Palestinian people, the entire Arab nation, the Islamic nation, and the Christian nation," Abbas said. "They shall all enter Jerusalem."

President Donald Trump says the U.S. will hike tariffs on most imports from China as his trade war with Beijing escalates.


 

The U.S. will raise duties on $250 billion in Chinese goods to 30% from 25% and increase tariffs on another $300 billion in products to 15% from 10%.


 

Earlier, China announced new tariffs on $75 billion in U.S. goods, and Trump ordered U.S. companies to find an "alternative" to operating in China.

 

Iranian President Hassan Rouhani / Getty Images

The Iranian Revolutionary Guard Corps' ground forces kicked off a "massive" set of war drills Thursday as the country unveiled its own homemade version of Russia's advanced S-300 missile defense system in yet another showing of Tehran's growing readiness for a possible war.

Iranian military leaders said the war games will mix with actual fighting as the IRGC forces seek to cleanse what they described as "anti-revolutionary terrorist groups" from along the country's borders. The operations follow an attack on IRGC units in July that killed one and injured one other.

"The drill is a real one because the battlefield, enemy and the fighters are real," Brigadier General Mohammad Pakpour, commander of the IRGC's ground force, was quoted as telling the country's state-controlled press. "Some terrorists might be hiding at the bordering areas and they will be targeted during the Qadir drills."

The eruption of a "supervolcano" underneath Yellowstone National Park would be like nothing humanity has ever seen, according to an op-ed from The New York Times.

There are 20 supervolcanoes on Earth that represent that greatest natural threat to human life, writes 'End Times' author Bryan Walsh.

The European Science Foundation said it would be ''the greatest catastrophe since the dawn of civilization," according to Walsh.

He says that supervolcanoes represent an "ultra-catastrophe" that could lead to human extinction. Other examples are an asteroid, and nuclear or biological warfare. He suggests that although an eruption in our lifetime is unlikely, one could decimate the planet.

Demonstrators in Berlin take part in a "Stop Killer Robots" campaign organized by German NGO "Facing Finance" to ban what they call killer robots, in March 2019 (AFP Photo/Wolfgang Kumm)

Washington (AFP) - Amazon, Microsoft and Intel are among leading tech companies putting the world at risk through killer robot development, according to a report that surveyed major players from the sector about their stance on lethal autonomous weapons.

Dutch NGO Pax ranked 50 companies by three criteria: whether they were developing technology that could be relevant to deadly AI, whether they were working on related military projects, and if they had committed to abstaining from contributing in the future.

"Why are companies like Microsoft and Amazon not denying that they're currently developing these highly controversial weapons, which could decide to kill people without direct human involvement?" said Frank Slijper, lead author of the report published this week.

File photo - F-35A Lightning II aircraft receive fuel from a KC-10 Extender from Travis Air Force Base, Calif., July 13, 2015, during a flight from England to the U.S. (U.S. Air Force photo/Staff Sgt. Madelyn Brown)

Fighter Jet laser weapons are on the fast track, expected to bring new air attack options to "burn holes" through enemy targets at the speed of light. Not only are laser weapons fast, precise and low weight and drag, but they will bring a more stealthy, quiet attack advantage against air and ground targets, among other things. This is well known and ground testing of several programs are already underway with the Air Force Research Lab, the Office of Naval Research and numerous service entities involved in ground testing and ultimately flying the weapons.

Meanwhile, the Navy is concurrently developing a laser-application for its Marine Corps F-35B intended to effectively maintain the stealth fighter for future decades of war. Recognizing that the aircraft is, one might say, in its operational infancy and expected to fight until at least 2070 - the Marine Corps F-35 variant was the first of the three to enter service. Also, many of the existing F-35Bs have certainly been flying long enough to benefit from sustainment efforts.

The laser application, called "laser shock peening," strengthens and preserves the aircraft's smooth stealthy exterior and composite metal materials.

 

Secretary of State Mike Pompeo speaks during a news conference at the State Department in Washington, D.C., March 15, 2019. (Yuri Gripas/Reuters)

UNITED NATIONS (Reuters) - The United States will take every action it can to prevent an Iranian tanker from delivering oil to Syria in contravention of U.S. sanctions, Secretary of State Mike Pompeo warned on Tuesday. 

"We have made clear that anyone who touches it, anyone who supports it, anyone who allows a ship to dock is at risk of receiving sanctions from the United States," Pompeo told reporters. "If that ship again heads to Syria we will take every action we can consistent with those sanctions to prevent that." 

The Adrian Darya - formerly the Grace 1 - left Gibraltar on Aug. 18 and ship-tracking data showed the vessel was heading towards the Greek port of Kalamta. 

Explosions at an arms depot of a Shiite militia group in Iraq, August 20, 2019 (video screenshot)

Israel has conducted several strikes on Iranian-controlled bases in Syria and Iraq in recent weeks with permission from the United States and Russia, a Western diplomatic source told a Saudi-owned newspaper Wednesday.

Moscow and Washington agreed that the Jewish state could conduct these attacks on Iranian targets in order to "ensure Israel's security," the source told the London-based Arabic-language Asharq Al-Awsat.

In recent weeks, a number of explosions have been reported in Iraqi military installations connected to pro-Iranian Shiite militias, including on Tuesday night in an arms depot north of Baghdad.

Israeli and American special forces simulate taking over a merchant ship carrying contraband in the Mediterranean Sea as part of a large naval exercise Nobel Rose in August 2019. (Israel Defense Forces)

Israeli and American naval special forces completed a large-scale exercise in the Mediterranean Sea last week simulating the takeover of a merchant ship carrying illegal weapons and contraband, as Iran and a US-led coalition square off on shipping routes in the nearby Persian Gulf.

The Israeli military said the exercise, Noble Rose 2019, was not in direct response to these tensions.

Israel's elite naval commando unit, known in Hebrew as Shayetet 13, participated in the drill alongside US Special Forces. An Israel Defense Forces spokesperson refused to comment on the precise number of troops that took part in the exercise, but said it was "larger than what we've done before."

Eight major record-setting catastrophes that occurred during the GHW Bush, Clinton, GW Bush, Obama and Trump presidencies.

The 'God of Israel' will not allow an Arab State in Judea and Samaria.
---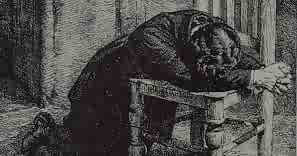 "The men who have done the most for God in this world have been early on their knees. He who fritters away the early morning, its opportunity and freshness, in other pursuits than seeking God will make poor headway seeking Him the rest of the day. If God is not first in our thoughts and efforts in the morning, He will be in the last place the remainder of the day." 
― E.M. Bounds