Top News

Illustrative: Flames rising after an attack in an area known to have numerous Syrian army military bases, in Kisweh, south of Damascus, released by Syria's official news agency on May 9, 2018. (SANA, via AP)

Massive Israeli airstrikes on Syria destroyed weapons stores and military positions belonging to Iran and the Lebanese Hezbollah terror group, a war monitor said Monday.

The Israeli military said early Monday it was carrying out strikes against Iran's Qud's Forces, in a rare statement on its military activities in Syria.

"The Israeli missiles managed to destroy weapons depots and military posts of the Iranians and the Lebanese Hezbollah in the vicinity of Damascus International Airport and the area of Al-Kiswah and Jamraya," the Britain-based Observatory for Human Rights said.

 

Earth will experience a rare 'super blood moon' eclipse on Jan. 20 and Jan. 21. (AP Photo/Richard Vogel)

Are you ready for tonight's Super Blood Wolf Moon? A Total Lunar Eclipse will be visible from all of North and South America, and Western Europe. It's set to be a dramatic occasion, and one not to be repeated in terms of visibility for many years. However, few people are aware that just hours after the eclipse there will also be an unusual pairing of Venus and Jupiter in the pre-dawn sky.

In fact, though the headline refers to those in North America, anyone in Western Europe watching the Super Blood Wolf Moon turn red will be able to see Venus and Jupiter 'kiss' just above the eastern horizon while an eclipsed red Moon sinks in the west.

Tonight Earth will be precisely between the Sun and a Full Moon. The moon will pass first into Earth's outer shadow, and lose it luster. Then it will move into Earth's central shadow, its umbra, with the result being a red-orange-copper color moving across its surface.

North America – January 20, 2019

Totality will begin before midnight across the U.S., and last for 62 minutes.

Pacific Standard Time (PST): 20:41-21:43 p.m.

Mountain Standard Time (MST): 21:41-22:43 p.m.

Central Standard Time (CST): 22:41-23:43 p.m.

Eastern Standard Time (EST): 23:41 p.m.-00:43 a.m.

Western Europe – January 21, 2019

Totality will begin after midnight in extreme Western Europe, and last for 62 minutes.

London: 04:41-05:43 a.m.

Paris: 05:41-06:43 a.m.

Madrid: 05:41-06:43 a.m.

When to see Venus and Jupiter 'kiss' after the Super Blood Wolf Moon

A 'conjunction' (close pairing) of the planets Venus and Jupiter will be visible in the pre-dawn sky. They will be visible about an hour before sunrise in the eastern pre-dawn sky. Although easy to see on January 21, they will actually be at their closest – separated by just 2.4 degrees – the following morning.

Trails of smoke from the Iron Dome defense system after a rocket was intercepted over the Golan Heights, January 20th, 2019. (photo credit: COURTESY NETANEL ARIEL)

Israel's Iron Dome missile defense system intercepted a projectile launched from Syria after Damascus accused Jerusalem of carrying out a rare daytime attack on the south of the country on Sunday.

Pictures from Israel's popular Mount Hermon ski resort, which was full of tourists enjoying the snow-filled hill, showed two trails from Iron Dome missiles while screams from children were heard in a video from the scene.

The interception came shortly after the Syrian regime accused Israel of carrying out airstrikes in the south of the country, triggering air defenses that intercepted several of them.

"A military source said that our air defenses had successfully engaged an Israeli aerial attack targeting the southern region and prevented it from achieving any of its objectives," read a report by the official Syrian news agency SANA.

US Senator Lindsey Graham holds a media conference at JW Marriott Hotel in Ankara, on January 19, 2019. (Adem ALTAN / AFP)

A senior Republican senator on Saturday urged US President Donald Trump to slow down the withdrawal of ground troops from Syria until jihadists were defeated to avoid a "nightmare" for allies Israel and Turkey.

"I would hope that President Trump would slow the withdrawal until we truly destroy ISIS," Lindsey Graham told a press conference in Ankara, using an acronym for the Islamic State extremist group.

A senior Republican senator on Saturday urged U President Donald Trump to slow down the withdrawal of ground troops from Syria until jihadists were defeated to avoid a "nightmare" for allies Israel and Turkey.

"I would hope that President Trump would slow the withdrawal until we truly destroy ISIS," Lindsey Graham told a press conference in Ankara, using an acronym for the Islamic State extremist group.

President Trump, in a televised White House address Saturday, offered Democrats a compromise package on immigration in an effort to end the nearly monthlong partial government shutdown -- although Democrats dismissed the olive branch as a "non-starter" before Trump even spoke.

Trump announced that he was prepared to back a three-year extension of protections for 700,000 immigrants who came to the country illegally as children and were shielded from deportation under the Obama-era Deferred Action for Childhood Arrivals (DACA) program, in exchange for the $5.7 billion he has requested for a barrier on the southern border.

"Walls are not immoral," he said, adding that a wall "will save many lives and stop drugs from pouring into our country."

CNN anchor John King asked on Friday if it matters that taxpayer dollars are being used to pay for Karen Pence's housing and Secret Service protection if the vice president's wife is teaching at a private school that seeks to exclude LGBTQ students and staff members.

"Does it matter all taxpayers pay for her housing? All taxpayers pay for her Secret Service protection? It's not her fault she needs protection, this is the world we live in. But all taxpayers subsidize her life. Does it matter?" asked King, who anchors "Inside Politics."

"So you mean does her First Amendment freedoms get somehow curtailed because taxpayers pay for her accommodations and security? I don't know that a lot of people would sign on to that," SiriusXM reporter and White House Correspondents Association president Oliver Knox said.

Karen Pence's teaching at Immanuel Christian School in Northern Virginia has come under scrutiny because of its policies excluding gay students and staff. 

An Iron Dome Missile Defense battery set up near the southern Israeli town of Ashdod fires an intercepting missile on July 16, 2014 (Miriam Alster/Flash90)

NEW YORK — The US Army plans to buy two Israeli-developed Iron Dome batteries and deploy them next year as a first step in a new $1.7 billion project to both provide American troops an interim defense against cruise missiles and also explore long-term adoption of Iron Dome components for use in a major US air and missile defense system.

This decision, which has not been announced by the Pentagon or Israeli Defense Ministry, comes after the US military last year conducted an internal review of its short-range air defense needs to assess whether Iron Dome or a Norwegian or US-developed system was best suited to address a gap in defenses against potential Russian and Chinese cruise missile threats.

On October 31, US Army acquisition chief Bruce Jette notified Congress of the results of this internal review which centered on a program called the Indirect Fire Protection Capability Increment 2-Intercept program. IFPC, as the program is called, is still in development and aims to do many of the things Iron Dome has demonstrated in more than 1,700 interceptions, including shooting down unmanned air vehicle, mortars, rockets and artillery.

European Union High Representative for Foreign Affairs Federica Mogherini and Iranian Foreign Minister Mohammad Javad Zarif, from left, wait for the start of prior to a bilateral meeting as part of the closed-door nuclear talks with Iran at a hotel in Vienna, Austria, Friday, July 6, 2018. (AP Photo/Ronald Zak)

European Union countries on Friday appeared ready to snub an international conference on the Middle East in Poland next month over concerns it is part of a US drive to ramp up pressure on Iran.

EU diplomats raised questions about the real agenda of the February 13-14 conference, saying that it was organized at very short notice and noting that Iran does not appear to be invited. An EU official said the bloc's foreign policy chief, Federica Mogherini, has other commitments and will not attend.

The diplomats and officials were briefing reporters on condition of anonymity because the issue has not yet been discussed formally among ministers.
---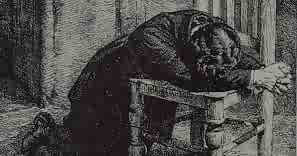 "The men who have done the most for God in this world have been early on their knees. He who fritters away the early morning, its opportunity and freshness, in other pursuits than seeking God will make poor headway seeking Him the rest of the day. If God is not first in our thoughts and efforts in the morning, He will be in the last place the remainder of the day." 
― E.M. Bounds