Top News

An Iranian Shahab-3 missile launched during military exercises outside the city of Qom, Iran, in June 2011. (photo: AP/ISNA, Ruhollah Vahdati)

In the 10 months since the Iran nuclear agreement was signed, the Islamic Republic has increased the frequency of its ballistic missile testing, according to researcher Michael Elleman, who testified before a US senatorial committee this week.

Iran is primarily focused on increasing the accuracy, not the range, of its missiles, Elleman said.

Elleman, a senior fellow at the International Institute for Strategic Studies (IISS) think tank, was called to speak Tuesday before the US Senate Committee on Banking, Housing, and Urban Affairs, which is investigating the effects of the Joint Comprehensive Plan of Action (JCPOA), the official name for the Iran nuclear deal signed in July 2015.

Iranian Supreme Leader Ayatollah Ali Khamenei said Thursday that Tehran, through its "might," forced world powers into striking last year's nuclear deal, but urged vigilance against the West's "soft war" against the Islamic Republic.

The House voted Wednesday to bar the US government from future purchases of heavy water from Iran, undercutting the controversial nuclear pact with that nation and earning a certain veto threat on a key government funding bill.

File: Egyptian President Abdel-Fattah el-Sissi, left, greets Palestinian Authority President Mahmoud Abbas during his inauguration ceremonies at the presidential palace in Cairo, Egypt, on June 8, 2014. (photo: AP/MENA)

Palestinian Authority President Mahmoud Abbas traveled to Cairo Thursday ahead of a Friday meeting with Egyptian President Abdel-Fattah el-Sissi, a move which Israeli officials reportedly view as a response to Prime Minister Benjamin Netanyahu's addition of the hawkish Yisrael Beytenu party to his ruling coalition instead of the dovish Zionist Union.

Sissi has reportedly been working behind the scenes in recent weeks to piece together a diplomatic initiative to jumpstart the Israeli-Palestinian peace process. On May 17, the Egyptian leader delivered a televised speech that included a rare direct appeal to Palestinians and Israelis, urging the two sides to draw hope from the "real and stable peace" between Israel and Egypt, and promising Israelis that peace with the Palestinians would improve their ties with Egypt and other Arab nations.

According to Israeli media reports over the past two weeks, the push by Egypt was linked to negotiations earlier this month to create a unity government between the Likud party and the Zionist Union. The unity talks collapsed last week amid mutual recriminations, and Netanyahu opted to bring Yisrael Beytenu into the government instead.

U.S. President Barack Obama and Japanese Prime Minister Shinzo Abe arrive for a joint news conference in the Rose Garden of the White House in Washington, April 28, 2015. (Reuters Photo)

There is the soaring rhetoric. And then there's the messy reality.

When President Obama and Japanese Prime Minister Shinzo Abe make an historic visit to Hiroshima on Friday -- the first time a sitting U.S. president has visited the site of the first atomic bomb attack -- their words advocating nuclear disarmament will clash with real-world security necessities.

Far from backing up the vision of a world without nuclear bombs that Obama laid out in a 2009 speech that helped secure a Nobel Peace Prize, his near-finished presidency has seen a multibillion-dollar modernization of the U.S. nuclear force.




Japanese Prime Minister Shinzo Abe publicly chastised President Obama Wednesday over the recent murder of a woman in Okinawa, which Japanese police have linked to an American worker at a U.S. military base.

"At the outset of our small group discussion, I firmly launched a protest against President Obama as the Japanese prime minister with regards to the most recent case in Okinawa," Abe said at a press conference with Mr. Obama, shortly after the two leaders' bilateral G7 summit meeting in Shima, Japan. "I feel profound resentment against this self-centered and absolutely despicable crime," adding that the case has shocked not just Okinawa but all of Japan.

"I convey to the president that such feelings of the Japanese people should be sincerely taken to heart," Abe continued. "I also urge the United States to make sure to take effective and thorough means to prevent a recurrence and rigorously and strictly address the situation."

Gaining fame in the 1990s as the independent counsel who investigated then-President Bill Clinton's affair with White House intern Monica Lewinsky, Ken Starr (shown) returned to the news this week after being fired from his position as president of Baylor University, and for heaping praise on three former Democrat presidents — including Clinton.

Baylor officials fired Starr because of what they considered to be his poor handling of multiple rape allegations and convictions on the Waco, Texas, campus. The university is accused of a poor response to the accusations of rape brought forward by at least six female students during Starr's tenure as chancellor and university president. At least eight former players on the Big 12 conference football team have been accused of violence against women.

 

Incoming defense minister Lieberman and Prime Minister Netanyahu (Photo: EPA)

Washington worried of Israel's commitment to peace process after Yisrael Beytenu joins gov't dubbed 'most right wing in Israeli history'; incoming defense minister promises to lead 'responsible and reasonable' policy.

US State Department spokesman Mark Toner said the opposition of some Israeli cabinet ministers to a Palestinian state alongside Israel raised "legitimate questions" about the direction of Israeli policy but he said the United States would judge the new government based on its actions.

"We are going to work with this government as we have with every Israeli government that preceded it with the goal of strengthening cooperation and we remain steadfast in our commitment to the security of Israel and in our commitment to working towards a two-state solution," Toner told reporters.

Palestinian Prime Minister Rami Hamdallah and French Prime Minister Manuel Valls in Ramallah, Tuesday. (photo: Reuters)

Denial follows Palestinian report suggesting that a secret delegation of high-ranking Israeli officials visited Cairo to coordinate meeting between Prime Minister Benjamin Netanyahu, Egyptian President Abdel-Fattah el-Sissi and PA President Mahmoud Abbas.

Palestinian Prime Minister Rami Hamdallah on Tuesday denied reports of a planned tripartite meeting between Palestinian Authority President Mahmoud Abbas, Egyptian President Abdel-Fattah el-Sissi and Israeli Prime Minister Benjamin Netanyahu.

Prime Minister Benjamin Netanyahu greets United Nations Secretary-General Ban Ki-Moon before a joint press conference at the Prime Minister's Office in Jerusalem, October 20, 2015. (photo: GPO, Kobi Gideon)

Outgoing UN Secretary-General Ban Ki-moon plans to visit Israel and the Palestinian Authority on June 26-28 on a final trip to the region before his term expires, Channel 10 reported Wednesday.

There were no further details on Ban's agenda or goals on the trip. The UN chief's term ends on December 31.

Yisrael Beytenu leader Avigdor Lieberman shakes hands with Prime Minister Benjamin Netanyahu, Wednesday. (photo: Reuters)

After days of tough negotiations, Avigdor Lieberman's Yisrael Beytenu party signs coalition deal to join Prime Minister Benjamin Netanyahu's government • Netanyahu: We will protect Israel's security with determination and responsibility.

The details of a deal to bring Avigdor Lieberman's Yisrael Beytenu party into Prime Minister Benjamin Netanyahu's coalition were finalized late Tuesday night at a meeting between Netanyahu, Lieberman, and Finance Minister and Kulanu party leader Moshe Kahlon.

The deal was signed on Wednesday morning. Lieberman and fellow Yisrael Beytenu MK Sofa Landver are set to be sworn in as ministers next Monday. Lieberman will be sworn in as defense minister, and Landver as immigrant absorption minister.

Rockets fired from the Gaza Strip into Israel, July 13, 2014. (photo: AFP, Jack Guez)

In response to the rocket fire launched towards Israel late Wednesday night, the Israeli Air Force attacked two locations that were part of Hamas' terror infrastructure in the Gaza Strip.

The IDF spokesperson released a statement in which they promised to continue to work in order to maintain quiet in the Gaza border communities in Israel.

The rockets launched from the Gaza strip landed inside Israeli territory on Wednesday night.

(photo: AP)

Hillary Clinton broke government rules by using a private email server without approval for her work as U.S. secretary of state, an internal government watchdog said on Wednesday.

The long-awaited report by the State Department inspector general was the first official audit of the controversial arrangement to be made public. It was highly critical of Clinton's use of a server in her home, and immediately fueled Republican attacks on Clinton, the Democratic front-runner in an already acrimonious presidential race.

The report, which also found problems in department record-keeping practices before Clinton's tenure, undermined Clinton's earlier defenses of her emails, likely adding to Democratic anxieties about public perceptions of the candidate. A majority of voters say Clinton is dishonest, according to multiple polls.

Ayatollah Ahmad Jannati (photo: World Tribune)

Iran's Assembly of Experts which is responsible for electing and overseeing the work of Iran's supreme leader has chosen hard-liner Ayatollah Ahmad Jannati as its leader.

The 88-member Assembly of Experts elected Jannati with 51 votes on May 24, according to media reports.

Jannati is a critic of President Hassan Rouhani and his attempts to end Iran's isolation by normalizing relations with the West.
---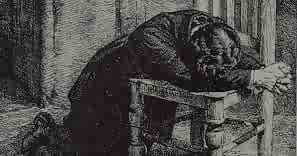 "The men who have done the most for God in this world have been early on their knees. He who fritters away the early morning, its opportunity and freshness, in other pursuits than seeking God will make poor headway seeking Him the rest of the day. If God is not first in our thoughts and efforts in the morning, He will be in the last place the remainder of the day." 
― E.M. Bounds