Top News

GOP presidential nominee Donald Trump will travel to Mexico on Wednesday to meet with Mexican President Enrique Peña Nieto, LifeZette has confirmed.

Sources including Mexican officials involved in the planning of the visit, who spoke on the condition of anonymity, stated the meeting would cover a broad variety of topics ranging from trade to security to immigration and the contentious issue of border enforcement.

It is expected that Trump adviser and former New York City Mayor Rudy Giuliani, Republican National Committee Chairman Reince Priebus and Alabama Sen. Jeff Sessions, along with high-ranking Mexican officials, will attend the meeting.

Dr. David Scheiner, Obama's doctor for 22 years

President Obama's former doctor says Democratic Party nominee Hillary Clinton should have a neurological exam, indicating the checkup would ensure she isn't losing her cognitive abilities due to her history of brain injury.

Dr. David Scheiner, Obama's physician for 22 years, told CNN Tuesday that a two-page note Clinton provided from her doctor after follow-up testing in 2013 is simply not enough to show she's fully recovered.

"There are a number of questions I have. First of all, she's almost 68 years old. While I think that medical letter was well written and was very professional … it's not enough. For example, she is on Coumadin, a medication to prevent blood clots. You have to monitor that. It says she's being monitored regularly. I'd like to know how well she is being controlled. That's a difficult drug to use.

Scheiner continued, "I think she should have had a neurological examination, a thorough neurological examination in 2016. We know what happens to football players who have had concussions, how they begin to lose some of their cognitive ability."

 

Danny DanonIsrael UN Mission

The UN Security Council on Tuesday renewed the mandate of the UN's Interim Force in Lebanon (UNIFIL), which will continue to operate with 11,000 peacekeepers and observers, with a total annual budget of $100 million U.S.

According to the renewed mandate, the force will continue to operate in southern Lebanon to implement Security Council Resolution 1701, which ended the Second Lebanon War in 2006.

According to the resolution, Hezbollah must not be allowed operate in southern Lebanon and the entire area of southern Lebanon must be free of any armed personnel and weapons other than those of the Government of Lebanon.

Abu Mohammad al-Adnani, who was the Islamic State spokesman and key strategist, in an image posted on social media in 2012. (Ho/AFP/Getty Images)

Russia claimed Wednesday it carried out the airstrike in Syria that killed one of the Islamic State's most senior leaders along with dozens of other fighters for the militant group.

The statement from Russia's Defense Ministry cited "intelligence channels" confirming that the attack Tuesday near Aleppo killed Mohammed al-Adnani, the Islamic State's main spokesman and a leading strategist involved in planning attacks overseas. 

The claim could not be independently verified. The Islamic State had issued a statement announcing Adnani's death, but gave no assertions on who carried out the attack.

American democracy would break new ground if Hillary Clinton or Donald Trump left a presidential ticket vacancy before the Nov. 8 general election. GETTY IMAGES

The presidential election could be delayed or scrapped altogether if conspiracy theories become predictive and a candidate dies or drops out before Nov. 8. The perhaps equally startling alternative, if there's enough time: Small groups of people hand-picking a replacement pursuant to obscure party rules.

The scenarios have been seriously considered by few outside of the legal community and likely are too morbid for polite discussion in politically mixed company. But prominent law professors have pondered the effects and possible ways to address a late-date vacancy.

"There's nothing in the Constitution which requires a popular election for the electors serving in the Electoral College," says John Nagle, a law professor at the University of Notre Dame, meaning the body that officially elects presidents could convene without the general public voting.

Iranian army troops march in a parade marking National Army Day just outside Tehran, Iran, April 17, 2016. A new force was announced Thursday, designed to fight in Arab countries and would recruit heavily from non-Iranian Shi'ite Muslims across the region.

The Iranian government's launch of a "United Shia Liberation Army" is sending signals that Tehran wants to expand its political and military role in Middle East conflicts along sectarian lines, analysts say.

"Using a sectarian Shi'ite identifier with the title of the new army will inflame sectarian tensions in the region," Talha Abdulrazaq, a researcher at the University of Exeter's Strategy and Security Institute, told VOA. "Iran is asserting itself as a regional or even an imperialistic power."

The new force, announced Thursday by a veteran military commander who leads Iranian forces in Syria, is designed to fight in Arab countries and would recruit heavily from non-Iranian Shi'ite Muslims across the region.

USS Freedom

For the third time in a year, one of the US Navy's $360 million littoral combat ships has been knocked out of action by mechanical problems.

The latest victim is the USS Freedom, which had seawater leak into one of its two main diesel propulsion systems on July 11, according to a Navy press release. 

The Navy said seawater entered the engine oil lube system through a leak in a seawater pump's mechanical seal.

Getty photos

Israel boasts some 27 surveillance firms, a high number for a country of 8 million. Most deal with cyber defense, with less than 10% pursuing the offensive niche. But while these spyware tools are developed in democracy, some make their way to countries with a notorious record of human rights violations.
---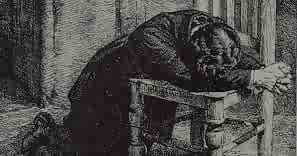 "The men who have done the most for God in this world have been early on their knees. He who fritters away the early morning, its opportunity and freshness, in other pursuits than seeking God will make poor headway seeking Him the rest of the day. If God is not first in our thoughts and efforts in the morning, He will be in the last place the remainder of the day." 
― E.M. Bounds