Top News

EU foreign policy chief Federica Mogherini (L) at a media conference with PM Benjamin Netanyahu in Jerusalem November 7, 2014. (Photo: Reuters)

Israel on Sunday stepped up its battle with the EU over its decision to label products from the settlements, with Prime Minister Benjamin Netanyahu suspending diplomatic contacts regarding the Middle East peace process pending completion of a "reassessment" by the Foreign Ministry of the EU's role in that process.

According to a Foreign Ministry statement, Israel will continue to have diplomatic contacts with individual EU countries – such as Germany, Britain and France – but not with EU institutions. Netanyahu is scheduled to meet with French President François Hollande and new Polish Prime Minister Beata Szydło in Paris on Monday.

The Foreign Ministry spokesman did not provide details of any other practical consequences stemming from the decision, such as whether this would mean that Netanyahu would not meet with EU foreign policy chief Federica Mogherini on issues pertaining to the Palestinians. The decision comes at a time when there is very little movement in the diplomatic process with the Palestinian Authority.

(L to R) Greece's Prime Minister Alexis Tsipras, Turkish Prime Minister Ahmet Davutoglu and German Chancellor Angela Merkel talk to French President Francois Hollande during an EU-Turkey summit in Brussels, Belgium November 29, 2015. Reuters

Leaders of the European Union and Turkey were set to sign an agreement on Sunday offering Ankara cash and closer ties in return for help in stemming the flow of migrants to Europe, draft conclusions of their summit showed.

Aware of a sense of desperation in Europe for a solution to a crisis that has called into question the future of its passport-free travel zone, Ankara has been driving a hard bargain.

Diplomats said the 28 EU governments had struggled through Saturday to agree a final offer.

 

Iranian Secretary of the Supreme National Security Council, Ali Shamkhani, right, shakes hands with the head of the UN's atomic watchdog Yukiya Amano during a meeting in Tehran on July 02, 2015. (AFP/ATTA KENARE)

Iran said Sunday there would be no final implementation of a nuclear deal with world powers unless a probe into allegations of past weapons research is closed.

The declaration, by a top security official, comes after the head of the UN nuclear watchdog said a report into the possible military dimensions of Iran's activities would not be "black and white."

Iran has always denied seeking to develop an atomic weapons capability, insisting its nuclear program is for peaceful energy production and medical purposes only.

Amos Gilad, head of the Defense Ministry's political-security division. (Yossi Zamir/Flash 90)

The nation state of Syria has collapsed, a fact that Israel must internalize about its northern neighbor, a senior Israeli defense official said Saturday.

"Syria is a dead state, and Israel must understand this and prepare accordingly," Amos Gilad, the director of the political-security division in the Defense Ministry and a former senior Military Intelligence official, told a cultural event in Beersheba.

"[Syrian President Bashar] Assad's grip on the country is faltering, it is a land without rule," Gilad said, according to Army Radio.

Russian President Vladimir Putin, right, and France's President Francois Hollande shake hands after their news conference following the talks in Moscow, Russia, November 26, 2015. (AP/Alexander Zemlianichenko/Pool)

The presidents of France and Russia agreed Thursday to tighten cooperation in the fight against the Islamic State group, although they remained at odds over their approach toward Syrian President Bashar Assad.

IS has claimed responsibility for deadly attacks against both of the countries' citizens in recent weeks: the November 13 shootings and suicide bombings in Paris which killed 130 people, and the October 31 bombing of a Russian passenger jet over Egypt's Sinai Peninsula that claimed 224 lives.

French President Francois Hollande has been on a diplomatic drive since the Paris attacks to increase cooperation in tackling IS, which holds swathes of territory in both Syria and Iraq. He has met this week with President Barak Obama, German Chancellor Angela Merkel and Italian Prime Minister Matteo Renzi before flying to Moscow on Thursday for talks with Russian President Vladimir Putin.

A Russian Su-30 fighterjet performs at the MAKS 2007 Air Show at Zhukovsky airfield outside Moscow, Sunday, August 26, 2007. (AP/Ivan Sekretarev)

Russia has breached Israeli airspace more than once since it began intervening in Syria, a top Israeli defense official revealed Saturday. Because Jerusalem and Moscow maintain close security coordination, however, Amos Gilad added, these violations do not lead to crises such as the one now flaring between Moscow and Ankara after Turkey shot down a Russian fighter jet that entered its air space last week.

"Russian air force pilots at times cross into Israeli air space. [But] thanks to the excellent security coordination [between Israel and Russia], which started right after the meeting between [Prime Minister Benjamin] Netanyahu and [Russian President Vladimir] Putin [two months ago], and in which defined areas of operation were set, the Israel Defense Forces and the Russian military agreed on security agreements," Gilad, who is the director of the political-security division in the Defense Ministry, said at a public event in Beersheba.

"If there is a violation [of Israeli airspace], we know what to do and how to prevent an escalation," Gilad noted.

Erdogan vs. Putin. (photo credit:REUTERS)

MOSCOW- President Vladimir Putin is fully mobilized to tackle what the Kremlin regards as an unprecedented threat from Turkey following the shooting down of one of its warplanes by a Turkish F-16, the Russian leader's spokesman said on Saturday.

In comments which underscore how angry the Kremlin still is over the incident, Dmitry Peskov, Putin's spokesman, called the behavior of the Turkish air force "absolute madness" and said Ankara's subsequent handling of the crisis had reminded him of the "theater of the absurd."

"Nobody has the right to traitorously shoot down a Russian plane from behind," Peskov told Russia's "News on Saturday" TV program, calling Turkish evidence purporting to show the Russian SU-24 jet had violated Turkish air space "cartoons".
---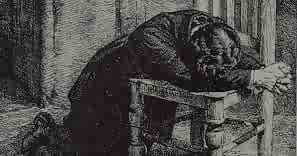 "The men who have done the most for God in this world have been early on their knees. He who fritters away the early morning, its opportunity and freshness, in other pursuits than seeking God will make poor headway seeking Him the rest of the day. If God is not first in our thoughts and efforts in the morning, He will be in the last place the remainder of the day." 
― E.M. Bounds