Top News

Activists protest against the detention of German journalist Deniz Yucel, during a rally outside the Turkish embassy in Berlin, on February 28 (AFP Photo/John MACDOUGALL)

Ankara (AFP) - Turkish President Recep Tayyip Erdogan warned Wednesday that Europeans risk being unsafe on the world's streets, as a crisis between Ankara and the EU showed no signs of abating.

"If you continue to behave like this, tomorrow in no part of the world, no European, no Westerner will be able to take steps on the street safely and peacefully," Erdogan said during a speech in Ankara.

Erdogan did not expand on what he meant by his comments but appeared to imply that Europeans risked receiving the same treatment that, he says, is endured by Turks and Muslims in Europe.

Rex Tillerson being sworn in as Secretary of State on February 1, 2017 in Washington, DC. Pool—Getty Images

STATE DEPARTMENT —  After keeping a very low public profile in his first couple of months on the job, U.S. Secretary of State Rex Tillerson is in the spotlight Wednesday and Thursday at a gathering in Washington aimed at countering the Islamic State terror group. 

This is the first full meeting since 2014 of foreign ministers and senior officials from the 68 countries and international organizations in the U.S.-led coalition that is fighting IS. The State Department said the goal of the conference was to accelerate international efforts to defeat IS in the remaining areas it holds in Iraq and Syria and maximize pressure on its branches, affiliates and networks.

Acting State Department spokesman Mark Toner told reporters Monday that the coalition was at an important stage of the fight against the terror group.

FILE PHOTO: North Korean leader Kim Jong Un watched the ground jet test of a Korean-style high-thrust engine newly developed by the Academy of the National Defence Science in this undated picture provided by KCNA in Pyongyang on March 19, 2017. KCNA/via Reuters/File Photo

North Korea has nothing to fear from any U.S. move to broaden sanctions aimed at cutting it off from the global financial system and will pursue "acceleration" of its nuclear and missile programs, a North Korean envoy told Reuters on Tuesday.

This includes developing a "pre-emptive first strike capability" and an inter-continental ballistic missile (ICBM), said Choe Myong Nam, deputy ambassador at the North Korean mission to the United Nations in Geneva.

Reuters, quoting a senior U.S. official in Washington, reported on Monday that the Trump administration is considering sweeping sanctions as part of a broad review of measures to counter North Korea's nuclear and missile threat. (For Monday's story, click reut.rs/2n9HZ5a)

IDF Chief of Staff Gadi Eizenkot attends a State Control Committee meeting in the Knesset on March 22, 2017. (Yonatan Sindel/Flash90)

The head of the army sought to downplay concerns over the threat of Hamas tunnels infiltrating Israel to Gaza Wednesday, while admitting for the first time that the military is destroying the subterranean passages with ground-penetrating bombs fired from afar.

Army chief Gadi Eisenkot told lawmakers that while the tunnel threat was important, the Jewish state was not at risk of being subsumed by Hamas fighters infiltrating from Gaza.

"The underground threat is most serious, and that is how we treat it. But I don't think it's right to define them as an existential or strategic threat, and intimidate ourselves," he said.

"We have many threats," he added.

Sara Netanyahu takes pictures using her mobile phone of her husband, Prime Minister Benjamin Netanyahu during a visit at the Great Wall of China in Beijing on March 22, 2017. (Haim Zach/GPO/Flash90)

BEIJING — Prime Minister Benjamin Netanyahu said Wednesday that "significant progress" has been made toward an understanding between Israel and the US on settlement construction.

"The talks have not been completed, but there is progress and we will hear about it when we reach Israel," he told reporters in China, where he was on a state visit, shortly before his plane took off for Israel.

Netanyahu's chief of staff, Yoav Horowitz, left for Washington on Sunday to discuss settlement building with the Trump administration.

A threat that should have been prevented: Hezbollah fighters stand on their armed vehicle with multiple rocket launchers. Mohammad Zaatari / AP

The Iranian Revolutionary Guards have built a number of weapons production factories in Lebanon and handed them over to Hezbollah, which has been running the production lines for the past three months, Kuwaiti newspaper Al-Jarida recently reported.

The Kuwaiti newspaper quotes an anonymous source as saying that these plants can produce different types of rockets and missiles, including those with a range of more than 500 kilometers, land-based anti-ship missiles, antitank missiles, armored vehicles and drones that can carry explosives. According to the report, Hezbollah has tested some of these weapons in the Syrian civil war and they have proven successful.

According to the report, this Iranian activity is in response to the bombardment of a weapons factory in Sudan and convoys carrying weapons to Hezbollah, both of which have been attributed to Israel. Instead of transferring finished weapons to the group in Lebanon, the Iranians have set up factories there that can make various components of the rockets and other weapons. To prevent Israel from attacking these production lines, the factories have been built underground (the newspaper says more than 50 meters underground) and no factory produces entire weapons, but only specific parts, which are later assembled.
 

Satellite image shows a nuclear facility in Iran. (photo credit:REUTERS)

Even if world powers and Iran had not agreed to the recent nuclear deal aimed at preventing Tehran from obtaining atomic weapons capabilities in exchange for the lifting of economic sanctions, the Islamic Republic would still imperil Israel's security, Mossad chief Yossi Cohen said Tuesday morning. 

"As long as the current regime exists, with the nuclear agreement or without it, Iran will continue to serve as the main threat to Israel's security," he said in an address at the Meir Dagan Memorial Conference on Security and Strategy at Netanya College.

A test of the David's Sling missile defense system (Defense Ministry)

As tensions mount between Israel and its neighbors, the country's David's Sling missile defense system will be operationally ready in the next two weeks.

"In the next few weeks we will finish a long process of testing a new weapons system that will join the air force," said Lt.-Col. Kobi Regev, the David's Sling battalion commander. "The new and more advanced system, which is connected with our two older systems, the Iron Dome and Arrow Missile Defense System, is more relevant to the threats posed to Israeli citizens."

Along with the Iron Dome, which is designed to intercept short-range rockets, and the Arrow, which intercepts ballistic missiles outside of the Earth's atmosphere, David's Sling intercepts tactical ballistic missiles, medium- to long-range rockets, as well as cruise missiles fired at ranges between 40 km.-300 km.

Iran's Foreign Minister Mohammad Javad Zarif speaking at the 53rd Munich Security Conference at the Bayerischer Hof hotel in Munich, February 19, 2017. (AFP Photo/Christof Stache)

Iranian Foreign Minister Mohammad Javad Zarif warned Monday that Tehran was "completely ready" to restart its nuclear program if the US fails to live up to its commitments under the July 2015 nuclear deal.

"If [the] US creates a situation that continuation of the Joint Comprehensive Plan of Action would damage Tehran's national interest, then Iran is completely ready to come back to the situation it had prior to the JCPOA even more powerfully than before," Zarif was quoted by Iranian state media as saying.

The foreign minister spoke to reporters in Isfahan in central Iran.
---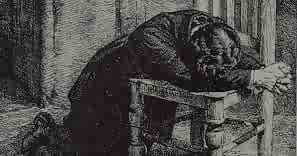 "The men who have done the most for God in this world have been early on their knees. He who fritters away the early morning, its opportunity and freshness, in other pursuits than seeking God will make poor headway seeking Him the rest of the day. If God is not first in our thoughts and efforts in the morning, He will be in the last place the remainder of the day." 
― E.M. Bounds