Top News

Additional hurricanes, beyond that of Jose and Maria, are likely over the Atlantic and may threaten the United States for the rest of the 2017 season.

Hurricane season runs through the end of November, and it is possible the Atlantic may continue to produce tropical storms right up to the wire and perhaps into December.

"I think we will have four more named storms this year, after Maria," according to AccuWeather Hurricane Expert Dan Kottlowski.

"Of these, three may be hurricanes and one may be a major hurricane," Kottlowski said.

Jae-in at New York's Palace Hotel during the 72nd United Nations General Assembly September 21, 2017. (photo: AFP, Brendan Smialowski)

US President Donald Trump on Friday warned "madman" North Korean leader Kim Jong Un that he would be "tested," the latest in an exchange of insults between the two.

"Kim Jong Un of North Korea, who is obviously a madman who doesn't mind starving or killing his people, will be tested like never before!" Trump tweeted.

Trump "insulted me and my country in front of the eyes of the world and made the most ferocious declaration of a war in history," Kim said, according to the official Korean Central News Agency. He blasted Trump's maiden speech to the United Nations General Assembly as "unprecedented rude nonsense."

A picture released by Israeli Defence Forces press office shows a launch of a Patriot missile in southern Israel. (photo: Reuters)

Arab media reports on Thursday night claimed that Israel attacked a weapons depot next to Damascus International Airport. 

A report from one daily, Al Arabia Al Jadid, said that a series of explosions shook the airport. Al Masdar News, a Lebanese outlet, also reported that an Israeli drone attack the airport, citing a report from the Syrian military that the attack did not seriously damage the airport or its surroundings, and that there were no casualties.

Top diplomats from Germany, Russia, China and Italy insisted Thursday there can be no turning back on the Iran nuclear deal after President Donald Trump suggested that he may seek a renegotiation or simply walk away from the pact.

"How are we going to convince countries like North Korea that international agreements provide them with security — and in so doing make them commit to future disarmament efforts — if the only international example for such an endeavor being successful, the agreement with Iran, no longer has effect?" asked Germany's Vice Chancellor and Foreign Minister Sigmar Gabriel, addressing the UN General Assembly.

Palestinian Authority President Mahmoud Abbas addresses the United Nations General Assembly at UN headquarters, September 20, 2017 in New York City. (Drew Angerer/Getty Images/AFP)

Palestinian Authority President Mahmoud Abbas on Wednesday told the United Nations that Israel is not a peace partner, and said its "colonial occupation" of the West Bank and East Jerusalem was breeding incitement and violence in the region.

In an address to the General Assembly, Abbas said the international community was responsible for putting an end to Israeli policies that "incite religious tensions and could lead to a violent religious conflict."

"We are entrusted and you are entrusted to end apartheid in Palestine," Abbas said in a nearly 45-minute speech."Can the world accept an apartheid regime in the 21st century?"

"Has the international community surrendered to the fact that Israel is a country above the law?" he asked. "The continuation of the occupation is a disgrace for the international community."

Press schedule provided by the White House: 

9:30AM           THE PRESIDENT participates in an expanded meeting with the King of Jordan

10:30AM         THE PRESIDENT participates in an expanded meeting with the President of the Palestinian Authority 

4:30PM            THE PRESIDENT participates in an expanded meeting with the President of Egypt

 -----

Trump-Abdullah meeting quote: 

King Abdullah of Jordan: "Mr. President, thank you very much...we are very grateful for your support during these difficult times. But also like to extend our condolences to the victims of the hurricanes, but also how you, the government the people reacted to the crisis. To us sitting on the outside, seeing how the Americans came together during a difficult, really an example.

President Trump: We have a big one coming right now. I've never seen winds like this, Puerto Rico, you take a look at what's happening there. It's just one after another.

 

THE WHITE HOUSE

Office of the Press Secretary

FOR IMMEDIATE RELEASE

September 20, 2017

Statement from President Donald J. Trump on Hurricane Response and Recovery Efforts in Puerto Rico and the U.S. Virgin Islands

President Donald J. Trump continues to receive updates from Federal Emergency Management Agency Administrator Brock Long and his Department of Homeland Security team, who are engaged in lifesaving and life-sustaining response operations in the U.S. Virgin Islands and Puerto Rico.  The President continues to direct all necessary Federal resources to protect the people of the United States territories affected by Hurricane Maria and to support response and recovery efforts with respect to Hurricanes Harvey and Irma.  He and the First Lady send their thoughts and prayers to all those in harm's way.

In a period of less than 14 hours, Hurricane Maria strengthened from a category 1 hurricane into a category 5 hurricane.

Timeline in US Eastern Time:

Sept. 18, 5 AM - Maria is at category 1.

Sept. 18, 8 AM - Maria is at category 2 and had been there since before 7 AM.

Sept. 18, 11 AM - Maria is at category 3.

Sept. 18, 2 PM - Maria continues to strengthen at category 3.

Sept. 18, 5 PM - Maria is at category 4.

Sept. 18, 6:45 PM - Maria is at category 5.

Note: The timeline referenced used mostly 3-hour intervals, so the time the hurricane first reached certain category numbers may fall in between these measurements.

President Trump met with Israeli Prime Minister Benjamin Netanyahu today in New York City at the New York Palace Hotel.

Both Trump and Netanyahu said they planned to discuss the peace process among other topics in a brief meeting with the press before their private meeting.

In regards to the peace process, Trump stated the following, "I have to say we're going to be discussing many things, among them peace between the Palestinians and Israel will be a fantastic achievement. And we, we are giving it an absolute go. I think there's a good chance that it could happen. Most people are saying there's no chance whatsoever. I actually think with the capability of, of Bibi and frankly the other side I really think we have a chance. I think Israel would like to see it, and I think the Palestinians would like to see it. And I can you tell you that the Trump administration would like to see it. So, we're working very hard on it. We'll see what happens. Historically, people say it can't happen. I say it can happen."

Prime Minister Benjamin Netanyahu, left, meets with Egyptian President Abdel Fattah el-Sissi, right, in New York on September 19, 2017 (Avi Ohayun)

In meeting publicly with Prime Minister Benjamin Netanyahu, Egyptian President Abdel-Fattah el-Sissi has once again proved that he is the bravest Arab leader in the region.

Sissi dared to do what other Arab heads will only do under the radar — sit down with Israeli leaders, among them Netanyahu and Defense Minister Avigdor Liberman.

Netanyahu and Sissi's meeting on Monday night on the sidelines of the United Nations General Assembly in New York provides a clear indication that at the moment Sissi feels confident enough of his position in Egypt and the Arab world to publicly reveal that such an event took place.

A statement from Sissi's office said the talks focused on "resuming negotiations between the Israeli and Palestinian sides to reach a comprehensive solution."

The two leaders discussed "ways to resume the peace process and establish a Palestinian state," the statement said.

Kushner, Friedman, and Greenblatt arriving to meet Netanyahu on Sunday to prepare for Netanyahu's meeting with Trump. (photos: Walla News, Tal Shalev)

On Sunday, Netanyahu hosted Special Representative for International Negotiations Jason Greenblatt, Senior Advisor to President Trump Jared Kushner and US Ambassador to Israel David Friedman. Their meeting reportedly lasted over two hours. The PMO did not issue a readout of the meeting.

The updated and expanded 'Eye to Eye' has 576 pages, with sixty-percent new content, and current through Hurricane Harvey, Sunday, August 27, 2017.

One book, $14.99. Buy 2 or more, get them for $12 each plus shipping. 

To order, click here 

---

The expanded 'Eye to Eye' has 72 additional catastrophes/events for a total of 127. 

GW Bush's second four-year term, 21 catastrophes/events, a major trillion-dollar plus financial collapse a byproduct of overstimulated economy from the 9-11 terror events.


 

Obama's two terms, 43 catastrophes/events, largest tornado outbreaks and floods in history.  


 

Trump's first eight months in office through Hurricane Harvey, six catastrophes/events, that now includes two all-time record hurricanes.  


 

Netanyahu chapter – How I symbolically gave him 'Eye to Eye.'  


 

An updated replacement theology chapter. 


 

By the numbers

According to NOAA there have been 172 billion-dollar catastrophes/events since the 'Madrid Land for Peace' conference of October 1991. 


 

Over 100 billion-dollar catastrophes/events corresponded to U.S. pressure on Israel to give up their covenant land.


 

Almost $1 trillion in catastrophes since the land for peace process began in October 1991.


 

The greater the pressure on Israel to comply the greater the corresponding disasters for the nation applying the pressure, mostly in the United States.


 

God's anger and wrath is expressed atmospherically and directed at individuals and their nations when His land of Judea, Samaria, and East Jerusalem is being negotiated for an Arab State.

 
---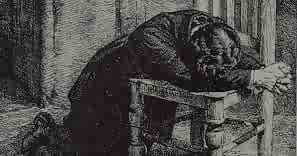 "The men who have done the most for God in this world have been early on their knees. He who fritters away the early morning, its opportunity and freshness, in other pursuits than seeking God will make poor headway seeking Him the rest of the day. If God is not first in our thoughts and efforts in the morning, He will be in the last place the remainder of the day." 
― E.M. Bounds