Top News

A Nepalese woman walks past a collapsed temple in Bhaktapur Durbar Square after an earthquake in Kathmandu, Nepal, Sunday, April 26, 2015. AP Photo

An expert team will assess whether parts of the World Heritage site that were nearly destroyed by this weekend's earthquake can be repaired or even reconstructed, the head of the United Nations cultural agency said Monday.

UNESCO chief Irina Bokova told The Associated Press in a brief interview Monday that it was "heartbreaking" to see the destruction to the country's distinctive blend of Hinduism and Buddhism.

She said the preliminary assessment from her agency's Kathmandu office is a "huge disaster."

Bokova said three of the seven places of worship in the extensive World Heritage site in and around Kathmandu have been severely damaged.

Mohammad Ali Jafari. (photo credit:REUTERS)

Saudi Arabia is a betrayer who is "following in the footsteps of Israel and the Zionists," the commander of Iran's Revolutionary Guard said Monday.

Major General Mohammad Ali Jafari's comments came amid the Saudi-led coalition's military campaign against Iranian-backed Shi'ite Houthi rebels who are trying to take over Yemen.

"Today, Saudi Arabia is brazenly and obnoxiously bombarding and massacring a nation, which is seeking the denial of the hegemonic system," Press TV quoted Jafari as saying.

A formation of IAF Lockheed Martin F-16s (photo credit: Tsahi Ben-Ami/Flash90)

Hours after an Israeli airstrike on militants along the Syrian border, Arab news networks al-Jazeera and al-Arabiya reported a new Israeli attack in Syrian territory early Monday morning, targeting missile launchers held by Hezbollah and forces loyal to Syrian President Bashar Assad.

It was the third alleged Israeli strike on the Syrian front in two days.

The reported strike in the Qalamoun mountains, northeast of Damascus — also the location of alleged Israeli sorties against Hezbollah and Assad targets on Saturday — was said to cause several casualties, though the number of dead and injured was not immediately provided.

Israeli soldiers stand near the border with Syria in the Golan Heights. (photo: Reuters)

The Israel Air Force struck and killed four terrorists who crossed into Israel from Syria and planted explosives near an abandoned IDF post on Sunday night said, a senior IDF source.

The source declined to say which organization the terror cell belonged to, saying it was too soon for such details.

The incident, which occurred at 21:30 in the northern Golan Heights near Majdal Shams, began when Combat Intelligence Collection Units identified four suspects planting the explosives on the eastern side of the border fence, within Israeli territory. The suspects were placed under a top priority observation for several minutes, before action was taken.

Naftali Bennett (photo: AP, Tsafrir Abayov)

Prime Minister Benjamin Netanyahu looked set to have the pieces needed to cobble together a new governing coalition, after Jewish Home leader Naftali Bennett reportedly dropped his demand for the Foreign Ministry Saturday night, likely removing a major stumbling block in coalition talks.

With just over a week to go for Netanyahu to form his coalition, Bennett will ask Likud for control of the Education Ministry instead of the highly coveted Foreign Ministry, which will stay in Yisrael Beytenu leader Avigdor Liberman's hands, according to Hebrew-language media reports.

The move will pave the way for Jewish Home and Yisrael Beytenu to both join a Likud-led government, giving Netanyahu the last pieces he is thought to need to form a coalition.

Scene of attack in East Jerusalem (photo: Ynet, Gil Yohanan)

Four police officers were wounded by a car in Jerusalem near the Mount of Olives on Saturday night. Magen David Adom paramedics on the scene treated the four victims; three sustained light injuries. Locals began clashing with police and rocks were thrown at the ambulances called to evacuate the wounded.

Relief efforts in Nepal are intensifying after more than 2,300 people were killed in the worst earthquake there in more than 80 years.

Rescue missions and aid material have started arriving in the country.

Meanwhile a powerful aftershock was felt on Sunday in Nepal, India and Bangladesh, and more avalanches were reported near Everest.

The 6.7-magnitude tremor, centred 60km (40 miles) east of Nepal's capital Kathmandu, sent people running in panic for open ground in the city.

An IAF F-16 (illustrative photo: IDF Spokesperson's Unit/Flash90)

Israel reportedly hit several targets belonging to Hezbollah and the Syrian army in a series of air attacks Saturday morning in the Kalamun area on the border between Syria and Lebanon.

According to a report in the Saudi-owned al-Arabiya, a first Israeli Air Force strike took place Wednesday, allegedly targeting two sites believed to have been Syrian army missile depots.

On Saturday, according to a report in al-Jazeera, the Syrian targets were divisions 155 and 65 of the Assad army, in charge of "strategic weapons." Al-Arabiya reported that the targets were Scud missile depots housed in the military bases.

Protesters against same-sex 'marriage' shout slogans in front of the U.S. Supreme Court in Washington, March 26, 2013. (photo: Reuters/Jonathan Ernst)

On April 28, the Supreme Court will hear oral arguments on whether states have the right to determine their own definition of marriage, or whether the Constitution requires all 50 states to make same-sex 'marriage' legal. Two members of the U.S. Supreme Court, both viewed as potential swing votes on the right of same-sex couples to marry, raised doubts about California's same-sex marriage ban on Tuesday as they questioned a lawyer defending the ban.

Religious leaders from a wide array of denominations have released a joint statement reaffirming their support for traditional marriage ahead of the Supreme Court's hearing of oral arguments on Tuesday. The Christian leaders have said that reaffirming marriage as being between one man and one woman is vital for protecting children and offering them both a father and a mother.

"As religious leaders from various faith communities, we acknowledge that marriage is the foundation of the family where children are raised by a mother and a father together," the statement reads, in part.

Jews visiting Hebron, April 6, 2015. (photo: Seth J. Frantzman)

A border police officer was moderately injured after being stabbed in the neck near  the Tomb of the Patriarchs in Hebron on Saturday evening. 

The Border Patrol said Saturday night that the attacker pulled the knife as he approached the checkpoint and charged the officers stationed at the post, stabbing one of them multiple times in the head and chest. 

Another officer who was on the scene shot the Palestinian man, mortally wounding him.
---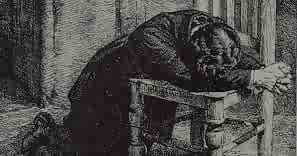 "The men who have done the most for God in this world have been early on their knees. He who fritters away the early morning, its opportunity and freshness, in other pursuits than seeking God will make poor headway seeking Him the rest of the day. If God is not first in our thoughts and efforts in the morning, He will be in the last place the remainder of the day." 
― E.M. Bounds