Top News

Terror in Barcelona as van hits crowd in Las Ramblas

12 people killed and 80 people injured

Islamic State claims responsibility

Two suspects arrested

Reports a third suspect killed in police shootout

A white van crashed  into a packed summer crowd this evening in Barcelona's historic Las Ramblas district. Barcelona police called it a terror attack. Officials said 12 people were killed and 80 injured.

The Islamic State terror group claimed responsibility for the attack.

The driver was arrested around two and a half hours after the attack, police said. A second suspect was also arrested.

The vehicle hit pedestrians in Las Ramblas, a busy tree-lined promenade in the centre of the city.

housand of Basij soldiers stage mock seige of Temple Mount in Iran. (photo credit:FARS)

Syria's Baniyas on the Mediterranean sea between Latakia and Tartus is the site of a large oil refinery.

Before the civil war broke out in 2011 travel guides suggested tourists visit the Crusader fortress of Qalaat Marqab nearby. Today visitors can add to that list a mysterious military construction project stretching several kilometers along Wadi Jahannam, which is 8 km. from Baniyas.

A report on Channel 2 on August 15 provided images of the site from an Israeli satellite. The report said this is likely a factory to build long-range missiles. The area the factory is constructed in near the border of the Tartus and Latakia governorates is one that is closely linked to other military facilities of the Syrian regime and its allies. These include a Russian naval base at Tartus and Khmeimim air force base to the north, which is also allegedly used by Russia and the Iranians.

According to an August 14 report in Die Welt, "in June, aircraft from Iran were flown directly to Khmeimim airport... in order to bring military goods to Russia. The military goods were taken by truck to the Mediterranean port in Tartus."

US airbase in Qatar (Photo: Getty Images)

With its wall-sized screens simultaneously showing America's air wars in Iraq, Syria and Afghanistan, this war room at the heart of America's biggest military campaigns is already something of a technological marvel. 

"It's state of the art but too slow for the future," said Gen. David Goldfein, chief of staff of the Air Force, who is visiting the center at Qatar's Al Udeid Air Base this week with Air Force Secretary Heather Wilson.

The Qatar-based operations center is undergoing a series of upgrades to its top-secret computer systems to transform how war planners here do business.

The Combined Air Operations Center, known in military-speak as the "CAOC," is grappling with a dizzying amount of data and intelligence flowing in from sources like satellites, drones, radar and US aircraft flying over Middle East hot spots and bombing ISIS positions.

 

A general view shows the Israeli border with the Gaza Strip, as seen from the Israeli side. (photo credit:REUTERS)

The Palestinian leadership in Ramallah is considering either forcing another group of Palestinian Authority employees working in the health and education sectors in the Gaza Strip into early retirement or slashing social-welfare payments allocated to the territory as a continuation of its measures to pressure Hamas to cede control of the Strip, Ahmad Majdalani, a close confidante of PA President Mahmoud Abbas, said on Wednesday.

Over the past four months, the Palestinian leadership, headed by Abbas, has cut a number of budgets allocated to Gaza by decreasing electricity supplied to the Strip, slashing Gazan PA employees' salaries and forcing some of them into early retirement, and reducing payments for medical-related costs there.

Majdalani said Hamas has to choose between "dissolving its administrative committee and empowering the [PA] government to take responsibility in its place or bearing full responsibility for Gaza."

"It is not logical that Hamas has a government in Gaza and we fund that government," Majdalani said.

 

The Revealed 'get the truth out' special: $100 for 12 books and free media mail shipping in the U.S.

Revealed: $14.99 for 1 book, $20 for 2 books, $10 for each additional book.

Online, click here 

Also available in Kindle, click here 

Today, very few people fully understand the extensive consequences of President Obama's two terms in office. Life as we know it in America will never be the same as the nation is experiencing today.  

In Revealed: Obama's Legacy, the details are presented.

Ran roughshod over the U.S. Constitution

Undermined America's Judicial System

World's number one promoter of lesbian, gay, bisexual, transgender (LGBT)

Celebrated Supreme Court decision on same-sex marriage with a rainbow imaged on the White House

Directed a destructive transformation of the U.S. military

Lectured God-fearing Christians on how to behave

A Muslim apologist and defender of Islam in America

Passionate about Middle East refugees coming to America

Expressed no emotion over Christians being persecuted for their faith

Endangered Israel and U.S. Middle East allies by destabilizing the region

U.S. Federal Debt will almost double to $20 trillion; Federal Reserve debt increased over $4 trillion; personal debt at record levels

And much more ...

 

After an exodus of CEOs from the President's Manufacturing Council and business leaders' abrupt decision to dissolve the Strategic and Policy Forum, President Donald Trump tweeted Wednesday that he would end both.

Corporate leaders distanced themselves from Trump this week after his tepid response to violence at a white nationalist rally over the weekend in Charlottesville, Virginia.

The executives on the Strategic and Policy Forum agreed to disbandWednesday in a decision to "condemn" Trump's remarks about the Charlottesville violence, one member told CNBC.

 
---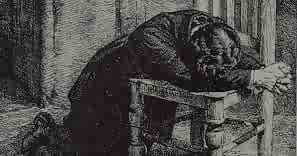 "The men who have done the most for God in this world have been early on their knees. He who fritters away the early morning, its opportunity and freshness, in other pursuits than seeking God will make poor headway seeking Him the rest of the day. If God is not first in our thoughts and efforts in the morning, He will be in the last place the remainder of the day." 
― E.M. Bounds