Top News

Venus and Jupiter converged in the night sky on Wednesday, passing less than a third of a degree apart and looking as if they are about to collide - even though they were really nowhere near one another. The perceived distance between them was less than the width of full moon, or about a thumb-width apart.

In fact, Venus is now 50-million miles (90-million kilometers) away from Earth - and Jupiter is 550-million miles (890-million kilometers), and actually nowhere near each other in space.

They will still be visible close to each other for a few more days before starting to split up. Just look to the west around sunset.

This convergence is known as a planetary conjunction - which is often cited as a possible scientific explanation for the Star of Bethlehem, the sign in the Gospel of Matthew that drew the Magi to the birth of Jesus.

 

ISIS attack in Sinai (Photo: AP)

Egypt experiences it's deadliest day in decades leaving scores dead, and an army embroiled in battle with ISIS linked terrorists in the Sinai Peninsula.

Egyptian military officials responded harshly to a string of coordinated attacks in the Sinai Peninsula Wednesday, confidently declaring that military efforts would continue in the region "until Sinai is clear of all terror." 

Dozens of Islamic militants unleashed a wave of simultaneous attacks, including suicide car bombings, on Egyptian army checkpoints in the restive northern Sinai Peninsula, which officials say killed at least 64 soldiers - a figure which contrasts the 17 deaths reported by the Egyptian Army. 

According to the Egyptians, some 100 armed militants were killed in the army's fierce reaction to the attacks in which they claimed that 17 soldiers were killed while another 13 were wounded."The armed forces where able to neutralize the terrorists and prevent them from reaching their objectives," said the officials. "We killed no less than 100 terrorists and injured many others, in addition to destroying 20 vehicles operated by the terrorists.

An Egyptian military officer watches at a post in Egypt's northern Sinai Peninsula, as seen from the Israel-Egypt border, in Kerem Shalom village, southern Israel, Wednesday, July 1, 2015. (AP/Ariel Schalit)

Hamas maintains close ties with the Islamic State-affiliated jihadists in Sinai behind Wednesday's massive assault on Egyptian troops, Israeli intelligence believes.

Egyptian sources claim that Hamas cares for the Sinai group's wounded in Gazan hospitals, while the group, which calls itself the "Sinai Province" of the IS-declared "caliphate," maintains Hamas weapons caches in the Egyptian peninsula, effectively beyond the reach of Israeli air strikes, according to a Thursday report in the Haaretz daily.

Sinai Province is also said to be aiding Hamas in efforts to smuggle weapons into Gaza as part of the Palestinian group's rearmament efforts.

Lightning over the Washington monument, July 1, 2015 (Anthony Quintano via Flickr)

In the middle of the night, in July's opening moments, the most violent complex of the storms since the June 2012 derecho blasted the immediate D.C. area. It downed scores of trees and produced blinding rain and almost non-stop lightning as it swept straight up the I-95 corridor from near Dale City through the District and into Baltimore.

This morning, area utilities, including Pepco, are still dealing with thousands without electricity.

Many eyewitnesses, awakened and rattled by the storm, described it as the scariest they could recall — jarred by the deafening thunder, continuous lightning, pounding rain and roaring winds.

The family of Malachy Moshe Rosenfeld mourns near his body during his funeral at Kohav Hashahar in West Bank, July 01, 2015. (Yonatan Sindel/FLASH90)

Thousands of mourners gathered Wednesday morning in a West Bank settlement for the funeral of a 25-year-old man who was gunned down Monday evening in the West Bank while returning home from a basketball game.

Among those at the funeral in Kochav Hashachar, north of Jerusalem, was Education Minister Naftali Bennett and other politicians, as well as family and friends of Malachy Moshe Rosenfeld.

Mourners spoke of a family-oriented, ambitious young man who was taken much too soon from a household that had already suffered the trauma of a son killed 13 years earlier in a flash flood.

"Malachy – I started playing [music] when God took away your uncle, Yitzhak. Twenty-two years later, He also took sweet Yitzhaki [Malachi's brother]," Rosenfeld's father Eliezer Rosenfeld said, referring to his eldest son, an IAF pilot, who was killed in a flash flood in the Judean desert more than a decade ago.

The outlook for the UK's financial stability "has worsened" in the light of events in Greece, Bank of England governor Mark Carney has warned.

Risks in relation to Greece include a reduction in the risk appetite of businesses and a knock-on effect on households, Mr Carney said.

But the UK's direct financial exposure to Greece is "minimal", he said.

On Tuesday night, Greece became the first developed nation to fail to make a payment to the IMF.

US Secretary of Energy Ernest Moniz, US Secretary of State John Kerry and U.S. Under Secretary for Political Affairs Wendy Sherman (L-3rd L) meet with Iranian Foreign Minister Mohammad Javad Zarif (2nd R) at a hotel in Vienna, Austria June 27, 2015.. (photo credit:REUTERS)

The deal at hand with Iran over its nuclear program will be a single, comprehensive text, annexes and all, in English and in Farsi, with "staggeringly consequential" effects on the security of the world, a senior US official said on Monday.

Entering a self-imposed deadline for that text, scheduled for Tuesday, the work of negotiators remained incomplete. Political decisions from all sides await. Lawyers still have to review the document once its finished. 

But the American team hopes to adopt a final text within days – formally achieving agreement on a Comprehensive Joint Plan of Action.

The United States, Britain, France, Russia, China, and Germany say the CJPOA will adequately restrict Iran's ability to obtain nuclear weapons.

Lebanese Hezbollah supporters gesture as they march during a religious procession to mark Ashura in Beirut's suburbs. (photo credit:REUTERS)

The number of Islamists in Germany increased to 43,890 in 2014 from 43,190 in 2013, according to a report released on Tuesday by the country's domestic intelligence agency.

Radical Islamists are "the greatest danger to Germany," said Hans-Georg Maassen, the president of the agency, the Federal Office for the Protection of the Constitution (BfV). "Germany is on the spectrum of goals for Islamic terrorists," he added.

Hezbollah has 950 active operatives in the Federal Republic, and Hamas has 300. Germany has designated Hamas as a terrorist organization. The Merkel administration along with the EU banned Hezbollah's military wing in 2013, but allows its political wing to operate.

According to the BfV report, the number of Salafists in the country increased to 7,000 in 2014 from 5,500 the previous year. The Salafists are "the most dynamic Islamic movement in Germany" and serve as a recruitment pool for jihadist groups in Syria and Iraq, the report said.
 

The referendum will be seen as an indication of Greek sentiment toward staying in the euro – but is anyone giving other Europeans the chance to have their say? We've taken a look at the front pages of the major newspapers in Europe to sniff out the local sentiment.

Still from simulation video (Photo: Aeronautics)

The UAV, whose simulation video was first seen on Ynet, is about the size and weight of a bird of prey, and is named for its lethal nature – Kamikaze-Killer. 

It was developed and produced by Israeli workers and engineers at one of the most advanced and largest assembly lines for small and medium UAVs in the world, at the Aeronautics Defense Systems company in Yavne. It is unclear whether the IDF will purchase it.

President Reuven Rivlin together with Italian Foreign Minister Paolo Gentiloni on Tuesday condemned the spate of terror attacks against Israelis during the month of Ramadan.

At the start of their meeting at the President's residence, Rivlin said that the month of Ramadan had been characterized as a month of terror throughout the West Bank, the Gaza Strip, Jerusalem and the whole world. "Terror is terror is terror," he said, and pledged that Israel will continue to fight terror with all its might.

Rivlin was angry that the Palestinian leadership has caved in to Hamas instead of condemning each act of terror and acting against it.  "The silence is louder than ever," he declared.

Rebel fighters celebrating on a statue of Hefaz Assad after capturing Idlib (Photo: AFP)

A senior Israeli defense official said President Bashar Assad controlled just a fifth of Syria and may end up in charge of a rump state dominated by his minority Alawite sect.

Israel and its neighbor Syria are long-term enemies, but the remarks by Amos Gilad, strategic advisor to Defense Minister Moshe Ya'alon, reflect concerns by states across the region that Syria is undergoing a de facto partition after four years of civil war.

"Syria is gone. Syria is dying. The funeral will be declared in due time. This Bashar Assad, he will be remembered in history textbooks as the one who lost Syria," Gilad told an intelligence conference organised by the Israel Defense journal on Monday.

"Until now he has lost 75 percent of Syria ... He is, practically, governor of 20 percent of Syria. And his future, if I may predict it, is shrinking all of the time. And maybe we will have him as the president of 'Alawistan'," Gilad added.
---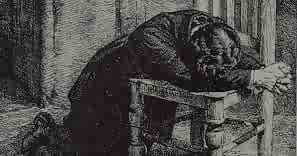 "The men who have done the most for God in this world have been early on their knees. He who fritters away the early morning, its opportunity and freshness, in other pursuits than seeking God will make poor headway seeking Him the rest of the day. If God is not first in our thoughts and efforts in the morning, He will be in the last place the remainder of the day." 
― E.M. Bounds