Top News

US Vice President Mike Pence (L) has lunch with Jordan's King Abdullah II (R) and his wife Queen Rania (3rd from R) in the capital Amman, on January 21, 2018. (AFP / Khalil MAZRAAWI)

US Vice President Mike Pence says he and Jordan's King Abdullah "agreed to disagree" on the issue of Jerusalem, Reuters reports.

Abdullah, a key US ally, had told Pence he had "continuously voiced over the past year… my concerns regarding a US decision on Jerusalem that does not come as a result of a comprehensive settlement to the Palestinian-Israeli conflict."

"Jerusalem is key to Muslims and Christians as it is to Jews," he added. "It is key to peace in the region. And key to enabling Muslims to effectively fight some of the root causes of radicalization."

Turkish planes pound the Kurdish region of Syria (Photo: AFP)

Turkey opened a new front in Syria's war on Saturday, launching airstrikes against a US-backed Kurdish militia in Afrin province that raise the prospect of worsening relations between Ankara and NATO ally Washington.

Turkey opened a new front in Syria's war on Saturday, launching airstrikes against a US-backed Kurdish militia in Afrin province that raise the prospect of worsening relations between Ankara and NATO ally Washington.

The attacks could also complicate Turkey's push to improve its relationship with Russia. Moscow will demand in the United Nations that Turkey halt the operation, RIA news reported, citing a member of the Russian parliament's security committee.

 

Egyptian President Abdel Fattah al-Sisi meets with with US Vice President Mike Pence at the Presidential Palace in Cairo, Egypt January 20, 2018. (photo credit: REUTERS/KHALED DESOUKI/POOL)

WASHINGTON – The Trump administration is "firmly committed to restarting the peace process" between Israel and the Palestinians, US Vice President Mike Pence told reporters in Cairo on Saturday.

Departing Egypt after two-and-a-half hours of meetings with its president, Abdel Fattah al-Sisi, Pence said that they privately discussed the matter of Middle East peace, as well as US President Donald Trump's decision last month to recognize Jerusalem as Israel's capital.

"We heard Sisi out," Pence said, describing his view of the controversial policy decision as "a disagreement between friends."

"We also reaffirm what President Trump also said," Pence added, that "we are committed to a status quo of holy sites around Jerusalem."

Chancellor Angela Merkel's Germany is reportedly weighing levying new sanctions against Iran (Photo: Getty Images)

Central European giant reportedly rallies allies, mulls new sanctions on Iran to display serious approach to President Trump's threats to decertify Iran nuclear deal; Germany, France and Britain consider sanctions to 'punish Iran for missile program, meddling in Middle Eastern conflicts.'

Germany is lobbying among European allies to agree to new sanctions against Iran in an attempt to prevent President Donald Trump from terminating an international deal curbing Tehran's nuclear program, Der Spiegel magazine reported on Saturday.

The report cited diplomats in Brussels as saying that Germany was pushing for new sanctions together with Britain and France to show the United States that European allies were taking Trump's criticism against Iran seriously. 

 

US Secretary of Defense James Mattis makes a statement at the White House in Washington, DC, on November 28, 2017. (AFP/Jim Watson)

WASHINGTON (AP) — Countering China's rapidly expanding military and an increasingly aggressive Russia are now the US military's top national security priorities, outpacing the threat of terrorism, Defense Secretary Jim Mattis said Friday. He said competition with those adversaries has threatened America's military advantage around the world.

Laying out a broad new strategy for the Defense Department, Mattis warned that all aspects of the military's competitive warfighting edge have eroded.

He said building a force that can deter war with established and emerging military powers in Moscow and Beijing, and US enemies such as North Korea and Iran, will require increased investment to make the military more lethal, agile, and ready to fight.

"We will continue to prosecute the campaign against terrorists that we are engaged in today, but great power competition — not terrorism — is now the primary focus of US national security," Defense Secretary Jim Mattis said, in remarks at the Johns Hopkins School of Advanced International Studies.

Joint (Arab) List head Ayman Odeh addresses a question to Prime Minister Benjamin Netanyahu at the Knesset on July 18, 2016. (Hadas Parush/Flash90)

Arab Israeli lawmakers will boycott Mike Pence's speech to the Knesset, with the head of a coalition of Arab parties saying Saturday that the US vice president is "dangerous" and has a "messianic vision" that threatens the region.

Pence landed in Egypt Saturday to kick off a Middle East trip that will also include stops in Jordan and Israel, after canceling a December visit due to the passage of US tax reform.

Ahead of his arrival, Joint (Arab) List leader Ayman Odeh said MKs in his party would not attend Pence's Knesset speech due to US President Donald Trump's recognition of Jerusalem as Israel's capital.

In a Twitter post Saturday, Odeh said his party would go through with an earlier promise to skip Pence's address to the Knesset plenum.

"[Pence] is a dangerous man with a messianic vision that includes the destruction of the entire region," he also said.

A general view of Jerusalem's old city shows the Dome of the Rock in the compound known to Muslims as Noble Sanctuary and to Jews as Temple Mount, October 25, 2015. (photo credit: REUTERS/AMIR COHEN)

The Trump administration plans to retrofit an existing facility in Jerusalem into an embassy with the goal of moving its staff there from Tel Aviv in 2019, US officials said on Thursday.

The New York Times and Wall Street Journal quoted US officials on record, who said the State Department plans to reconfigure an existing consular facility that the US has operated out of Arnona in West Jerusalem since 1948.

"We are going to retrofit a building" for a 2019 opening, he continued. "There is no plan for anything temporary."

President Donald Trump gives his pen to Republican Congresswoman Liz Cheney, third from left, after signing one of various bills in the Roosevelt Room of the White House in Washington, Monday, March 27, 2017. (AP Photo/Andrew Harnik)

A bill was introduced in the US House of Representatives on Thursday aimed at tightening the terms of the Iran nuclear deal, despite Tehran's rejection of changes to the accord.

US President Donald Trump has repeatedly criticized the agreement aimed at curbing Tehran's nuclear program, which was signed under his predecessor Barack Obama's administration.

The "Iran Freedom Policy and Sanctions Act" was introduced by Peter Roskam and backed by Liz Cheney, two Republicans in the US House of Representatives.

A deal with Iran would need to "at a minimum, authorize anywhere, anytime inspections including inspections of military facilities; disclosure of all past and present, military and civilian nuclear activity; a ban on weapons-grade enrichment; and a restriction on ballistic missile development," said Cheney.

US Ambassador to the United Nations Nikki Haley speaks at UN headquarters in New York. (photo credit: LUCAS JACKSON/REUTERS)

In her first official reaction to Palestinian Authority President Mahmoud Abbas's fiery speech this week, US Envoy to the UN Nikki Haley said Washington is "not going to pay to be abused."

Speaking during a wide-ranging interview with Voice of America's Greta Van Susteren, Haley took the PA to task. "Don't think that you can sit there and say hateful things about us and turn around and write you a check. It's wrong in every turn," she said.

Abbas effectively threw in the towel over the weekend, offering a scathing speech targeting the US administration generally and President Donald Trump personally by dismissing their peace effort and calling for his "house to be destroyed."

"Damn your money!" Abbas declared.

Israeli politicians and Jewish American groups decried the speech as a racist diatribe that revealed Abbas's true colors. The speech included conspiracy theories and fundamental questioning of the existence and justification for a Jewish state. Abbas also reiterated his position that the US could no longer be seen as a fair broker in future peace talks.

"We're not going to reward bad behavior," Haley said. "Here you've got the Palestinians who are basically saying they're going to cut the US out of the peace process. They're saying they no longer want to have anything to do with us. They go and take us to the United Nations and try, basically, are very hostile in what they say and what they do. We're not going to pay to be abused. It doesn't make sense."
---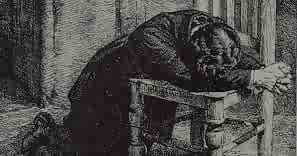 "The men who have done the most for God in this world have been early on their knees. He who fritters away the early morning, its opportunity and freshness, in other pursuits than seeking God will make poor headway seeking Him the rest of the day. If God is not first in our thoughts and efforts in the morning, He will be in the last place the remainder of the day." 
― E.M. Bounds