Top News

Satellite image of the Parchin facility, April 2012. (AP/Institute for Science and International Security)

The United Nations' International Atomic Energy Agency reported Thursday that while Iran has largely been complying with agreements on curtailing its nuclear program, it has built an extension to its military facility at Parchin.

A segment of the confidential report seen by the Reuters news agency says the Islamic Republic's activity at the site since February 2012 has likely undermined the IAEA's ability to "conduct effective verification."

"Since [our] previous report [in May], at a particular location at the Parchin site, the agency has continued to observe, through satellite imagery, the presence of vehicles, equipment, and probable construction materials. In addition, a small extension to an existing building appears to have [been] constructed," the report was quoted by Reuters as saying.

In this photo provided by Egypt's state news agency MENA, Russian President Vladimir Putin, left, greets Egyptian President Abdel-Fattah el-Sisi in Moscow, Russia, Wednesday, Aug. 26, 2015. (AP)

Russian President Vladimir Putin and Egyptian President Abdel-Fattah el-Sisi on Wednesday called for a coalition to combat terrorism in the Middle East.

Opening a meeting with Putin in Moscow, Sisi said "the Egyptian people" are hoping for broader ties with Russia in all areas, particularly in fighting terrorism in the Middle East.

Putin told reporters after the talks that regional powers should join their efforts to combat the Islamic State of Iraq and Syria (ISIS) group.

"(We) have underscored the vital importance of setting a counter-terrorism front to include key international players of the region including Syria," he said.

Nuclear talks between the P5+1 and Iran in Vienna on November 21, 2014 (Vladimir Simicek/AFP)

Nearly 200 retired US generals, admirals and former political officials have come out strongly against the Iran nuclear accord, and have called upon Congress to sink the agreement on the grounds that it will "enable Iran to become far more dangerous."

Among the signatories are top former career officers from every branch of the US military, as well as officials who have served in the White House, under both Democratic and Republican administrations, The Washington Post reported Wednesday.

"The agreement will enable Iran to become far more dangerous, render the Mideast still more unstable and introduce new threats to American interests as well as our allies," the letter, which was addressed to Republican and Democratic senators and congressmen, stated.

Gains in equities accelerated in the final hour as the Standard & Poor's 500 Index climbed 3.9 percent to 1,940.51 at 4 p.m. in New York, halting a six-day slide that was its steepest in four years. The Dow Jones Industrial Average added 619.07 points, or 4 percent, to 16,285.51. The Nasdaq Composite Index rose 4.2 percent for its strongest increase since August 2011. About 10.7 billion shares traded hands on U.S. exchanges, 55 percent above the three-month average.

More than $2 trillion had been erased from American equity values since the S&P 500 started its losing streak, breaking a calm in a stock market that had gone almost four years without a 10 percent correction. The measure plunged 11 percent in the six days through Tuesday, the most since the U.S. was stripped of its AAA credit rating by S&P in August 2011, and was 1 percent away from erasing its gains since the end of 2013.

Israeli car burning after being hit by a Molotov cocktail (Photo: AFP)

Jerusalem has seen a sharp increase in violent security incidents, with 580 such incidents against civilians or security forces recorded over the past two months, according to new data released on Tuesday.

The data, gathered by the Construction Ministry, only includes security incidents that occurred in the Old City Basin - the three neighborhoods inside the walls: The Mount of Olives, Silwan and the City of David. 

The data does not include security incidents that occurred in villages and neighborhoods in East Jerusalem - including Shuafat, Beit Hanina, Isawiya, Jebel Mukabar and others - meaning that the situation in the capital is likely much worse than this data indicates.

Jordanians chant slogans to show their support for the government against terror as they were waiting for Jordan's King Abdullah II, returning from the US, at Queen Alia Airport in Amman, Jordan, Wednesday, Feb. 4, 2015. (AP Photo/Raad Adayleh)

With the Islamic State group eyeing Jordan in its march to establishing a caliphate across the Middle East, the Hashemite Kingdom is bolstering its defenses along its long borders with Iraq and Syria, where the jihadist group holds sway. But experts warn that Jordan's greatest threat from IS is not along the border, but rather from within the country itself.

Despite international airstrikes, IS has continued to gain ground in Iraq and Syria. Neighboring both countries to the southwest, the moderate Sunni, key Western ally Jordan is feared as a potential next target.

David Schenker, director of the Arab politics program at the Washington Institute for Near East Policy, said that Jordan has the military capability to prevent a border invasion from Islamist militants.

"Jordan has a loyal, coherent, homogenous, well-trained by regional standards, military," Schenker told The Times of Israel. "Jordan has very good border security."

Hussein Sheikholeslam (screen capture: YouTube)

A senior Iranian official on Tuesday said Israel "should be annihilated," and that the thawing relations with the West would not translate into a shift in Tehran's position concerning the Jewish state.

Hussein Sheikholeslam, a foreign affairs adviser to parliament speaker Ali Larijani, told Iranian media that contrary to remarks by British Foreign Secretary Philip Hammond, "Our positions against the usurper Zionist regime have not changed at all; Israel should be annihilated and this is our ultimate slogan."

Hammond was in Iran on Monday for the reopening of the UK embassy in Tehran, and said that Iranian President Hassan Rouhani had indicated a "more nuanced approach" to Israel's existence. Hammond said Supreme Leader Ayatollah Ali Khamenei's "revolutionary sloganizing" should be distinguished from "what Iran actually does in the conduct of its foreign policy."

"We've got to, as we do with quite a number of countries, distinguish the internal political consumption rhetoric from the reality of the way they conduct their foreign policy," the Guardian quoted Hammond saying.
---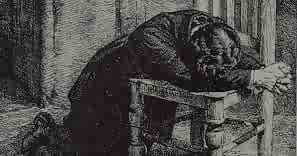 "The men who have done the most for God in this world have been early on their knees. He who fritters away the early morning, its opportunity and freshness, in other pursuits than seeking God will make poor headway seeking Him the rest of the day. If God is not first in our thoughts and efforts in the morning, He will be in the last place the remainder of the day." 
― E.M. Bounds