Top News

Europol director Rob Wainwright poses for a picture during an interview in The Hague, Netherlands, Friday, Dec. 2, 2016 (AP Photo/Mike Corder)

Europol warned Friday that the Islamic State group could launch fresh attacks in Europe in the near future, and the agency's director said police forces across the continent are investigating more than 50 terrorism cases.

Europol — the European Union's police agency — said in a grim analysis of IS tactics published Friday that EU countries participating in the US-led coalition fighting the extremist group in Syria and Iraq are most at risk.

France and Belgium are among the European nations that have joined the US-led coalition. Others include Britain, the Netherlands and Denmark. Germany's military also is involved, but not in combat operations.

Europol director Rob Wainwright said in an interview that counterterrorism agencies are tackling the threat from IS in cooperation with his Hague-based agency. Europol currently is assisting more than 50 terror investigations by national agencies across the continent, he said.

President-elect Donald Trump kicked off his post-election "Thank You" tour Thursday by announcing that he would nominate retired Marine Gen. James Mattis as secretary of defense. 

At a rally in Cincinnati, Trump described Mattis as "one of our great, great generals" and added that a formal announcement would be made Monday, "so don't tell anybody." 

"They say he's the closest thing to Gen. George Patton that we have," Trump told the crowd, "and it's about time. It's about time."

US President Barack Obama answers questions during his news conference at the Asia-Pacific Economic Cooperation (APEC) in Lima, Peru, November 20, 2016. Obama (AP/Pablo Martinez Monsivais)

President Barack Obama has nearly ruled out any major last-ditch effort to put pressure on Israel over stalled peace negotiations with the Palestinians, US officials said, indicating Obama will likely avoid one last row with Israel's government as he leaves office.

Frustrated by the lack of progress, Obama for more than a year had considered giving a major speech describing his vision for a future peace deal or, in a more aggressive step, supporting a United Nations resolution laying out parameters for such a deal. Although the goal would be to impart fresh urgency to the moribund peace process, either step would have been perceived as constraining Israel's negotiating hand while strengthening the Palestinians' argument on the world stage.

Discussions about those potential maneuvers, underway before the US election, have fallen off since Donald Trump's surprise victory, officials said. Obama is now highly unlikely to approve either of those options presented to him by US diplomats, said the officials, who weren't authorized to discuss internal deliberations and requested anonymity.

A sample 'smart' biometric ID card of the sort that will be issued to replace existing cards in the coming years (Lior Mizrahi/Flash90)

Interior Minister Aryeh Deri published a memorandum on Thursday recommending that all Israeli citizens obtain a biometric identity card, with personal details stored on a digital database.
---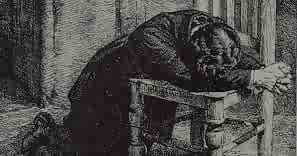 "The men who have done the most for God in this world have been early on their knees. He who fritters away the early morning, its opportunity and freshness, in other pursuits than seeking God will make poor headway seeking Him the rest of the day. If God is not first in our thoughts and efforts in the morning, He will be in the last place the remainder of the day." 
― E.M. Bounds