Top News

A general view of Jerusalem's old city shows the Dome of the Rock in the compound known to Muslims as Noble Sanctuary and to Jews as Temple Mount, October 25, 2015. (photo credit: REUTERS/AMIR COHEN)

The Trump administration plans to retrofit an existing facility in Jerusalem into an embassy with the goal of moving its staff there from Tel Aviv in 2019, US officials said on Thursday.

The New York Times and Wall Street Journal quoted US officials on record, who said the State Department plans to reconfigure an existing consular facility that the US has operated out of Arnona in West Jerusalem since 1948.

"We are going to retrofit a building" for a 2019 opening, he continued. "There is no plan for anything temporary."

President Donald Trump gives his pen to Republican Congresswoman Liz Cheney, third from left, after signing one of various bills in the Roosevelt Room of the White House in Washington, Monday, March 27, 2017. (AP Photo/Andrew Harnik)

A bill was introduced in the US House of Representatives on Thursday aimed at tightening the terms of the Iran nuclear deal, despite Tehran's rejection of changes to the accord.

US President Donald Trump has repeatedly criticized the agreement aimed at curbing Tehran's nuclear program, which was signed under his predecessor Barack Obama's administration.

The "Iran Freedom Policy and Sanctions Act" was introduced by Peter Roskam and backed by Liz Cheney, two Republicans in the US House of Representatives.

A deal with Iran would need to "at a minimum, authorize anywhere, anytime inspections including inspections of military facilities; disclosure of all past and present, military and civilian nuclear activity; a ban on weapons-grade enrichment; and a restriction on ballistic missile development," said Cheney.

US Ambassador to the United Nations Nikki Haley speaks at UN headquarters in New York. (photo credit: LUCAS JACKSON/REUTERS)

In her first official reaction to Palestinian Authority President Mahmoud Abbas's fiery speech this week, US Envoy to the UN Nikki Haley said Washington is "not going to pay to be abused."

Speaking during a wide-ranging interview with Voice of America's Greta Van Susteren, Haley took the PA to task. "Don't think that you can sit there and say hateful things about us and turn around and write you a check. It's wrong in every turn," she said.

Abbas effectively threw in the towel over the weekend, offering a scathing speech targeting the US administration generally and President Donald Trump personally by dismissing their peace effort and calling for his "house to be destroyed."

"Damn your money!" Abbas declared.

Israeli politicians and Jewish American groups decried the speech as a racist diatribe that revealed Abbas's true colors. The speech included conspiracy theories and fundamental questioning of the existence and justification for a Jewish state. Abbas also reiterated his position that the US could no longer be seen as a fair broker in future peace talks.

"We're not going to reward bad behavior," Haley said. "Here you've got the Palestinians who are basically saying they're going to cut the US out of the peace process. They're saying they no longer want to have anything to do with us. They go and take us to the United Nations and try, basically, are very hostile in what they say and what they do. We're not going to pay to be abused. It doesn't make sense."

U.S. Secretary of State Rex Tillerson speaks to the Hoover Institution and the Freeman Spogli Institute for International Studies at Stanford University on January 17, 2018 in Stanford, California. (Justin Sullivan/Getty Images/AFP)

WASHINGTON — Secretary of State Rex Tillerson said Wednesday that US troops will remain in Syria not just to fight jihadists but also to counter the power of Bashar al-Assad and his ally Iran.

In a speech on the US strategy to help end Syria's seven-year civil war, Tillerson stressed that the mission of the US military is to destroy the Islamic State group and prevent its return.

But he also made it clear that the open-ended deployment is intended to help create enough stability for Syrians to be able to remove Assad from office and reject Iranian influence.

"A total withdrawal of American personnel at this time would restore Assad to continue his brutal treatment against his own people," Tillerson told an audience at Stanford University.

Saudi Arabia's King Salman bin Abdulaziz Al Saud walks with Palestinian President Mahmoud Abbas during a reception ceremony in Riyadh, Saudi Arabia November 7, 2017. (photo credit: SAUDI PRESS AGENCY/HANDOUT VIA REUTERS)

Palestinian Authority President Mahmoud Abbas decided to deliver Sunday's speech – in which he ruled out a peace process as long as Donald Trump is US president – after parts of Trump's Middle East peace plan were leaked to him by the Saudis, Channel 2 reported on Tuesday night.

Even before Sunday's speech, Ben Caspit of The Jerusalem Post's Hebrew sister paper Maariv reported last week that Abbas was angered by the preliminary reports of Trump's plan that the Saudis had given him. The report said those leaks were the real reason Abbas did not intend to return to the negotiating table, and not Trump's recognition of Jerusalem as Israel's capital.

Trump and Abbas. (photo credit: REUTERS)

WASHINGTON – The Trump administration informed the UN Relief and Works Agency on Tuesday that it was cutting tens of millions of dollars in aid to the organization, amid an escalating diplomatic crisis between Washington and Ramallah, a US official told The Jerusalem Post.

President Donald Trump heeded the advice of Secretary of State Rex Tillerson, Secretary of Defense James Mattis and National Security Adviser H.R. McMaster – in addition to that of the Israeli government – and agreed to transfer $60 million to the UN body for now, as opposed to cutting all funding outright. But the remaining pledge of $65m. has been withheld "for future consideration," according to a letter sent to the agency.

While the policy decision came out of the State Department, which faced a UN dues payment this week, the question of how to proceed became an interagency debate among Trump's top foreign policy staff and involved the president himself. Only one of those figures – Nikki Haley, Trump's ambassador to the UN – advocated for a full and immediate aid cut.

Palestinian Authority President Mahmoud Abbas speaks during a conference on Jerusalem at the Al-Azhar Conference Center, in Cairo, Egypt, Wednesday, January. 17, 2018 (AP Photo/Amr Nabil)

Palestinian Authority President Mahmoud Abbas on Wednesday continued to rail against US President Donald Trump's decision to recognize Jerusalem as the capital of Israel, cautioning that actions taken in the city could spark a future war, while also advocating a "peaceful" path.

"Jerusalem is the gate of peace and war — Trump must choose," said Abbas, who was at a conference in the Al Azhar University in Cairo on "global support for Jerusalem."

While warning of war, the 82-year-old Palestinian leader also reiterated several times that the only way forward for Palestinians to oppose both American and Israeli policies involved peaceful means.

"A popular and peaceful resistance is the path that will succeed and that we will continue on," Abbas said.
---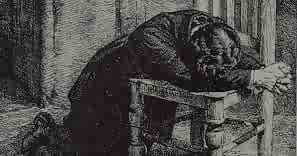 "The men who have done the most for God in this world have been early on their knees. He who fritters away the early morning, its opportunity and freshness, in other pursuits than seeking God will make poor headway seeking Him the rest of the day. If God is not first in our thoughts and efforts in the morning, He will be in the last place the remainder of the day." 
― E.M. Bounds