Top News

The bedroom in Kiryat Arba where 13-year-old Hallel Yaffa Ariel (insert) was stabbed to death by a Palestinian terrorist. (photo credit:COURTESY/HAVERIM LE'SHAAT TZARA)

Prime Minister Benjamin Netanyahu called on the enlightened nations of the world to put pressure on the Palestinian leadership to stop incitement following the murder of 13-year-old Hallel Yaffa Ariel by a Palestinian terrorist in Kiryat Arba on Wednesday.

"The horrifying murder of an innocent child in her bed sheds light on the bloodlust and lack of humanity displayed by the terrorists we are facing, brainwashed by incitement," Netanyahu stated.

"The entire nation feels deeply the pain of the family and says to the murderers - you will not break us," he said.

United Nations Special Coordinator for the Middle East Peace Process Nikolay Mladenov talks during a press conference in Gaza City, September 17, 2015. (AP/Adel Hana)

A report by the Middle East Quartet about the stalemate in the Israeli-Palestinian peace process, slated for publication this week, has been delayed once again.

Quartet officials kept mum Thursday about the exact publication date, though it was rumored that it could take another few days.

One official said that it was possible that the Quartet — a consortium consisting of the United Nations, the United States, the European Union and Russia — would release a paper with the report's key points but will delay publication of the entire report to a later date.

AP Photo

CIA Director John Brennan said that the suicide bombings in Istanbul, Turkey bore the signs of ISIS and should serve as a warning to Americans that the terrorist group is aiming to carry out similar attacks in the U.S.

"I'd be surprised if [ISIS] is not trying to carry out that kind of attack in the United States," Brennan told Yahoo News Tuesday evening.

Although no organization has claimed responsibility for the bombings at Istanbul Ataturk Airport Tuesday night, Brennan said the method of attack fits the profile of the terror group.
---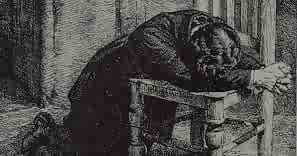 "The men who have done the most for God in this world have been early on their knees. He who fritters away the early morning, its opportunity and freshness, in other pursuits than seeking God will make poor headway seeking Him the rest of the day. If God is not first in our thoughts and efforts in the morning, He will be in the last place the remainder of the day." 
― E.M. Bounds