Top News

King Abdullah and President al-Sisi (Photo: AFP)

Despite suspicions that notion of a 2-state solution may be off the table, particularly amid President Trump's recent statements implying as much, Jordan's king and Egypt's president reiterate that there will be no departure from traditional demands, abandoning it.

The leaders of Egypt and Jordan reaffirmed their continued support on Tuesday for a two-state solution to the Israeli-Palestinian conflict after US President Donald Trump suggested abandoning it.

Egyptian President Abdel Fattah al-Sisi and Jordan's King Abdullah discussed the issue and coordination of their positions on the Middle East peace process at a meeting in Cairo, a statement from Sisi's office said.

"They also discussed mutual coordination to reach a two-state solution and establish a Palestinian state based on the June 4, 1967 borders with East Jerusalem as a capital, which is a national constant that cannot be given up."

 

Liberman and Nasrallah. (photo credit:REUTERS,MARC ISRAEL SELLEM/THE JERUSALEM POST)

Defense Minister Avigdor Liberman has brushed aside the continued threats by Hezbollah leader Hassan Nasrallah, telling Army Radio on Tuesday that "a dog that barks doesn't bite."

"I advise him to continue sitting there in his bunker, making these small cameos. I don't intend to have any kind of public argument with him," Liberman said.

The Shi'ite terror group leader on Tuesday continued in his string of threats against Israel, charging that his Lebanese terrorist group will have "no red lines in the next war with Israel."

Illustrative: Supreme Leader Ayatollah Ali Khamenei speaks during a meeting in Tehran, Iran, Monday, August 1, 2016. (Office of the Iranian Supreme Leader via AP)

Calling Israel a "cancerous tumor," Iran's supreme leader on Tuesday expressed support for a "holy intifada" to eradicate the Jewish state, arguing that the international community is headed toward confrontation with the "Zionist regime."

In the opening address of the regime's sixth international conference in support of the Palestinian violent uprising against Israel, Ayatollah Khamenei hailed the "resistance" against the "cruel occupation," which he described as the worst case of oppression against one particular people recorded in history. He also accused Israel's founders of being responsible for the current upheaval in the wider Middle East.

"The people of Palestine have no option other than keeping the flames of fighting alight by relying on Allah the Exalted and by relying on their innate capabilities, as they have genuinely done so until today," said Khamenei, according to a translation of his speech posted on his website.

"From the beginning, this cancerous tumor has been developing in several phases until it turned into the current disaster," he went on. "The cure for this tumor should be developed in phases as well."

President Trump on Monday tapped Army Lt. Gen. H.R. McMaster, a warrior-scholar deemed an expert in counter insurgency, to be the director of the White House's National Security Council.

The 54-year-old McMaster replaces retired Army Lt. Gen. Michael Flynn as the president's national security adviser. Flynn was forced to resign after lying about talking to Russia, before he officially took the NSA post, about recently imposed sanctions.

"He is a man of tremendous talent and experience," Trump said in announcing McMaster's appointment. "He's highly respected in the military, and we're lucky to have him."

McMaster is a Philadelphia native and West Point graduate who fought in the Persian Gulf War and served in Iraq and Afghanistan.

Time magazine named him as one of its 100 most influential people in the world in 2014, saying he "might be the 21st Century Army's pre-eminent warrior-thinker".

 

US Ambassador to the UN Nikki Haley. Photo: Screenshot.

The new American UN envoy is receiving warm praise from the pro-Israel community in both the US and abroad after taking the Security Council to task last week for its double standards when it comes to its treatment of the Jewish state.

Addressing reporters on Thursday after taking part for the first time in a monthly Security Council meeting on Middle East issues, US Ambassador to the UN Nikki Haley said, "I am here to underscore the ironclad support of the United States for Israel. I'm here to emphasize the United States is determined to stand up to the UN's anti-Israel bias. We will never repeat the terrible mistake of Resolution 2334 and allow one-sided Security Council resolutions to condemn Israel. Instead, we will push for action on the real threats we face in the Middle East."

Iranian Revolutionary Guard members in Tehran carry the casket of Iran Revolutionary Guards Brigadier General Mohsen Ghajarian, who was killed in the northern province of Aleppo, Syria . (photo: Atta Kenare, AFP)

If US President Donald Trump fails to expel Iran from Syria and prevent its expansion, there will be a very negative impact on the United States, Israel and the world, Energy and Water Minister Yuval Steinitz told the Conference of Presidents of Major American Jewish Organizations on Monday.

Steinitz, who is a member of Prime Minister Benjamin Netanyahu's security cabinet, said the world is getting more dangerous and the global order has been under attack since the so-called Arab Spring began.

"The most urgent issue and the first big challenge of the Trump administration is Syria," Steinitz said. "The mission of Iran is to make Syria into an Iranian stronghold and an extension of the Islamic Republic. The last thing we want is to have Iran on our northern border, and it is not a theoretical possibility."

The Jewish community center in Whitefish Bay, Wisconsin. (screen capture: Google Street View

At least 10 Jewish community centers across the United States were targeted with bomb threats on Monday, for the fourth time in five weeks.

The threats have been called in to JCCs across the country, according to Paul Goldenberg, the director of Secure Community Network — an affiliate of the Jewish Federations of North America that advises Jewish groups and institutions on security.

News reports indicated that threats were received by JCCs in St. Paul, Minnesota; Houston, Texas; Milwaukee, Wisconsin and Birmingham, Alabama.

"It appears to be the same serial caller" as in the prior incidents, Goldenberg told JTA.

In this Thursday, Feb. 2, 2017, file photo, Russia's Ambassador to the U.N. Vitaly Churkin addresses a Security Council meeting at the United Nations. Russian officials said their ambassador to United Nations, Churkin, has died in New York City on Monday, Feb. 20, 2017. (AP Photo/Richard Drew, File)

Russia's ambassador to the United Nations, a veteran diplomat known as a potent and personable voice for his country's interests as he sparred with his Western counterparts, died suddenly after falling ill Monday in his office at the mission.

Vitaly Churkin, 64, was taken to a hospital in New York, where he died, Russia's deputy U.N. ambassador, Vladimir Safronkov, told The Associated Press. His cause of death wasn't immediately known.

He had been Russia's envoy at the United Nations since 2006 and was considered Moscow's great champion at the U.N. Diplomatic colleagues from around the world mourned Churkin as a powerful and passionate voice for his nation, with both a deep knowledge of diplomacy and a large and colorful personality. He was the longest-serving member of the Security Council, the U.N.'s most powerful body.
---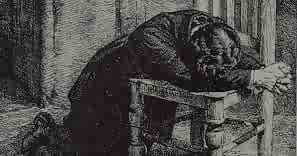 "The men who have done the most for God in this world have been early on their knees. He who fritters away the early morning, its opportunity and freshness, in other pursuits than seeking God will make poor headway seeking Him the rest of the day. If God is not first in our thoughts and efforts in the morning, He will be in the last place the remainder of the day." 
― E.M. Bounds