Top News

Nikki Haley Photo: AP

US President-elect Donald Trump's nominee to be US ambassador to the United Nations will blast the world body over its treatment of Israel at her Senate confirmation hearing, according to prepared testimony seen by Reuters on Tuesday.

"Nowhere has the UN's failure been more consistent and more outrageous than in its bias against our close ally Israel," Republican South Carolina Governor Nikki Haley said in the opening remarks for her appearance on Wednesday before the Senate Foreign Relations Committee. 

"Any honest assessment also finds an institution that is often at odds with American national interests and American taxpayers," the speech says.

Israeli policemen (background) take aim as they hold a position atop a building in the Bedouin unrecognized village of Umm al-Hiran in the Negev desert. January 18, 2017. (AFP Photo/Menahem Kahana)

A policeman was killed Wednesday in a suspected car-ramming attack during clashes over home demolitions in the long-contested Bedouin town of Umm al-Hiran, police said. The driver was shot and killed by security forces at the scene.

Police identified the slain officer as 1st Sgt. Erez Levi, 34, from Yavneh, saying he was "murdered in a car-ramming attack."

According to police sources, the driver of the ramming vehicle, identified as Yaqoub Mousa Abu Al-Qia'an, was shot and killed after driving into the police line in the southern town. "It was a terror attack that murdered a policeman," Public Security Minister Gilad Erdan told Israel Radio.

Congress spent less time in session, handled less business on the chamber floors and generally sputtered for much of President Obama's tenure. (Associated Press)

President Obama oversaw the deepest legislative malaise in modern political history, according to the Washington Times Legislative Index, which captures his struggles to find ways to work with a Congress that ranged from lukewarm to openly hostile toward him.

Over the course of his eight years, he has signed just 1,227 bills into law — less, even, than one-term Presidents Carter and George H.W. Bush. Digging deeper into the numbers, Congress spent less time in session, handled less business on the chamber floors and generally sputtered for much of Mr. Obama's tenure, according to The Times' index.

Blame for the poor showing falls across Washington. Some analysts say a Congress with four years of divided control hamstrung Mr. Obama, while others say the president failed to find ways to work with the legislature that voters gave him — particularly after the 2010 elections.

"The president was never good at reaching across the aisle. So when the composition of Congress changed relative to what it was in his first two years, he wasn't able to accommodate that very well," said Andrew Busch, a presidential scholar at Claremont McKenna College in California. "He never accustomed himself to operating in a system where he was not the sole player."

While Barack Obama was being sworn in as the 44th president on Jan. 20, 2009, his family's belongings were unloaded at the White House. (David Hume Kennerly/Getty Images)

The most frenzied American ritual you've never seen is called the "transfer of families," a five-hour tsunami of activity that transforms President Obama's home into President Trump's.

"I call it organized chaos," said Gary Walters, who choreographed several transfers of families in his 21 years as the White House chief usher.

"It's energizing," said Ann Stock, who saw the transfer up close as the Clintons' social secretary, "but absolutely exhausting."

Here's what happens on Inauguration Day before and during those five hectic hours.

KATHLEEN KENNEDY TOWNSEND addresses the Herzliya Conference at IDC Herzliya on Tuesday. (photo credit:IDC)

On June 5th, 1968, New York Senator Robert Francis Kennedy was shot and killed by Sirhan Sirhan, an Arab terrorist angered by Kennedy's support for an arms deal to Israel.

Often lost in the larger story of RFK's assassination, however, is his pro-Israel legacy and the centrality of his pro-Israel views in Sirhan's motive.

On Saturday, Robert Kennedy's daughter, Kathleen Kennedy Townsend, spoke with Israel's Channel 1 about her father's support for Israel, the 'special bond' his assassination forged between her and the Jewish state, and her personal views on Israel.

"He was killed for his support for Israel, so I feel a very special bond to Israel because of my family," said Townsend, adding that her uncle, President Kennedy, had been an early supporter of Jewish statehood.

"And you may know that my uncle, John Kennedy, came here in 1939 and called for a two-state solution and said that Israel will be very strong."

The article is from Israel National News. For the Jerusalem Post article: click here

The US Capitol building is seen ahead of the upcoming inauguration of President-elect Donald Trump January 16, 2017 in Washington, DC. (Aaron P. Bernstein/Getty Images/AFP)

For the first time in recent memory, two Israeli lawmakers are planning to attend the inauguration of US President-elect Donald Trump.

MKs Yehudah Glick and Sharren Haskel, both from the ruling center-right Likud party, have confirmed their participation at Friday's ceremony in Washington, DC.

A delegation from the Yesha Council settlers' umbrella group is also planning to attend the event.

Glick grew up in Brooklyn and immigrated to Israel with his family when he was eight. He had to renounce his US citizenship when he entered the Knesset in May 2016.

Glick told The Times of Israel that he was invited by HaYovel, an organization that brings Christian volunteers to Israel to help local farmers. "Me going has nothing to do with my political opinions. I'm going there as someone active in dialogue between American Christians and Israel," he said. "I won't participate in any political events." 

The Yesha Council is sending a delegation of top leaders and activists, including its chief foreign envoy Efrat Mayor Oded Revivi; Yossi Dagan, the head of Samaria Regional Council; and Benny Kashriel, the mayor of Ma'ale Adumim. Revivi, Dagan and Kashriel are all longtime Likud members.
---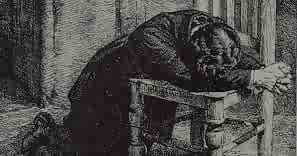 "The men who have done the most for God in this world have been early on their knees. He who fritters away the early morning, its opportunity and freshness, in other pursuits than seeking God will make poor headway seeking Him the rest of the day. If God is not first in our thoughts and efforts in the morning, He will be in the last place the remainder of the day." 
― E.M. Bounds