Top News

Israeli police officers patrol near the border with Syria in the Golan Heights after four projectiles hit the area early on October 21, 2017. (photo: Flash90, Basel Awidat)

Israel believes five rockets fired across the border from Syria early Saturday morning may have been deliberately launched at Israel, rather than constituting errant spillover from clashes in Syria, military sources said late Saturday.

Israel fired back into Syria, hitting three rocket launchers, in response to the rocket fire, and warned that further fire would prompt a more intensive response. 

(photo: AP)

President Trump signed an executive order Friday allowing the Air Force to recall as many as 1,000 retired pilots to active duty to address a shortage in combat fliers, the White House and Pentagon announced.

By law, only 25 retired officers can be brought back to serve in any one branch. Trump's order removes those caps by expanding a state of national emergency declared by President George W. Bush after 9/11, signaling what could be a significant escalation in the 16-year-old global war on terror.

"We anticipate that the Secretary of Defense will delegate the authority to the Secretary of the Air Force to recall up to 1,000 retired pilots for up to three years," Navy Cdr. Gary Ross, a Pentagon spokesman, said in a statement.

Smoke rises last year on the Syrian side of the Golan Heights during fighting near the border. (photo: Reuters)

The IDF destroyed three Syrian army artillery positions on Saturday in response to five Syrian projectiles which landed in Israel's Golan Heights earlier that morning.

At least four out of the five Syrian projectiles landed in Israeli territory. No casualties were reported. In response, the IDF attacked Syrian army artillery positions, destroying three cannons. The IDF spokesperson's unit stated that even if the original Syrian attacks had been an unintended spillover, "this is a exceptional event."

National security adviser Lt. Gen. H.R. McMaster speaks at the FDD National Security Summit in Washington. (photo: Reuters, Yuri Gripas)

US President Donald Trump is prepared to withdraw from a nuclear agreement reached with Iran and other international powers in 2015, his national security adviser, H.R. McMaster, said on Thursday.

Speaking at a forum hosted by the Foundation for Defense of Democracies, a think tank that contributed research and scholarship to the Trump administration's new strategy on Iran unveiled last week, McMaster said the president's first choice is to get Congress and European allies on board with a "pressure" strategy that will force Iran back to the negotiating table.

Trump's national security team hopes to negotiate an addendum to the nuclear deal that will address its greatest concerns with the current agreement: its expiration dates, its omission of any restrictions on Iran's ballistic missile work and its opaque language on granting international nuclear inspectors swift access to Iran's military bases.

Prime Minister Benjamin Netanyahu delivers a speech marking 50 years of Israeli presence in the Jordan Valley . (photo credit:KOBI GIDEON/GPO)

Iran will take over the Jordan Valley unless Israel maintains a military and civilian presence in the area, Prime Minister Benjamin Netanyahu said on Thursday night at a jubilee event marking the 50th anniversary of the state's control of the region.

We will not let this happen," said Netanyahu, as he made a rare visit to the Jordan Valley where some of the first settlements were built after the Six Day War.

Eliciting shouts, whistles and applause, Netanyahu pledged that he would not uproot the Jordan Valley settlements.

"The Jordan Valley will always be part of Israel. We will continue to settle it and invest in its industry and its tourism," the prime minister said.

The region "has supreme security importance for the State of Israel," he added.

"The Middle East is fickle and violent. The Jordan Valley is a strategic defensive belt for the state. Without it, a flood of fundamentalism could enter the country and reach as far as the Dan region. That's why our eastern line of defense begins in this place," Netanyahu said.
---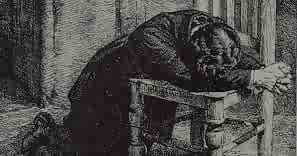 "The men who have done the most for God in this world have been early on their knees. He who fritters away the early morning, its opportunity and freshness, in other pursuits than seeking God will make poor headway seeking Him the rest of the day. If God is not first in our thoughts and efforts in the morning, He will be in the last place the remainder of the day." 
― E.M. Bounds