Top News

Maj. Gen. Abdolrahim Mousavi, head of the Iranian Army. (Screen capture)

The head of the Iranian army on Saturday said Iranian forces were working to "annihilate" Israel and predicted they would achieve success within 25 years.

The threats from the Commander of Iran's Army Major General Abdolrahim Mousavi come amid almost daily warnings of conflict from Tehran and Jerusalem, heightened by an alleged Israeli strike on an Iranian base in Syria earlier in the month.

"When the arrogant powers create a sanctuary for the Zionist regime to continue survival, we shouldn't allow one day to be added to the ominous and illegitimate life of this regime," Mousavi told a ceremony in Tehran on Saturday, according to the Fars news agency.

"The Army will move hand in hand with the IRGC so that the arrogant system will collapse and the Zionist regime will be annihilated," General Moussavi said, refering to the Revolutionary Guards.

Defense Minister Avigdor Liberman is seen during a visit to border between Israel and the Gaza Strip on July 5, 2016. (Ariel Hermoni/Defense Ministry/Flash90)

As Iran stepped up it threats against Israel, Defense Minister Avigdor Liberman warned Tehran on Friday not to even consider an attack on the Jewish state, which he said has never been better prepared to counter Iran.

"I would suggest to all those on our northern border to think again about what they are doing," Liberman said, hours after an Iranian general warned that Iran's "hands are on the trigger and missiles are ready."

"It's seriously not worth it for you to test the IDF, nor the state of Israel," said Liberman who was touring the Gaza border. "We are ready for every scenario. We are ready for a multi-front scenario and I don't remember a time when we were so prepared and so ready, both the army and the people of Israel."

Vice commander of the Iranian Revolutionary Guards Corps, Hossain Salami, threatens Israel in an address in Tehran, Iran, April 20, 2018. (YouTube screenshot)

The vice commander of Iran's Revolutionary Guards warned Israel Friday that its airbases are "within reach" and Iran's "hands are on the trigger and missiles are ready," in apparent reaction to Israel's publication on Tuesday of a map showing five Tehran-controlled bases in Syria, and boasted that Israel will have nowhere to go but the sea.

"Israel: Don't trust in your airbases; they're within reach," Hossein Salami wrote on Twitter, also making similar comments in a fiery speech.

Israel, said Hossein Salami, was living "in the dragon's mouth." Both northern and western Israel were "in the range of our missiles," he threatened, in a speech given in Tehran.

For the first time in the history of the republic, it appears increasingly likely that a majority of the Senate Foreign Relations Committee will vote against the president's nominee for secretary of state. If this happens, it would be a black mark not on Mike Pompeo's record, but on the reputation of this once-storied committee.

There are no instances of a secretary of state nominee ever receiving an unfavorable committee vote since such votes were first publicly recorded in 1925 (before that, the committee voted in closed session). Democrat John Kerry was approved in a unanimous voice vote, including from Sen. Rand Paul, R-Ky., who opposes Pompeo. Democrat Hillary Clinton was approved 16 to 1, despite concerns about foreign donors to the Clinton Foundation. Madeleine Albright was approved unanimously, with the strong support of my former boss, the committee's conservative then-chairman, Sen. Jesse Helms, R-N.C., who called Albright "a tough and courageous lady" and voted for her despite saying that she was "sincerely wrong" in some of her foreign policy views.

Other Democrats, including Warren Christopher and Cyrus Vance, were also approved unanimously in committee, as were Republicans Colin Powell, James Baker and George Shultz. Indeed, no secretary of state going all the way back to Henry Kissinger had ever received more than two negative votes in the Foreign Relations Committee -- until Donald Trump became president.

President Hassan Rouhani listens to explanations on new nuclear achievements at a ceremony to mark 'National Nuclear Day,' in Tehran, Iran, April 9, 2018. (Iranian Presidency Office via AP)

Iran's president lashed out at the United States on Monday and threatened to immediately reboot nuclear efforts if Washington walks away from the deal between Tehran and world powers, as Iran marked "National Nuclear Day," dedicated to its achievements in nuclear technology.

Hassan Rouhani said that despite many attempts, the US has "failed to destroy" the landmark 2015 deal between Iran and world powers.

Rouhani also mocked US President Donald Trump, who has repeatedly described the nuclear agreement as "bad." Trump extended sanctions waivers in January but has declined to re-certify the nuclear deal.
---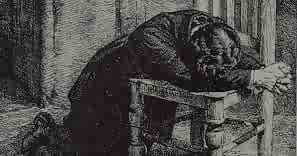 "The men who have done the most for God in this world have been early on their knees. He who fritters away the early morning, its opportunity and freshness, in other pursuits than seeking God will make poor headway seeking Him the rest of the day. If God is not first in our thoughts and efforts in the morning, He will be in the last place the remainder of the day." 
― E.M. Bounds