Top News

Prime Minister Benjamin Netanyahu shakes hands with Russian President Vladimir Putin (L) during their meeting in Moscow on March 9, 2017. (AFP Photo/Pool/Pavel Golovkin)

Prime Minister Benjamin Netanyahu will travel to Russia this week to meet with President Vladimir Putin for continued talks aimed at preventing the Israeli and Russian air forces from clashing in the skies of Syria, his office said Saturday.

Netanyahu will meet Putin in the Black Sea Resort of Sochi on Wednesday, the statement said. Netanyahu last met with Putin in Moscow in March, but they have spoken by phone frequently since then.

"The two set the meeting to discuss the latest developments in the region," the statement said, adding that "it must be noted that in the last two years Prime Minister Netanyahu has met with President Putin every few months to discuss bilateral and regional issues with the intention of preventing any clashes between Israeli and Russian air forces in Syria, with success until now."

Barcelona protest rally the day after attack (Photo: Reuters)

Terror attacks roundup: ISIS claims responsibility for Friday's vehicular attack in Cambrils, Spain; ISIS also claims Saturday's stabbing attack in Siberia, though Russian authorities remain skeptical; Finnish authorities, meanwhile, say Saturday's stabbing likely act of terror.

European nations were hit by a series of violent and deadly attacks over the weekend. These include, in chronological order: an explosion on Wednesday night in the Spanish town of Cambrils where one person died and six were injured; a stabbing attack in the Finnish city of Surgut, in which seven people were injured.

The Islamic State (also known as ISIS) announced Saturday that it is also responsible for the terrorist attack in the Catalan town of Cambrils, which took place on Friday, a few hours after the terrorist attack in the heart of Barcelona. "We murdered and wounded more than 120 Crusaders and Jews," a statement from the Sunni terror organization read.

Illustrative: An Islamic State terrorist waves the jihadist organization's flag (CC BY-SA Alatele fr, Flickr)

Islamic State is in its death throes but the worst is yet to come, the former head of Israel's Counter-Terrorism Bureau, Brigadier General Nitzan Nuriel, said Friday, warning that the terror group could carry out a chemical attack.

"Western society must get used to the fact that terrorism is part of our life," Nuriel said, speaking to Israel's Army Radio. "We must get used to this, not in the sense of sitting around waiting for the next attack, and not in the sense of stopping to go abroad or to stop living, but in the sense of seeing who can improve the actions or processes that may help push back the next attack and make it an attack that will not claim large numbers of casualties."

Steve Bannon is on his way out at the White House – but the fiery, anti-establishment conservative who helped Donald Trump win the presidency says he getting ready to wage his populist campaign from the outside.

"If there's any confusion out there, let me clear it up: I'm leaving the White House and going to war for Trump against his opponents -- on Capitol Hill, in the media, and in corporate America," Bannon told Bloomberg on Friday.

The outgoing White House chief strategist spent just over a year formally working for the president. On Friday, his job with Trump came to an end.

The Revealed 'get the truth out' special: $100 for 12 books and free media mail shipping in the U.S.

Revealed: $14.99 for 1 book, $20 for 2 books, $10 for each additional book.

Online, click here 

Also available in Kindle, click here 

Today, very few people fully understand the extensive consequences of President Obama's two terms in office. Life as we know it in America will never be the same as the nation is experiencing today.  

In Revealed: Obama's Legacy, the details are presented.

Ran roughshod over the U.S. Constitution

Undermined America's Judicial System

World's number one promoter of lesbian, gay, bisexual, transgender (LGBT)

Celebrated Supreme Court decision on same-sex marriage with a rainbow imaged on the White House

Directed a destructive transformation of the U.S. military

Lectured God-fearing Christians on how to behave

A Muslim apologist and defender of Islam in America

Passionate about Middle East refugees coming to America

Expressed no emotion over Christians being persecuted for their faith

Endangered Israel and U.S. Middle East allies by destabilizing the region

U.S. Federal Debt will almost double to $20 trillion; Federal Reserve debt increased over $4 trillion; personal debt at record levels

And much more ...

 

After an exodus of CEOs from the President's Manufacturing Council and business leaders' abrupt decision to dissolve the Strategic and Policy Forum, President Donald Trump tweeted Wednesday that he would end both.

Corporate leaders distanced themselves from Trump this week after his tepid response to violence at a white nationalist rally over the weekend in Charlottesville, Virginia.

The executives on the Strategic and Policy Forum agreed to disbandWednesday in a decision to "condemn" Trump's remarks about the Charlottesville violence, one member told CNBC.

 
---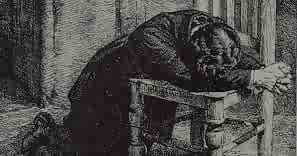 "The men who have done the most for God in this world have been early on their knees. He who fritters away the early morning, its opportunity and freshness, in other pursuits than seeking God will make poor headway seeking Him the rest of the day. If God is not first in our thoughts and efforts in the morning, He will be in the last place the remainder of the day." 
― E.M. Bounds