Top News

What readers of 'Revealed' are saying: 

Riveting

Bold

Sobering 

God bless your courage. 

I couldn't put the book down.

This book had to be written. 

Every Christian should read this, especially those who voted for Obama.

This book should break the barrier into mainstream markets. Not for Christians only.

----

For there is nothing covered, that shall not be revealed; neither hid, that shall not be known. - Luke 12:2 - KJV

Chapter 1: Who Influenced and Radicalized Obama?

Chapter 2: A Muslim Apologist

Chapter 3: Israel's Existence in Danger and Middle East in Chaos

Chapter 4: U.S. Military's Cultural Destruction

Chapter 5: LGBT - He Owns It

Chapter 6: Faith on His Terms

Chapter 7: The Legacy: Will America ever recover?

Chapter 8: So Help Me God

Appendix 1: Obama's Opening Statement at Al Azhar – a Muslim University

Appendix 2: Proof In HIs Own Words: Muslim Apologist, America's Top LGBT Activist, Most Biblically Hostile U.S. President  

---

To order 'Revealed' click here: Christian Publications  or on the book title headline above.  

$14.99 for 1 book, $20 for 2 books, $10 for each additional book.  

224 pages 

Books ship in 24 hours.  

 

Tim LaHaye, the best-selling author best known for the Left Behind series, "graduated to heaven" early this morning after suffering a stroke at age 90.

His family announced the news of his passing at a San Diego hospital on his ministry Facebook page.

On the eve of his death, ministry partners, fans, and friends urgently asked for prayer on social media this weekend, offering a wave of early tributes that spread through end-times prophecy circles and chapters of Concerned Women for America (CWA), the 600,000-member public policy organization founded by LaHaye's wife, Beverly. Some circulated a statement by LaHaye's daughter Linda: "He will not recover from this, he will soon be graduated to heaven."

Hillary Clinton, who spent the entirety of her presidential primary campaign battling allegations over her improper use of a personal email server while secretary of state, once again faces an email headache just days before her crowning as the Democratic presidential nominee.

This time, the leak of thousands of emails from the Democratic National Committee, some of which indicated an anti-Bernie Sanders bias at the very top of the organization, led to the resignation of Chairwoman Debbie Wasserman Schultz.

The controversy now hangs over the start of the convention as Sanders supporters prepare to protest, outside and potentially inside the convention hall. On Monday, Schultz tried to explain her new role in the party, vowing to get to work electing Hillary Clinton.

"You'll see me every day between now and November 8 on the campaign trail," she said, even as Sanders supporters waved signs in front of her and shouted, "Shame!" 

FILE - In this July 28, 2014 file photo, New York Gov. Andrew Cuomo speaks about ongoing economic development in western New York at the University of Buffalo's South campus in Buffalo, N.Y. (AP)

New York's advertising campaigns promoting the state's economic-development opportunities have faced criticism for their high costs and meager returns in job creation. Now they have encountered another challenge.

A former North Carolina Supreme Court judge has filed complaints with the U.S. Office of Special Counsel and a New York state ethics panel alleging that taxpayer-funded ads Gov. Andrew Cuomo's administration has run in North Carolina violated the Hatch Act by interfering with the gubernatorial and legislative races in that state.

The commercials, which reference the state's so-called transgender bathroom law, among policies by other states, "mention North Carolina and its leadership in a transparent attempt to criticize, interfere and affect the impending North Carolina elections," according to the federal complaint filed by the retired judge, Robert F. Orr.

People in neighbouring Iraq are also enduring extremely high temperatures AHMAD AL-RUBAYE/AFP/Getty Images

If you're feeling flustered by the mini-heathwave over parts of the UK and Europe at the moment, then you'll want to avoid the Middle East right now. On Thursday a blistering temperature of 54C (129.3F) was recorded in Kuwait, firmly putting our hot spell into context. It is the highest temperature ever recorded in the eastern hemisphere and almost certainly the highest temperature ever recorded on earth.

A weather station in Mitribah, a remote featureless area of north-west Kuwait, took the temperature last week during an intense heatwave that continues in parts of the Middle East. The mercury in neighbouring Iraq on the same day soared to 53.9C (129F) in the ancient city of Basra.

If verified by the World Meteorological Organisation, they will almost certainly be the two highest temperatures ever recorded on the planet.

Until now the official record for the highest temperature was 56.7C (134.1F) on 10 July 1913 at Furnace Creek Ranch in Death Valley, California.

Russia's Saint George nuclear submarine arrives at base after a mission in May. Photo courtesy of the Ministry of Defense of the Russia Federation

Russian submarines are operating in the Pacific at levels not seen in decades. For the first time since the Cold War, the Russian Pacific Fleet is getting submarines that are quieter, better armed and have greater range.

According to a study titled "Russia's Asian Rebalance" by Australia's Lowy Institute for International Policy, Russia's pivot to Asia is resulting in a large-scale revamp of its Pacific fleet, which over the next decade will go from its smallest to its biggest naval asset.

"New hunter-killer and ballistic missile submarines have been earmarked for the fleet, which will provide significant heft to Moscow's power projection aspirations," the study says. "Russia will be operating its new Borei-class SSBNs from its newly upgraded Pacific base on the Kamchatka Peninsula. Its six new Yasen-class guided missile submarines are expected to begin entering service in 2017, and it is upgrading its existing Akula, Oscar and Sierra platforms."

Presumptive Democratic nominee Hillary Clinton (R) and US Sen. Tim Kaine (D-VA) (L) share a moment during a campaign event at Ernst Community Cultural Center at Northern Virginia Community College July 14, 2016 in Annandale, Virginia. (Alex Wong/Getty Images/AFP)

Shortly after the presumptive Democratic nominee Hillary Clinton announced Virginia Sen. Tim Kaine as her running mate Friday, liberal and conservative Jewish groups went into respective offensive and defensive modes.

The dovish J Street immediately championed Kaine, who has long been one of their darlings. Due to his preferred use of diplomacy over force and articulated support for a two-state solution to the Israeli-Palestinian conflict, the organization has in the past listed him as one of their "On the Street" candidates, to whom their supporters can directly donatethrough their political action committee's website.

Besides sharing J Street's policy priorities on the Palestinian issue, Kaine was an ardent advocate of the Iran nuclear deal, an agreement on which the group spent roughly $5 million helping to push through Congress.

Vladimir Putin Photo: Getty Images

In signing a new anti-terrorism law, Russian President Vladimir Putin could have authority to crack down on non-government-aligned churches, said Archbishop Andrew Maklakov, administrator of the Russian Orthodox Autonomous Church of America.

The law that Putin signed on July 6 restricts religious proselytizing and imposes heavy fines for doing so. While the law exempts the Russian Orthodox Christian Church, opponents point out that exemption only extends to the Moscow Patriarchate critics say has been entangled with the Russian government since the Soviet era.  

There are two sects of Russian Orthodox Christians. The Moscow Patriarchate is the main branch of the church, which had ties to the Russian government going back to the czar era that ended in the early 20th century. During the Soviet era, the autonomous church was established, adhering to Russian Orthodox theology, but completely independent of the government-aligned church.

"As the Russian Federation has drifted back to its Soviet roots more and more over the past 25 years, it has increasingly sought to harass, persecute, and destroy any religious organization that it might consider competition to its own 'state church,'" the archbishop told the Daily Signal in an email.

The purge of military and civilian figures involves more than 58,000 people - AP Photo

The European Union says Turkey's measures against the education system, the judiciary and the media following the failed coup are "unacceptable".

In a statement, High Representative Federica Mogherini and Commissioner Johannes Hahn said they were "concerned" by Turkey's decision to declare a state of emergency.

The move gives Turkey's leaders "far-reaching powers to govern by decree".

The two senior EU officials urged President Recep Tayyip Erdogan to respect the rule of law, rights and freedoms.

(PHOTO: REUTERS/MOHAMED AZAKIR)

Iraqi families displaced by the violence in their country receive aid from a Chaldean Catholic Church truck in Beirut, Lebanon, August 13, 2014. Well financed and armed, Islamic State insurgents have captured large swathes of territory in a summer offensive, as the Iraqi army. Kurdish Peshmerga forces in the self-governing north have crumbled in the face of its onslaught, massacring Shi'ites and minority Christians and Yazidis as they advance.

Chaldean Christians are caught in the middle of a "furious debate" over whether they should stay in their ancestral home in Iraq despite the ongoing genocide at the hands of the Islamic State terror group, or flee as refugees.

Fox News reported Thursday that the debate is causing fractions within the Chaldean community, with Baghdad-based Patriarch Sako, who aligns with Pope Francis and the Vatican, urging Christians to stay put and not to abandon their homeland despite the atrocities being carried out by IS.

 
---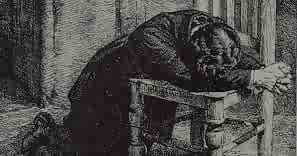 "The men who have done the most for God in this world have been early on their knees. He who fritters away the early morning, its opportunity and freshness, in other pursuits than seeking God will make poor headway seeking Him the rest of the day. If God is not first in our thoughts and efforts in the morning, He will be in the last place the remainder of the day." 
― E.M. Bounds