Top News

Zac Goldsmith and Sadiq Khan CREDIT: GETTY

Erdogan's rhetoric will please his support base but will alarm European leaders - AP Photo

Turkey's president has told the EU it will not change its anti-terror laws in return for visa-free travel.

"We'll go our way, you go yours," Recep Tayyip Erdogan said.

The EU says Turkey needs to narrow its definition of terrorism to qualify for visa-free travel - which is part of a larger deal between the sides aimed at easing Europe's migration crisis.

Mr Erdogan was speaking a day after PM Ahmet Davutoglu, who largely negotiated the EU deal, said he was stepping down.

U.S. DOT wants to know if law violates grant provisions that bar discrimination

HUD says it is reviewing controversial state law

U.S. Justice Department has said law violates Civil Rights Act; Monday deadline looms

North Carolina is facing additional threats to its federal funding as two more agencies – the U.S. Department of Transportation and Housing and Urban Development – say they are reviewing the state's controversial House Bill 2.

Earlier this week, U.S. Justice Department officials told Gov. Pat McCrory that the law – which pre-empted Charlotte's anti-discrimination ordinance – violates the U.S. Civil Rights Act and Title IX, which bars discrimination in education based on sex. That could jeopardize billions in federal education funding.

In response to questions from the Observer Thursday, a spokesperson for the U.S. Department of Transportation wrote that the agency is reviewing House Bill 2 "to determine if, among other things, it violates non-discrimination grant provisions for DOT federally-assisted projects."

The federal DOT provides about $1 billion a year to North Carolina.

 

 

 

Turkish Prime Minister Ahmet Davutoglu. (photo credit:REUTERS)

The resignation of Turkey's Prime Minister Ahmet Davutoglu on Thursday may be causing headaches in Washington, where he was seen as a possible brake on President Recep Tayyip Erdogan's efforts to consolidate power. The move may be a source of consternation in Europe, which saw the former professor as a possible reformer But Jerusalem is one capital where his departure will not be mourned.

Not because Israel has any faith in Erdogan, but rather because Davutoglu's attitude toward Israel and the Jews was not seen as much different or better than Erdogan's.

Davutoglu, who served as Erdogan's chief adviser from 2003 to 2009, his foreign minister from 2009 to 2014, and prime minister for the last two years, was the ideological architect of Ankara's foreign policy under Erdogan, a foreign policy that has essentially left Turkey friendless in the region, with the exception of Hamas and Qatar.

Palestinian Hamas leader in Gaza, Ismail Haniyeh, gives a speech during a rally in Gaza City, Aug. 27, 2014. (AP/Khalil Hamra)

Hamas Gaza leader Ismail Haniyeh said on Friday that his terror group is not seeking war with Israel but will not tolerate its troops entering the Palestinian territory.

"We are not calling for a new war, but we will not under any circumstance accept these incursions," he said in a prayer sermon in the Gaza Strip, on the fourth day of tit-for-tat exchanges of fire between Hamas and Israel around the coastal enclave.

Haniyeh said that Israeli forces had intruded "150 to 199 meters (165 to 220 yards) on the pretext of searching for tunnels." Israel on Thursday announced it located a cross-border tunnel extending into Israel and built by the terror group for the second time this month.

"We sent multiple messages that the resistance will not allow the Israeli occupation army to impose new rules within the borders of the Gaza Strip," Haniyeh said.

The White House is urging Iraqi leaders to move swiftly to create a central government that will bridge sectarian divides and unite the country as it battles against Islamic State.

Washington's alarm about Baghdad's growing political turmoil intensified after anti-government protesters stormed the fortified Green Zone and seized the parliament building over the weekend to demand an end to political bickering and corruption.

"If there are no reforms, the whole government should be replaced," said one of the protesters, echoing a common cry.

FILE - Russian President Vladimir Putin, right, listens to Russian Foreign Minister Sergey Lavrov during their meeting in the Kremlin in Moscow, Russia, March 14, 2016.

As the United States and Russia struggle to cement a cease-fire in Syria that includes the embattled city of Aleppo, the Syrian military under President Bashar al-Assad indicated it would be a temporary extension.

Syrian rebels accuse Russia of using artillery to support the two-week assault. But while Assad clearly wants to conquer Aleppo, the largest city in Syria, Russian analysts say international prestige is the Kremlin's main goal.

"Moscow is much more interested in the peace process, which keeps it in a unique position as a diplomatic co-equal with the U.S. than in Assad reconquering the other half of Aleppo," says director of the Carnegie Moscow Center, Dmitri Trenin, in e-mailed comments to VOA.

"Russia's public optimism points to its interest to see the negotiating process back on track," he adds.

A Planned Parenthood building in New York. (Reuters)

Planned Parenthood has found a new niche that could prove nearly as controversial as providing abortions: helping transgendered people through the sex-change process.

In the wake of last summer's undercover videos that appeared to show Planned Parenthood officials selling baby body parts for money – which is illegal – legislators in several states have looked for ways to deny funding to the women's health giant.

While Planned Parenthood has denied any wrongdoing, they have stopped accepting reimbursements for providing fetal parts to researchers. However, the gender reassignment process may enable the organization to make up the lost cash by other means.

"Whether you're transgender or cisgender, you can visit your local Planned Parenthood health center for STD testing, birth control, physical exams, other sexual and reproductive health services, and referrals," the organization's website says. "Some Planned Parenthood health centers are able to offer hormone treatments for trans people."
---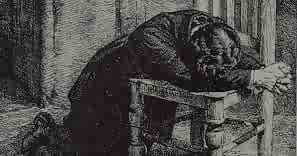 "The men who have done the most for God in this world have been early on their knees. He who fritters away the early morning, its opportunity and freshness, in other pursuits than seeking God will make poor headway seeking Him the rest of the day. If God is not first in our thoughts and efforts in the morning, He will be in the last place the remainder of the day." 
― E.M. Bounds