Top News

The White House forgot its own policy on Jerusalem Friday — at least temporarily.

The administration initially sent out a copy of President Barack Obama's remarks at former Israeli Prime Minister Shimon Peres' funeral in Jerusalem, indicating that the remarks had been given in Jerusalem, Israel. But later Friday afternoon, the press office sent out a correction to the previous email, striking out "Israel" from the header of the transcript.

Obama delivered the eulogy at Israeli national cemetery Mount Herzl.

U.S. policy has long refrained from recognizing any nation's sovereignty over Jerusalem. Both Israelis and Palestinians claim Jerusalem as their capital, with Israel declaring in 1980 the city was its undivided capital. A 2015 Supreme Court decision reaffirmed U.S. practice that forbids Americans born in Jerusalem to list Israel as their country of birth on passports.

Major Hurricane Matthew strengthened to a high-end Category 4 by mid-Friday evening, and it continues to rapidly strengthen.

The storm poses a danger to Jamaica, parts of Hispañola, eastern Cuba and the Bahamas early next week. Its potential U.S. impact later next week still remains unclear.

Hurricane Matthew became the fifth hurricane of the 2016 Atlantic hurricane season early Thursday afternoon.

A view of the San Andreas fault in the Carrizo Plain. A valley is deeply eroded along the fault. (photo: US Geological Survey)

The rumbling started Monday morning deep under the Salton Sea. A rapid succession of small earthquakes — three measuring above magnitude 4.0 — began rupturing near Bombay Beach, continuing for more than 24 hours. Before the swarm started to fade, more than 200 earthquakes had been recorded.

The temblors were not felt over a very large area, but they have garnered intense interest — and concern — among seismologists. It marked only the third time since earthquake sensors were installed there in 1932 that the area had seen such a swarm, and this one had more earthquakes than the events of 2001 and 2009.

The quakes occurred in one of California's most seismically complex areas. They hit in a seismic zone just south of where the mighty San Andreas fault ends. It is composed of a web of faults that scientists fear could one day wake up the nearby San Andreas from its long slumber.

Russia is sending more warplanes to Syria to ramp up its air campaign, a Russian newspaper reported on Friday, as the United States said diplomacy to halt the violence was "on life support" but not dead yet.

Fighting continued to intensify a week into a new Russian-backed Syrian government offensive to capture rebel-held eastern Aleppo and crush the last urban stronghold of a revolt against Syrian President Bashar al-Assad that began in 2011.

Moscow and Assad spurned a U.S.-Russian brokered ceasefire agreed to this month and launched attacks on rebel-held areas in Aleppo in potentially the most decisive battle in the Syrian civil war.

The chief justice of Alabama's Supreme Court was effectively ousted on Friday by a judicial panel that found he unethically resisted U.S. court rulings that legalized same-sex marriage.

Chief Justice Roy Moore, 69, violated judicial ethics with an order seen as directing probate judges to withhold marriage licenses from same-sex couples, defying federal court decisions, the Alabama Court of the Judiciary ruled.

It was the second suspension for the outspokenly conservative Moore. Earlier, he was sanctioned for refusing to remove a monument of the Ten Commandments in a state building.

(photo: Flash90, Miriam Alster)

'Thank you, dear friend,' Obama says in Hebrew; Netanyahu pays final respects to the former rival he 'loved, we all loved'; Rivlin asks for forgiveness for opponents who crossed 'red lines'.

Former PLO chairman Yasser Arafat, then foreign minister Shimon Peres and then prime minister Yitzhak Rabin (from L to R) show their shared Nobel Peace Prize awards to the audience in Oslo in this December 10, 1994 file photo. (photo credit:REUTERS)

"Shimon Peres remained committed to Oslo until his last breath," Yair Hirschfeld, whose secret contacts with Palestinian leader Ahmed Qurei (Abu Ala) paved the way for the negotiations that led to the 1993 Oslo I Agreement, told The Jerusalem Post on Wednesday.

To be sure, Peres never voiced regret for Oslo even though it became a dirty word for many Israelis, conjuring up images of exploding buses and a second, more violent, intifada. As late as 2011, as president, he engaged in secret contacts in Amman with his Palestinian counterpart, Mahmoud Abbas, aimed at resolving issues left open by the Oslo Accords.
---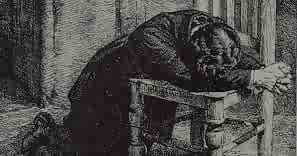 "The men who have done the most for God in this world have been early on their knees. He who fritters away the early morning, its opportunity and freshness, in other pursuits than seeking God will make poor headway seeking Him the rest of the day. If God is not first in our thoughts and efforts in the morning, He will be in the last place the remainder of the day." 
― E.M. Bounds