Top News

One of Bill Clinton's closest confidants outlined in a lengthy 2011 memo how he and another aide helped secure at least $50 million in speaking fees and other ventures for the former president – in addition to raising "the bulk" of funds for the controversial Clinton Foundation.

The 12-page memo from Doug Band, released Wednesday by WikiLeaks, was designed to highlight the crucial role he – and his global strategy company Teneo – played in procuring money for the ex-president and Clinton's namesake foundation.

"Throughout the past almost 11 years since President Clinton left office, I have sought to leverage my activities, including my partner role at Teneo, to support and to raise funds for the Foundation," Band wrote. "This memorandum strives to set forth how I have endeavored to support the Clinton Foundation and President Clinton personally."

Iran warship

Iran's Islamic Revolutionary Guard Corps unveiled a new drone on Wednesday that could potentially be used by its naval units to crash into ships, serving as a kind of maritime suicide attack.

Photos of the "suicide drone" were published Wednesday by Iran's semi-official Tasnim news agency, the Associated Press reported. The drone is powered by two small propellers that "can collide with the target and destroy it, [whether] a vessel or an onshore command center," according to Tasnim.

The new drone reportedly has a range of 620 miles and a flight time of four hours.

(L-R) Russian navy corvette Steregushchy, destroyer Nastoichivy and frigate Admiral Gorshkov are anchored in a bay of the Russian fleet base in Baltiysk in Kaliningrad region, Russia, July 19, 2015. REUTERS/Maxim Shemetov

Russia is sharply upgrading the firepower of its Baltic Fleet by adding warships armed with long-range cruise missiles to counter NATO's build-up in the region, Russian media reported on Wednesday.

There was no official confirmation from Moscow, but the reports will raise tensions in the Baltic, already heightened since Russia's 2014 annexation of Crimea, and cause particular alarm in Poland and Lithuania which border Russia's base there.

The reported deployment comes as NATO is planning its biggest military build-up on Russia's borders since the Cold War to deter possible Russian aggression.

NATO Secretary-General Jens Stoltenberg briefs the media during a NATO defence ministers meeting at the Alliance headquarters in Brussels, Belgium, October 26, 2016. REUTERS/Francois Lenoir

Britain said on Wednesday it will send fighter jets to Romania next year and the United States promised troops, tanks and artillery to Poland in NATO's biggest military build-up on Russia's borders since the Cold War.

Germany, Canada and other NATO allies also pledged forces at a defense ministers meeting in Brussels on the same day two Russian warships armed with cruise missiles entered the Baltic Sea between Sweden and Denmark, underscoring East-West tensions.

In Madrid, the foreign ministry said Russia had withdrawn a request to refuel three warships in Spain's North African enclave of Ceuta after NATO allies said they could be used to target civilians in Syria.

The overlap between Hillary Clinton's State Department, her family's foundation, and a consulting firm run by members of her inner circle has reaped a windfall for all involved, steering tens of millions of dollars to the Clinton family and generating lucrative contracts for a consulting practice run by a close confidante, an internal memo reveals.

The 2011 memo, authored by Clinton confidante Doug Band, reveals for the first time the precise financial flows between the Bill, Hillary, and Chelsea Clinton Foundation, Band's firm Teneo Consulting, and the Clinton family's private business endeavors.

The Band memo also provides additional details on the specific relationships between his consulting clients, which include multinational corporations and deep-pocketed foundations, and the Clinton family's business and charitable efforts.

Hidden away at the British Library — available for viewing only by special permission — is the original Balfour Declaration, foreign secretary Arthur James Balfour's short but oh-so-resonant century-old letter of British government intent to revive Jewish sovereignty in the Holy Land. Also preserved, in an elegant folders kept under lock and key, is an earlier draft of the Declaration, a version that was circulated to various officials for their responses and possible amendments before the final text was issued on November 2, 1917.

Even after deciding on the legitimacy of the Zionist cause — and assessing its potential advantage to British interests — the Brits, as the various drafts of the Declaration make plain, recognized the spectacular sensitivities and potential repercussions of the decision to "view with favour the establishment in Palestine of a national home for the Jewish people."

Iran's President Hassan Rouhani speaks during a news conference in Islamabad, Pakistan, March 26, 2016. REUTERS/Faisal Mahmood/File Photo

The Republican leaders of the U.S. House of Representatives plan a vote as soon as mid-November on a 10-year reauthorization of the Iran Sanctions Act, congressional aides told Reuters on Tuesday.

The act, which expires on Dec. 31, is one of the major pieces of unfinished business facing lawmakers when they return to Washington on Nov. 14 for the first time after the Nov. 8 election.

Aides said the reauthorization of a "clean" bill, unchanged from the current legislation, was likely to pass the House, but its fate in the Senate was less certain, given Obama administration concerns.

The Iran Sanctions Act, or ISA, was first adopted in 1996 to punish investments in Iran's energy industry and deter Iran's pursuit of nuclear weapons.

Former President Bill Clinton, left, accompanied by Democratic presidential candidate Hillary Clinton speaks at debate watch party at the Craig Ranch Regional Amphitheater in North Las Vegas, Wednesday, Oct. 19, 2016, following the third presidential debate. (AP Photo/Andrew Harnik)

The Clintons' have been involved in an elaborate pay-to-play scheme, auctioning off their personal time and government access, to the highest bidder. The Clinton Foundation was the vehicle used by foreign governments and dignitaries, in which they would donate money to in exchange for time with the potential next president, the former president, or beneficial treatment from the U.S. government while Hillary Clinton was serving as Secretary of State.

Although quid-pro-quo is notoriously hard to prove, here are the top 10 "coincidences" the American public is supposed to believe, where donors gave out money, with no expectation of anything in return.

Russian authorities have stepped up nuclear-war survival measures amid a showdown with Washington, dusting off Soviet-era civil-defense plans and upgrading bomb shelters in the biggest cities.

At the Kremlin's Ministry of Emergency Situations, the Cold War is back.

The country recently held its biggest civil defense drills since the collapse of the U.S.S.R., with what officials said were 40 million people rehearsing a response to chemical and nuclear threats.

Videos of emergency workers deployed in hazmat suits or checking the ventilation in bomb shelters were prominently aired on television when the four days of drills were held across the country. Students tried on gas masks and placed dummies on stretchers in school auditoriums.

Concern is growing over revelations that voting machines in a significant number of states could be linked to a company tied directly to billionaire leftist George Soros and his personal quest to create a nationless, borderless global state.

The U.K.-based Smartmatic company posted a flow-chart on its website that it had provided voting machines for 16 states, including important battleground states like Florida and Arizona. Smartmatic Chairman Mark Malloch-Brown is a former U.N. official and sits on the board of Soros' Open Society Foundations. Since the story first broke, the flow-chart has disappeared from Smartmatic's website, raising further questions about the real status of the Soros-tied voting equipment and whether it is truly being deployed in U.S. elections.

If Malloch-Brown's Soros ties weren't troubling enough, he also has ties to the Clintons through his work at two consulting firms.
---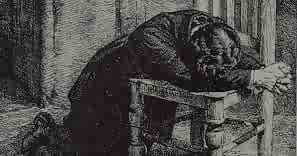 "The men who have done the most for God in this world have been early on their knees. He who fritters away the early morning, its opportunity and freshness, in other pursuits than seeking God will make poor headway seeking Him the rest of the day. If God is not first in our thoughts and efforts in the morning, He will be in the last place the remainder of the day." 
― E.M. Bounds