Top News

Fatah official Azzam al-Ahmad (L) and Hamas leader Ismail Haniyeh. (photo: Reuters)

Hamas and Fatah representatives were scheduled to begin talks in Doha, Qatar, on Sunday in yet another bid to end their dispute and implement previous reconciliation agreements signed between the two sides.

On the eve of the talks, both Hamas and Fatah expressed cautious optimism regarding the prospects of reaching a deal that would end their rift.

The Fatah team is led by Azzam al-Ahmed and Sakher Bsaisso, while Hamas dispatched a delegation to the talks headed by Musa Abu Marzouk.

MK Ahmed Tibi

Joint List MK meets with Robert Malley, President Obama's 'point man' on the Middle East and Frank Lowenstein, the State Department's special envoy for Israeli-Palestinian negotiations; Tibi: 'there is a lack of knowledge of our social and political situation'.

While fellow members of the Joint Arab List have been visiting terrorists' families, MK Ahmed Tibi has been meeting over the past few days with White House and State Department officials in Washington, DC. 

"Simultaneously with our struggle within Israel, the Knesset and outside it, it is necessary to spread the word regarding the Arab public's situation and distress to the international community, including the United States," said Tibi. 

Tibi met with Robert Malley, President Obama's chief advisor on the Middle East and other senior officials. At the State Department, Tibi met with Frank Lowenstein, special envoy for Israeli-Palestinian Negotiations, and Christopher Henzel, director of the Office of Israel and Palestinian Affairs. 

Palestinian members of the Ezzedine al-Qassam Brigades, the armed wing of the Hamas movement mourn during the funeral of fellow terrorist Ahmed al-Zahar in the village of Al-Moghraga near the Nuseirat refugee camp in the central Gaza Strip on February 3, 2016. (AFP / MAHMUD HAMS)

The armed wing of Hamas, which rules the Gaza Strip, said Sunday it had executed one of its members, with sources familiar with the case calling him a senior official accused of spying for Israel.

"The Al-Qassam Brigades announce that the death penalty pronounced against its member Mahmud Eshtawi has been applied today at 1600 hours," Hamas's armed branch said in a statement.

Websites linked to the Palestinian Fatah group had in the past alleged that Eshtawi had led Israel to the hiding place of Hamas commander Muhammed Deif during the 2014 Gaza war, resulting in a failed assassination attempt against him, according to Israel Radio.

The Palestinian terror group Hamas called Sunday on activists to carry out suicide bombing attacks against Israelis, specifically on buses, in a manner reminiscent of the devastating attacks of the 2000-2005 Second Intifada.

In a music video posted online, Hamas, the de-facto ruler of the Gaza Strip, praised terrorists who target civilians in front of a burning green-and-white Egged bus, Israel's main public transportation provider.

"To die as a martyr for Al-Aqsa [Mosque] gives the explosive device more and more force," the song posted by the official Hamas channel Al-Aqsa TV said.

"The intifada is not an intifada if the bus roof doesn't fly off."

Russian air strikes in Syria are "undermining" efforts to find a political solution to the war, Nato's secretary general has said.

Jens Stoltenberg said the raids were mainly targeting the Syrian opposition.

Moscow insists it is battling "terrorism".

This week, fledgling peace talks were suspended as Syrian government forces, backed by the Russian military, launched a fresh offensive against rebels in Aleppo.

Saudi Arabia's fresh public willingness to send ground troops into Syria is drawing ridicule from the kingdom's chief regional rival.

The commander of Iran's revolutionary guard on Saturday mocked Saudi Arabia's declaration that it is prepared to commit ground troops to fight ISIS in war-torn Syria.

"They claim they will send troops (to Syria), but I don't think they will dare do so," Maj. Gen. Ali Jafari told reporters in Tehran, according to Iran's semiofficial Fars news agency. "They have a classic army and history tells us such armies stand no chance in fighting irregular resistance forces." 

"This will be like a coup de grace for them. Apparently, they see no other way but this, and if this is the case, then their fate is sealed," Jafari added, according to Fars.

President Barack Obama speaks to members of the Muslim-American community at the Islamic Society of Baltimore on Wednesday.(AP Photo/Pablo Martinez Monsivais)

White House Press Secretary Josh Earnest admitted Thursday that the Obama administration's hesitation to label the Islamic State's persecution of Christians and other religious minorities as "genocide" is because of the legal ramifications behind such a designation.

White House press secretary Josh Earnest said Thursday that Obama administration attorneys are researching whether the violence the Islamic State is committing against Christians meets the legal definition of genocide.

A reporter, citing the atrocities and murders in Iraq and Syria, asked Earnest, "Why won't the Obama administration call this genocide, Christian genocide?"

Earnest responded that the term genocide has "legal ramifications."

"There are lawyers considering whether or not that term can be properly applied in this scenario," Earnest said. "What is clear and what is undeniable and what the president has now said twice in the last 24 hours is that we know that there are religious minorities in Iraq and in Syria, including Christians, that are being targeted by ISIL terrorists because of their religion and that attack on religious minorities is an attack on all people of faith and it is important for all of us to stand up and speak out about it."

 

Displaced Iraq Christians who fled from Islamic State militants in Mosul, pray at a school acting as a refugee camp in Erbil September 6, 2014. REUTERS / AHMED JADALLAH

The European Parliament voted overwhelmingly Thursday in France to designate the ongoing mass slaughter in the Middle East being carried out by the Islamic State terror group against minorities a "genocide," something which religious freedom advocacy groups said could save lives.

"Genocide is an internationally recognized legal term and it is necessary to call for further steps such as a referral by the U.N. Security Council to the International Criminal Court in order to condemn and punish the perpetrators of genocide. We hope that the resolution that the European Parliament adopted today will ultimately help to save lives," Sophia Kuby, director of EU Advocacy at Alliance Defending Freedom International, told The Christian Post in a statement.

Kuby added that Christians in the Middle East are in urgent need of international institutions like the EU Parliament to recognize their plight.

(PHOTO: REUTERS/GARY CAMERON) House Minority Leader Nancy Pelosi holds a news conference on the upcoming budget reforms and legislation on Capitol Hill in Washington, October 1, 2015.

House Minority Leader Nancy Pelosi, D-Calif., invoked the Islamic prophet Muhammad at Thursday's National Prayer Breakfast in Washington D.C., and compared aspects of the Christian and Islamic faiths.

Pelosi, a Roman Catholic, was one of the number of political and faith leaders to speak at the annual prayer breakfast, and mentioned in her speech some of the similarities she sees between Islam, Judaism, and Christianity.

"In the Gospel of John we see the golden rule that stands at the heart of the gospel, and as we hear these words from John 13, 15, and 17, we know that this message, this command of love is not confined to the New Testament," Pelosi said, according to The Daily Caller.

"The same message stands at the center of the Torah and the teachings of the prophet Muhammad too. In the Torah it says, 'love your neighbor as yourself' and from Muhammad, 'none of you has faith until he loves for his neighbor or brother what he loves for himself.'"

Palestinian Authority President Mahmoud Abbas meets with families of Palestinian terrorists in Ramallah on Wednesday, February 3, 2016. (screen capture: Ynet)

About two weeks ago, Palestinian Authority Chairman Mahmoud Abbas (Abu Mazen) met with a group of Israeli journalists, myself included, in the Muqata in Ramallah. The rais made firm statements against violence and terrorism and repeated his call for the resumption of peace talks.

On Wednesday afternoon, just hours after three Palestinian youths from Qabatiya carried out a horrific terror attack at Damascus Gate in which Border Police officer Hadar Cohen, 19, was killed, Abbas met in the same office with parents of several young Palestinian terrorists who had murdered Israelis — terrorists whose bodies had not been returned. He promised to rebuild the families' homes, which Israeli security troops had demolished.

It may be that Abbas sees such a promise as a humanitarian gesture, perhaps an act of mercy, toward the families. But he must know how his words and deeds would be interpreted in Palestinian and Israeli society: as an act of solidarity and support for terrorists' actions in a week that those three young men, from families that are strong supporters of Fatah, went on a killing spree outside Jerusalem's Old City, and a Palestinian Authority police officer tried to kill three young soldiers. Plainly, this is no way to build peace; nor is it any way to convey a message against violence and terrorism.

Prime Minister Benjamin Netayahu visits Border Police officer injured in a terrorist attack outsdside of the Damascus Gate in Jerusalem's Old City. (photo: Amos Ben Gershom, GPO)

Islamic terrorism is flooding the world and inciting millions from Jakarta to Africa and all the way to California, said Prime Minister Benjamin Netanyahu during a trip on Thursday to the Jerusalem hospital treating a Border Police officer who was injured in yesterday's attack at the Damascus Gate in Jerusalem's Old City.

Netanyahu praised the courage of the security forces and the courage and strength the Border Police officer shown during Wednesday's attack. He also expressed his condolences to the family of Border Police officer Hadar Cohen who was killed in the combined shooting and stabbing attack.

Three Arab terrorists wielding machine guns, pipe bombs and knives carried out the attack on Wednesday killing Cohen, 19, who died of her wounds shortly after being rushed to the capital's Hadassa University Medical Center at Mt. Scopus. Her partner, Ravit, was seriously wounded and underwent emergency surgery at the hospital. As of Thursday morning she was considered to be in moderate condition.
---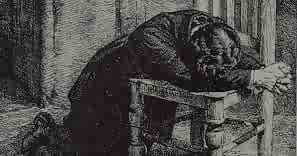 "The men who have done the most for God in this world have been early on their knees. He who fritters away the early morning, its opportunity and freshness, in other pursuits than seeking God will make poor headway seeking Him the rest of the day. If God is not first in our thoughts and efforts in the morning, He will be in the last place the remainder of the day." 
― E.M. Bounds