Top News

Members of the LGBT community and supporters participate in a demonstration against a Knesset bill amendment denying surrogacy for same-sex couples, Tel Aviv on July 19, 2018 (Tomer Neuberg/Flash90)

From Chabad.org: 

Tisha B'Av/

The 9th of AV

 2018: Jul. 21-22 

Tisha B'Av, the 9th day of the month of Av, is the saddest day on the Jewish calendar, on which we fast, deprive ourselves and pray. It is the culmination of the Three Weeks, a period of time during which we mark the destruction of the Holy Temple in Jerusalem.

Both Holy Temples in Jerusalem were destroyed on this date, unleashing a period of suffering from which our nation has never fully recovered.

A Steyr IWS 2000 armor-piercing rifle, illustrative (Public Domain/US Army)

An initial investigation by the IDF has concluded that Staff Sgt. Aviv Levi, killed Friday by Palestinian sniper fire on the Gaza border, was hit by an armor-piercing bullet fired from an Iranian-manufactured rifle, Hadashot TV news reported Sunday.

The gun used in the attack was said to be an Iranian replica of an Austrian Steyr rifle.

According to the report, the IDF was aware Hamas was in possession of such weapons, which can penetrate the standard ceramic vests used by the majority of soldiers.

Members of the Iranian revolutionary guard march during a parade to commemorate the anniversary of the Iran-Iraq war (1980-88), in Tehran September 22, 2011.. (photo credit: REUTERS)

Israel has obtained a "list of targets inside Iraqi territory," according to the Arabic website Al-Jarida. The media outlet claims it learned from "informed sources" that Jerusalem has a list of "Iranian military sites used to transport weapons and equipment to Syria."

Al-Jarida says it obtained exclusive photos of some of these targets, including border crossings with Iran near Mehran, east of Baghdad, and another near Basra. "Israel has monitored these sites. The sources pointed out that Iran was attempting to create a land corridor from Tehran via Baghdad to Syria." The Islamic Revolutionary Guard Corps controlled some of these sites, including a base at Rutba, and other sections of roads leading to Syria.

"The implementation of this threat would represent a change in the rules and an attempt by Tel Aviv to expand the map of the game," the website wrote. It linked the new focus of Israel on Iraq to the southern offensive by the Syrian regime near Quneitra. Israel has warned that Iran must withdraw its forces from Syria. In June, a US official alleged Israel had carried out an air strike near Albukamal in Syria that targeted an Iraqi Shi'ite militia. The militia, although it was Iraqi, was in Syria supporting the Syrian regime as part of the IRGC's support for Bashar Assad. Israel has expressed concern about Tehran's attempt to build a corridor of influence, including the training of tens of thousands of militias in Syria. Prime Minister Benjamin Netanyahu spoke with Russian President Vladimir Putin about Syria on Friday.

Jewish men pray at the Western Wall in the Old City of Jerusalem during the Tisha B'Av fast marking the destruction of the Temples, on August 1, 2017. (Yonatan Sindel/Flash90)

The Tisha B'Av fast marking the destruction of the two Temples in Jerusalem is just another day for over half of Israeli Jews, according to a new study.

Meanwhile, the 200,000 Jews who report visiting the Western Wall during the day of mourning are almost exclusively religious ones from the national-religious and ultra-Orthodox camps, according to the survey by the Jerusalem-based Jewish People Policy Institute. That's four percent of Israeli Jews.

The number of secular Jews who visit the holy site on that day "approaches zero," according to the study.

he Knesset votes on the nation-state bill, July 19, 2018. (photo credit: MARC ISRAEL SELLEM)

CAIRO - Egypt on Saturday said a new Israeli law giving Jews the exclusive right to self-determination in the country undermined the chances for peace in the Middle East and the right of Palestinian refugees to return to their homes.

The law, which was passed on Thursday, has drawn rebuke from the European Union and was denounced by the Palestinian Authority and Arab citizens of Israel as racist legislation.
 

"The Arab Republic of Egypt announces... its rejection of the law passed by the Israeli Knesset on the 'national state for the Jewish people' law... for its ramifications that consecrate the concept of occupation and racial segregation," the Egyptian foreign ministry said in a statement.

"It undermines the chances for achieving peace and reaching a just and comprehensive solution for the Palestinian issue," it said.

Iran's supreme leader Ayatollah Ali Khamenei. (photo credit: AFP PHOTO / HO / KHAMENEI.IR)

Iran's Supreme Leader Ayatollah Ali Khamenei on Saturday backed President Hassan Rouhani's suggestion that Iran may block Gulf oil exports if its own exports are stopped and said negotiations with the United States would be an "obvious mistake."

Rouhani's apparent threat earlier this month to disrupt oil shipments from neighboring countries came in reaction to looming US sanctions and efforts by Washington to force all countries to stop buying Iranian oil.

"(Khamenei) said remarks by the president... that 'if Iran's oil is not exported, no regional country's oil will be exported,' were important remarks that reflect the policy and the approach of (Iran's) system," Khamenei's official website said.

In this photo provided by the Saudi Press Agency, King Salman attends a swearing in ceremony in Riyadh, Saudi Arabia, on November 6, 2017. (Saudi Press Agency, via AP)

Saudi Arabia slammed a controversial Israeli law as "perpetuating racial discrimination" against Palestinians by defining the country as the nation state of the Jewish people, state media reported.

The law passed early Thursday enshrines Israel for the first time as "the national home of the Jewish people" in its quasi-constitutional Basic Laws, setting Hebrew as the national language, while affording Arabic a lower "special" status.

Citing a Saudi foreign ministry source, the official Saudi Press Agency said late Friday the kingdom "rejects and disapproves" of the new legislation which it argued contradicts international law.

Defense Minister Avigdor Liberman convenes with IDF officers in the Gaza region. (photo credit: DEFENSE MINISTRY/ARIEL HERMONI)

Hamas is pushing Israel into a wide scale Gaza war that will be larger in scope than Operation Protective Edge in 2014, Defense Minister Avigdor Liberman said as he visited the southern city of Sderot on Friday morning.

"Hamas leaders are forcibly leading us into a situation where we will have no choice, a situation in which we will have to embark on a painful, wide-scale military operation," Liberman said.

"Hamas is responsible for this crisis, but unfortunately it's the Gaza residents that may have to pay the price," he noted. 

Liberman added that such a military operation "will be larger and more painful than Operation Protective Edge," in reference to the 2014 summer war with Hamas in Gaza.
 

People hold pictures of relatives killed by the Iranian regime during the "Free Iran 2018 - the Alternative" event on June 30, 2018, in Villepinte, north of Paris. Six people were arrested in Belgium, Germany and France for an alleged plot to attack the rally, including an Iranian diplomat and his wife. (AFP Photo/Zakaria Abdelkafi)

Israel's Mossad spy agency thwarted a terror attack in a Paris suburb last month, giving authorities in France, Germany, and Belgium crucial intelligence that led to arrests of a cell headed by an Iranian diplomat, Hebrew media reported Thursday.

The cell, headed by an Iranian diplomat at the Austrian embassy in Vienna, also consisted of  two Belgian nationals and an alleged accomplice in France. They planned to bomb a June 30 conference organized by an Iranian dissident group, the People's Mujahedeen of Iran.

About 25,000 people attended the rally in the Paris suburb of Villepinte.

ON THE march. A poster of Syrian dictator Bashar Assad who is allied with Russia and Iran. . (photo credit: REUTERS)

Moscow is concerned by a possible military escalation between Iran and Israel and is doing everything possible to prevent a conflict between them, Russian Ambassador to Iran Levan Dzhagaryan said in an interview with Russian daily Kommersant on Wednesday.

"Sometimes conflicts do arise, and we are naturally concerned about the possibility of military confrontation between the Iranian and Israeli forces in Syria. We do everything possible to prevent it. To prevent the escalation of the conflict," he said Iran is a "friendly country" and "one of our key partners" which cooperates with Russia in "various spheres" including ending the seven-year-old civil war in Syria, Dzhagaryan said. Iran's presence in the war-torn country is legitimate because it was invited by the regime of Syrian President Bashar Assad, he added.

 

"Iran is not a country that you can put pressure on. This is a big state, pursuing an independent foreign policy. Work with Iranians can only be a method of persuasion," Dzhagaryan noted.

A Syrian army soldier stands next to a Syrian flag in Umm al-Mayazen, in the countryside of Deraa, Syria, July 10, 2018. REUTERS/Omar Sanadiki

Days after Putin and Trump commit to Israel's security along its northern frontier, Syria's army strikes surrender agreement with rebel groups in the Quneitra province, enabling Assad to recapture border region and marking another significant victory for Syria's president.

Syrian President Bashar Assad is set Thursday to recover control of the frontier with the Israeli Golan Heights after rebel fighters in the area agreed to surrender terms, sources on both sides said on Thursday. 

The rebels in the Quneitra province at the border with the Israel have agreed either to accept safe passage to the rebel-held province of Idlib in the northwest or to remain in the area on the state's terms, according to details outlined by a Hezbollah-run news outlet and a rebel source.

The crater caused by a rocket fired from the Gaza Strip striking a field outside a community in the Eshkol region on July 19, 2018. (Eshkol security)

A projectile was fired from the Gaza Strip at southern Israel on Thursday afternoon, causing neither damage nor injury, shortly after a clash at the volatile border.

In response, an IDF tank shelled a nearby Hamas observation post, east of the city of Rafah, the army said.

The projectile attack set off sirens throughout the Eshkol region, east of Gaza, at 4:45 p.m., sending thousands of residents scrambling to bomb shelters, as they have repeatedly in recent weeks.
---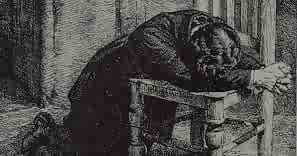 "The men who have done the most for God in this world have been early on their knees. He who fritters away the early morning, its opportunity and freshness, in other pursuits than seeking God will make poor headway seeking Him the rest of the day. If God is not first in our thoughts and efforts in the morning, He will be in the last place the remainder of the day." 
― E.M. Bounds