Top News

File: Prime Minister Benjamin Netanyahu, left, waves as he stands next to French President Emmanuel Macron, right, upon his arrival at the Elysee Palace, in Paris, on July 15, 2017 ahead of their meeting. (AFP Photo/Geoffroy Van Der Hasselt)

Israel sees Iranian activity in Syria as "a target" for its forces, and may carry out strikes against Iranian objectives if security needs require it, Prime Minister Benjamin Netanyahu reportedly told French President Emmanuel Macron in a phone call this week.

Channel 10 reported Wednesday that it had obtained a transcript of Sunday's call. In it, Netanyahu is said to have told the French leader that "from now on, Israel sees Iran's activities in Syria as a target. We will not hesitate to act, if our security needs require us to do so."

Turkey's President Recep Tayyip Erdogan, (r), Russia's President Vladimir Putin, (c), and Iran's President Hassan Rouhani pose for the media members in Sochi, Russia, November 22. 2017. (Kayhan Ozer/Pool via AP)

MOSCOW (AP) — The leaders of Russia, Turkey and Iran on Wednesday discussed ways to promote a peaceful settlement in Syria, including the return of refugees, humanitarian aid and prisoners' exchange, while fractured Syrian opposition groups were meeting in Saudi Arabia in a bid to overcome their divisions and form a united front for Syrian peace talks in Geneva.

"Militants in Syria have received a decisive blow, and there is a real chance to put an end to the civil war that has raged for many years," Russian President Vladimir Putin said at the start of talks with Turkish and Iranian counterparts in the Russian Black Sea resort of Sochi.

Putin noted that political settlement will require concessions from all sides, including Syrian President Bashar Assad's government.

A senior Iranian military official claimed Tuesday that Iranian-made surveillance drones have conducted dozens of undetected forays into Israeli airspace from Lebanon in recent years to probe air defenses and gather intelligence. 

The Iranian official declined to give further details on the objectives or the capabilities of the drones, including whether they were similar to the drone launched last week by Hezbollah and downed by Israeli jets. It also was impossible to independently verify the claims from the official, who spoke on condition of anonymity because he was not authorized to brief the media.

The Iranian official claimed drones made by the Islamic republic have made "dozens of flights over Israel" since the 2006 Second Lebanon War between Hezbollah and Israel. He said Israeli defenses have been unable to detect the surveillance aircraft.

"The one that was shot down last week was not the first and will not be the last to fly into Israeli airspace," the official said.

The Israel-Lebanon border | Photo: Reuters

Lebanon's army chief urged his soldiers on Tuesday to stand fully ready at the border with Israel, to face the "threats of the Israeli enemy."

Gen. Joseph Aoun also called on the troops to stay vigilant for the "good implementation" of U.N. resolution 1701 to "preserve stability" on the border with Israel.

A senior Israeli defense official dismissed Aoun's warning and the suggestion that heightened alert was necessary as "nonsense."

ranian President Rouhani cautioned Middle-East countries from 'falling into Israel's trap' (Photo: Reuters)

Iranian President Hassan Rouhani called on Middle Eastern countries Tuesday to beware of Israel's actions, cautioning them to "not fall for Israel's trap."

Rouhani spoke on the backdrop of Lebanese political turmoil, as part of which Prime Minister Saad al-Hariri resigned. 

Hariri left Paris Tuesday and is headed to Egypt, from which he will travel to Lebanon, two weeks after his surprise resignation announcement from Saudi Arabia.

Rouhani also defended Hezbollah's purported role in defending Lebanon. "Hezbollah's role is to defend the Lebanese people. Its weapons are thus for defensive purposes only," the Iranian president said. 

 

Reuters Photo

The Palestinians have frozen ties with the US Consulate in Jerusalem and American officials visiting the West Bank in response to the US State Department's decision not to renew the certification of the PLO's representative office in Washington, D.C., a senior adviser to PA President Mahmoud Abbas said on Tuesday. 

Over the weekend a State Department official said that it could not renew a certification for the PLO office in the American capital that expired this month.

"Communications with the consulate in Jerusalem and meetings between American and Palestinian officials in Palestine are currently frozen because of the decision not to renew the PLO office in Washington's certification," Majdi al-Khalidi, Abbas's diplomatic affairs adviser told The Jerusalem Post in a phone call. "This is temporary until they clarify to us, if the office is closed or open. If they tell us the office is closed, we will continue to freeze our communications."
 

A U.S. flag flutters in the wind beside a B-2 Stealth Bomber at the Palmdale Aircraft Integration Center of Excellence in Palmdale, California on July 17, 2014, where the U.S. Air Force and manufacturer of the B-2, Northrop Grumman, celebrated the 25th anniversary of the B-2 Stealth Bomber's first flight. Frederic J. Brown/AFP/Getty

The Pentagon is developing a new fleet of shadow bombers that possibly disappear on radar like those featured in Star Trek movies.

The unit of B-21 stealth bombers, a futuristic combat aircraft, are being created at a secret desert plant in Palmdale, California, after the company Northrop Grumman won the contract for their development two years ago, The Times reported.

The U.S. military has sanctioned the development of around 100 of the bat-like bombers for as much as $80 billion. The precise amount remains top secret.

Michel Aoun. (photo credit:REUTERS)

The Lebanese president appeared to defend Hezbollah as necessary to resist Israel on Monday, after an Arab League statement accused the group of terrorism and noted it is part of Lebanon's coalition government.

"Israeli targeting still continues and it is the right of the Lebanese to resist it and foil its plans by all available means," President Michel Aoun's office quoted him as saying in a Tweet.

The heavily armed Shi'ite Muslim Hezbollah, formed by Iran's Revolutionary Guards, fought Israel's occupation of Lebanon in the early 1980s and says its weapons are still needed against Israel.

US President Donald Trump, left, and Palestinian leader Mahmoud Abbas pose for a photograph during a joint press conference at the presidential palace in the West Bank city of Bethlehem, on May 23, 2017. (AFP/Mandel Ngan)

US President Donald Trump's administration will shortly unveil a formal proposal for Middle East peace that aims to enable a "comprehensive regional arrangement," but that will not be imposed on the sides, and that will not feature a rigid timetable, Israel's Channel 2 news reported on Sunday evening.

The proposal has been drawn up on the basis that Palestinian Authority President Mahmoud Abbas is a credible leader who genuinely seeks a permanent accord, the report said, quoting unnamed sources in the Trump administration.

The sources said that, were that not the case, the Trump peace team would not have spent so much time on the issue.

Left to right: Museum Founder Steve Green (he is also the CEO of Hobby Lobby), Israeli Minister of Tourism Yariv Levin, Rhoda Dermer and Israeli Ambassador to the United States Ron Dermer at the ribbon cutting ceremony. (photo: Koenig - World Watch Daily)

The Museum of the Bible opened on Friday, November 17 and Saturday, November 18 in Washington, DC. Click here for some exclusive photos and comments from Koenig - World Watch Daily.
---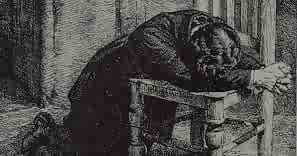 "The men who have done the most for God in this world have been early on their knees. He who fritters away the early morning, its opportunity and freshness, in other pursuits than seeking God will make poor headway seeking Him the rest of the day. If God is not first in our thoughts and efforts in the morning, He will be in the last place the remainder of the day." 
― E.M. Bounds