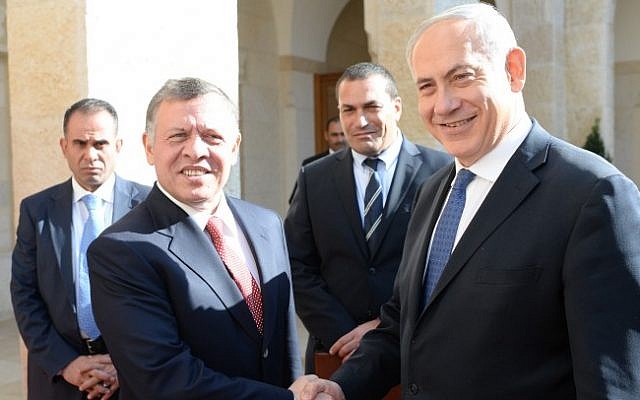 Prime Minister Benjamin Netanyahu met with Jordan's King Abdullah in Amman Monday, ahead of an expected visit by top White House officials seeking to lay the groundwork for the release of an Israeli-Palestinian peace plan.
The trip to Amman by Netanyahu was announced, and was only disclosed by the Prime Minister's Office after he returned to Israel Monday evening.
"The king and the prime minister discussed regional developments and advancing the peace process and bilateral relations. Prime Minister Netanyahu reiterated Israel's commitment to maintaining the status quo at the holy sites in Jerusalem," Netanyahu's office said in a statement.