Top News

Russian President Putin (Photo: Reuters)

Moscow says White House assertions the Assad regime was preparing a chemical weapons attack is 'unacceptable'; 'I am not aware of any information about a threat that chemical weapons can be used,' Kremlin spokesman adds.

Russia denounced a US warning to the Syrian leadership that it will pay a heavy price for any chemical weapons attack, and dismissed White House assertions that 

Yuli Edelstein. (photo credit:MARC ISRAEL SELLEM/THE JERUSALEM POST)

Knesset Speaker Yuli Edelstein's visit to Moscow will involve discussions aiming to reach agreements on security matters, he said Tuesday, at the start of a meeting with Valentina Matviyenko, his counterpart in the Federation Council. 

Edelstein praised the cooperation between the two parliaments' defense committees, but pointed out that there are points of disagreement.

"Our Foreign Affairs and Defense Committees will have to discuss how to close the gaps," he stated.

The Knesset Speaker's comments come at a time of increased spillover into Israel of fire from the war in Syria. Israel responded by attacking targets connected to Syrian President Bashar Assad. Russian troops have been fighting in the war on Assad's side since 2015.

US President Donald Trump speaks during a ceremony in the East Room of the White House in Washington, DC, June 23, 2017. (AFP/Mandel NGAN)

WASHINGTON — US President Donald Trump on Monday demanded an apology over the Russia investigation rocking his presidency, as he kept up a days-long attack on Barack Obama for his handling of intelligence about election meddling by Moscow.

In a storm of morning tweets, Trump charged that his predecessor "colluded and obstructed" by failing to act after the CIA informed him Russian President Vladimir Putin personally ordered an operation to help defeat Trump's Democratic rival Hillary Clinton in the November vote.

"The real story is that President Obama did NOTHING after being informed in August about Russian meddling," Trump wrote. "With 4 months looking at Russia under a magnifying glass, they have zero 'tapes' of T [Trump] people colluding. There is no collusion; no obstruction. I should be given apology!"

TASS Photo

MOSCOW, June 26. /TASS/. The Russian Northern Fleet's Project 955 underwater missile cruiser Yuri Dolgoruky has successfully test-fired a Bulava missile from the Barents Sea and hit all the designated targets at the Kura practice range in Kamchatka, Russia's Defense Ministry reported on Monday.
 

"The Project 955 Borey-class underwater missile cruiser Yuri Dolgoruky has made a successful launch of a Bulava intercontinental ballistic missile from the designated area of the Barents Sea towards the Kura practice range in Kamchatka. The launch was made from the submerged position in compliance with a combat training plan," the Defense Ministry said.
 

"The parameters of the Bulava intercontinental ballistic missile's flight trajectory were practiced in the normal regime. According to the confirmed data of the registering equipment, the warheads of the intercontinental ballistic missile performed a full cycle of the flight and successfully hit the designated targets at the practice range," the Defense Ministry said.

 

Thomas Bossert, assistant to the US President Donald Trump for Homeland Security and Counter-terrorism, speaks in Tel Aviv, June 26, 2017. (Courtesy)

Israel and the US are set to collaborate in cybersecurity, a senior White House official said at a conference in Tel Aviv Monday.

"I announce today the commencement of an Israeli US bilateral cyber working group," Thomas Bossert, assistant to the US President Donald Trump for Homeland Security and Counter-terrorism said at the Cyber Week 2017 conference in Tel Aviv Monday.

The group will strive to defend critical infrastructure against attackers and to track down perpetrators. It will be led by Rob Joyce, the US White House cybersecurity coordinator, and Israel's Eviatar Matania, director general of the National Cyber Directorate. It will include US and Israeli representatives from various ministries and defense organizations including foreign affairs and justice, and the secret service.

The team will convene this week, Bossert said.

"The meetings this week will focus on a range of cyber issues — critical infrastructure, advanced R&D, international cooperation, and workforce," Bossert said, adding that these will be the first steps in strengthening bilateral ties in cyber issues.
---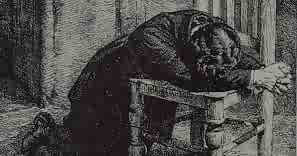 "The men who have done the most for God in this world have been early on their knees. He who fritters away the early morning, its opportunity and freshness, in other pursuits than seeking God will make poor headway seeking Him the rest of the day. If God is not first in our thoughts and efforts in the morning, He will be in the last place the remainder of the day." 
― E.M. Bounds