Top News

The Rabbi of the Western Wall and the Holy Places Shmuel Rabinovitch [L], United States Secretary of State Mike Pompeo, Prime Minister Benjamin Netanyahu, and US Ambassador to Israel David Friedman [R] in the Kotel Tunnels. . (photo credit: AMIT SHABI/POOL)

Secretary of State Mike Pompeo suggested that President Donald Trump may have been sent by God to protect Israel. 

Asked in an interview with the Christian Broadcasting Network whether he thought "President Trump right now has been sort of raised for such a time as this, just like Queen Esther, to help save the Jewish people from the Iranian menace" — a reference to the story behind the Purim holiday, and to the present-day relationship between Iran and Israel — Pompeo said: "As a Christian, I certainly believe that's possible."

He added that with "the work that our administration's done to make sure that this democracy in the Middle East, that this Jewish state, remains," that he is "confident that the Lord is at work here."

Pompeo was in Jerusalem, where he accompanied Israeli Prime Minister Benjamin Netanyahu to the Western Wall.

High Representative of the European Union for Foreign Affairs and Security Policy Federica Mogherini gives a joint press conference during a Foreign Affairs Ministerial meeting at the EU headquarters in Brussels on January 21, 2019. (John Thys/AFP)

The European Union will not recognize Israeli sovereignty over the Golan Heights in the wake of US President Donald Trump's declaration that Washington would do so, a spokesperson for the EU said Friday morning.

"The European Union, in accordance with international law, does not recognize Israel's sovereignty over the territories it occupied since July 1967, including the Golan Heights, and does not consider them as part of Israeli territory," Maya Kosyanchich, a spokeswoman for EU foreign policy chief Federica Mogherini, said in a statement carried by several news outlets.

Her comments came as Trump's move was condemned strongly by Syria and its allies Russia and Iran, as well as by the president of Turkey.

Photo taken on October 18, 2017 shows an Israeli flag fluttering above the wreckage of an Israeli tank sitting on a hill in the Golan Heights and overlooking the border with Syria. (Photo by JALAA MAREY / AFP)

The IDF on Saturday increased readiness for violence in the north of Israel and in Syria after US President Donald Trump recognized Israeli sovereignty over the Golan Heights.

"We are preparing for the possibility of tension in the northern Golan Heights," the Israeli military said in a statement, without providing further details.

Hebrew-language media reported that the Israeli military and police were preparing for violent protests on both sides of the border. According Channel 13 news, snipers have been deployed and riot control measures, such as tear gas and rubber bullets, have been supplied to forces stationed in the area.

Golan Heights, Israel - iStock Photo

The Syrian government on Friday vowed to recover the Golan Heights after US President Donald Trump said it was time to recognize Israeli sovereignty over the region, Reuters reports.

Damascus said on Friday the Golan would remain "Syrian, Arab" and added that Trump had shown contempt for international law.

"The Syrian nation is more determined to liberate this precious piece of Syrian national land through all available means," the Syrian government said, according to Reuters.

Prime Minister Binyamin Netanyahu welcomed Trump's announcement on Thursday and described it as a "Purim miracle."

US President Donald Trump (R) meets with Prime Minister Benjamin Netanyahu in the Oval Office of the White House, March 5, 2018. (AP Photo/Evan Vucci)

White House officials are currently drafting an official US declaration recognizing Israeli sovereignty over the Golan Heights, with President Donald Trump set to sign it when he hosts Prime Minister Benjamin Netanyahu in Washington next week, TV reports said Friday.

The reports on channels 12 and 13 came a day after Trump tweeted that it was "time for the United States to fully recognize Israel's Sovereignty over the Golan Heights," upending decades of US policy on the matter.

Israeli leadership was exuberant over the announcement, with Netanyahu saying "the message that President Trump has given the world is that America stands by Israel."

 

President Trump on Thursday signed an executive order to promote free speech on college campuses by threatening colleges with the loss of federal research funding if they do not protect those rights.

"We're here to take historic action to defend American students and American values," Trump said, surrounded by conservative student activists at the signing ceremony. "They've been under siege."

"Under the guise of speech codes, safe spaces and trigger warnings, these universities have tried to restrict free thought, impose total conformity and shut down the voices of great young Americans like those here today," he said.

President Reuven Rivlin meets with US Secretary of State Mike Pompeo. . (photo credit: Mark Neiman/GPO)

President Reuven Rivlin met with US Secretary of State Mike Pompeo while he visited the country.

At the beginning of the meeting, Rivlin told Pompeo that he is "a great friend of Israel and we value your strong support very much."

"The United States is Israel's most important strategic ally and we deeply appreciate what you do for the security of Israel and the region," the president said. "Our countries are allies and I believe we see eye to eye on the challenges and the opportunities in our region."

US Secretary of State Mike Pompeo, left, and Prime Minister Benjamin Netanyahu shake hands after delivering a joint statement during their meeting in Jerusalem on March 20, 2019. (Jim Young/AFP)

Meeting visiting US Secretary of State Mike Pompeo on Wednesday, Prime Minister Benjamin Netanyahu called on the international community to recognize Israeli sovereignty over areas of the Golan Heights.

"Just last week we uncovered efforts by Hezbollah, an Iranian proxy, to build a military network in Syria, in the Golan Heights. All of you can imagine what would have happened if Israel were not in the Golan: We would have Iran on the shores of the Sea of Galilee," Netanyahu said at a joint press conference with Pompeo.

"I think, for this reason, and many more, it is time that the international community recognizes Israel's stay on the Golan, and the fact that the Golan will always remain part of the State of Israel."

CBN Photo

WASHINGTON – Brazilian President Jair Bolsonaro came to America to tell President Donald Trump he not only admires him but is also a friend of the United States.

"It is time to overcome old resistances and explore the very best potential between Brazil and the United States. After all, it is fair to say that today, Brazil does have a president who is not anti-American," Bolsonaro said during a press conference in the Rose Garden Tuesday.

During a two hour meeting at the White House, the two leaders signed agreements and discussed how to work together to end the upheaval in Venezuela.

President Trump said Bolsonaro's historic election win marked a new day in Brazil and a new era of friendship with the United States.

"I want to congratulate you again on your tremendous election victory last October. It was an incredible feat and really a truly incredible challenge and the end result was something the whole world was talking about," Trump said.

Iran's Supreme Leader Ayatollah Ali Khamenei speaks live on television after casting his ballot in the Iranian presidential election in Tehran June 12, 2009. (photo credit: REUTERS/CAREN FIROUZ)

GENEVA - Iran's Supreme Leader Ayatollah Ali Khamenei said on Thursday in a new year speech broadcast on state TV that the Islamic Republic successfully resisted "unprecedented, strong" US sanctions.

Iran has faced economic hardship since US President Donald Trump withdrew from a multilateral nuclear deal last year and reimposed sanctions.

Khamenei also said that economic hardship and the fall of the currency remain top problems and that the government should confront these issues by boosting production. 

Iranian President Hassan Rouhani called on the country's political factions to end infighting and unite against foreign enemies.

Australia's Prime Minister Scott Morrison (C) delivers a speech in the House of Representatives at Parliament House in Canberra on October 22, 2018. (Sean Davey/AFP)

SYDNEY, Australia (AFP) — Australian Prime Minister Scott Morrison on Wednesday condemned "reckless" and "highly offensive" comments made by President Recep Tayyip Erdogan in the wake of the Christchurch massacre, warning he would consider "all options" in reviewing ties.

On the campaign trail, the Turkish leader has used video footage of the terror attack that killed 50 people and painted it as part of an assault on Turkey and Islam.

He has also warned anti-Muslim Australians — like the suspected gunman — would be "sent back in coffins" like their grandfathers at Gallipoli, which was the scene of a blood-drenched WWI battle.

"Remarks have been made by the Turkish President Erdogan that I consider highly offensive to Australians and highly reckless in this very sensitive environment," Morrison said after summoning the Turkish ambassador and dismissing the "excuses" offered.

 

Fox News' chief intelligence correspondent Catherine Herridge believes a claim by Republican North Carolina Rep. Mark Meadows of a coordinated effort to hurt President Trump -- including "sitting ambassadors," the FBI and the Department of Justice -- also likely involves someone in the State Department.

"I think the congressman is referring to someone within the State Department based on my reporting," Herridge said Tuesday on Fox News Radio's "Brian Kilmeade Show."  "Because we have a pretty good sense now from these transcripts that have been revealed and then also records that were unsealed at the end last week in the defamation suit with BuzzFeed that … the government network was being pulsed with the dossier in the final months of the campaign and then during the transition period.  And that it was coming at the FBI and Justice Department through many different lanes or many different avenues, and the objective was to lend it credibility."

The torrent of water from heavy rainfall spawned by last week's "bomb cyclone" and snowmelt has led to devastating flooding across several Midwestern states, including swamping a major Air Force base in Nebraska that's key to the nation's nuclear attack response.

About one-third of Offutt Air Force Base -- including offices, hangars and nearly 3,000 feet of the base's 11,700-foot runway -- is underwater due to flooding from the Missouri River south of Omaha.

Spokeswoman Tech. Sgt. Rachelle Blake told the Omaha World-Herald that 60 buildings, mostly on the south end of the base, have been damaged, including about 30 that were completely inundated with as much as 8 feet of water.

Pixabay Photo

Russian President Vladimir Putin has signed a controversial set of bills that make it a crime to "disrespect" the state and spread "fake news" online, Russian media reported on Monday.

The bills amending existing information laws overwhelmingly passed both chambers of Russian parliament in less than two months. Observers and some lawmakers have criticized the legislation for its vague language and potential to stifle free speech.

The legislation will establish punishments for spreading information that "exhibits blatant disrespect for the society, government, official government symbols, constitution or governmental bodies of Russia."

Syrian Defense Minister Gen. Ali Abdullah Ayyoub (C), Chief of Staff of the Iraqi Armed Forces Gen. Othman Al-Ghanimi (R), and Chief of General Staff of the Iranian Armed Forces Maj. Gen. Mohammad Hossein Bagheri during he meeting Monday (Photo: EPA)

Iran and Syria on Monday demanded the United States withdraw its troops from Syria, and the Damascus government threatened to defeat Washington's Kurdish allies by force if they did not submit to the return of state authority. 

The Iranian and Syrian military chiefs were speaking after a meeting in Damascus that also included their Iraqi counterpart, who gave a political boost to President Bashar al-Assad and Tehran by announcing the Syrian border would soon be reopened.

Their remarks point to the risks of a new escalation in Syria after the defeat of Islamic State, with Assad seeking to retake the two major territories outside his control, and the United States working to curb Iranian influence. 

Washington has vowed to contain what it calls Tehran's "destabilising" role in the region, but the entrenched nature of Iran's ties with both Damascus and Baghdad were on vivid display on Monday. 

 
---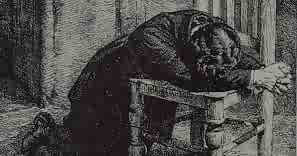 "The men who have done the most for God in this world have been early on their knees. He who fritters away the early morning, its opportunity and freshness, in other pursuits than seeking God will make poor headway seeking Him the rest of the day. If God is not first in our thoughts and efforts in the morning, He will be in the last place the remainder of the day." 
― E.M. Bounds