Top News

The Trump campaign's Wisconsin legal team, led by former Wisconsin Circuit Court Judge Jim Troupis, told Fox News that while the recount in the state did not flip in President Trump's favor, it gave the campaign the "unique ability" to examine ballots.

"Exposing exactly how the election processes were abused in Wisconsin holds enormous value for this election beyond a victory for President Trump, but the fact is, our state's electoral votes likely won't change the overall outcome," Troupis told Fox News. "Regardless, we're demonstrating that the results of this election unequivocally ought to be questioned."

Servants of the holy shrine of Imam Reza carry the coffin of Iranian nuclear scientist Mohsen Fakhrizadeh, in Mashhad, Iran November 29, 2020. (photo credit: MASSOUD NOZARI/WANA VIA REUTERS)

Remote-controlled weapons killed Iranian nuclear scientist and key nuclear program chief Mohsen Fakhrizadeh, according to Iranian accounts. But, another account has it differently: a handful of assassins did it. Yet a third explanation has it that 12 men came with several vehicles, using one of them to blow up and block the security convoy that was protecting the high-value target.

The competing narratives over the killing of the man who was at the pinnacle of Iran's nuclear industrial complex are befitting one who was anyway known to be in the spotlight. Since the 2000s, he was known to the US, and sanctioned and then highlighted by a UN nuclear watchdog in 2011, before being named in a speech by Prime Minister Benjamin Netanyahu.

You don't get better known in Iran than that. The UN, the US and the Israelis have all mentioned you. You can retire, or travel with security, but you're on the wanted list.

Military units of the IRGC Ground Force are seen as they launched war games in the Gulf, December 22, 2018 (photo credit: HAMED MALEKPOUR/TASNIM NEWS AGENCY VIA REUTERS)

BAGHDAD - An airstrike killed a commander of Iran's Revolutionary Guardsat the Iraq-Syria border sometime between Saturday and Sunday, Iraqi security and local militia officials said on Monday.

They could not confirm the identity of the commander, who they said was killed alongside three other men traveling in a vehicle with him.

The vehicle was carrying weapons across the Iraqi border and was hit after it had entered Syrian territory, two Iraqi security officials separately said.

 

In September, Qatar's ruler, Emir Sheikh Tamim bin Hamad Al Thani, met with White House senior adviser Jared Kushner in Doha, Qatar [File: Qatar News Agency via Reuters]

Jared Kushner will travel in the coming days to Saudi Arabia and Qatar in a last-ditch effort to resolve the dispute between the Gulf countries. 

Why it matters: Fixing the rift between Saudi Arabia and Qatar would bring a sense of stability back to the Gulf and notch a last-minute achievement for Kushner and the Trump administration before Jan. 20.

Background: In June 2017, Saudi Arabia, the UAE, Bahrain and other Sunni states severed ties with Qatar and closed their airspace and sea routes to Qatari planes and vessels. They claimed their decision was based on Qatar's support for terror groups and relations with Iran.

Former Speaker of the United States House of Representatives Newt Gingrich visits SiriusXM's The Catholic Channel at SiriusXM Studios on Oct. 22, 2019. (Slaven Vlasic/Getty Images for SiriusXM)

President Donald Trump has long considered the American election process rigged for Democrats, but, according to former House Speaker Newt Gingrich, it might only get worse.

"Not only do you have crooked politicians running crooked elections, but you have crooked . . . Internet companies deliberately censoring and biasing," Gingrich told Sunday's "The Cats Roundtable" on WABC 770 AM-N.Y.

Unless this presidential election's corruption is exposed, Republicans will face too many obstacles to winning a fair election in the future, Gingrich told host John Catsimatidis.

"It's not about Donald Trump," Gingrich continued. "It's about your right as an American citizen to assume that your vote is sacred – to assume that every legal vote will be counted, and that illegal votes will not be counted – because otherwise the illegal votes drowned out the legal votes and cheat the legal citizens of their right to representation.

Ballots are recounted in Gwinnett County, Georgia (Getty)

To say out-loud that you find the results of the 2020 presidential election odd is to invite derision. You must be a crank or a conspiracy theorist. Mark me down as a crank, then. I am a pollster and I find this election to be deeply puzzling. I also think that the Trump campaign is still well within its rights to contest the tabulations. Something very strange happened in America's democracy in the early hours of Wednesday November 4 and the days that followed. It's reasonable for a lot of Americans to want to find out exactly what.

First, consider some facts. President Trump received more votes than any previous incumbent seeking reelection. He got 11 million more votes than in 2016, the third largest rise in support ever for an incumbent. By way of comparison, President Obama was comfortably reelected in 2012 with 3.5 million fewer votes than he received in 2008.

Trump's vote increased so much because, according to exit polls, he performed far better with many key demographic groups. Ninety-five percent of Republicans voted for him. Catholics also supported Trump in higher numbers. He did extraordinarily well with rural male working-class whites.

He earned the highest share of all minority votes for a Republican since 1960. Trump grew his support among black voters by 50 percent over 2016. Nationally, Joe Biden's black support fell well below 90 percent, the level below which Democratic presidential candidates usually lose.

USS Nimitz - Hugh Gentry/Reuters

On Saturday, the Pentagon announced that it has sent the USS Nimitz aircraft carrier back to the Middle East, citing the drawdown of U.S. forces in Iraq and Afghanistan. As a symbol of American military might, the carrier might also prove a deterrent to any aggression from Iran.

Iranian Supreme Leader Ayatollah Ali Khamenei, who called the slain man "the country's prominent and distinguished nuclear and defensive scientist," said Iran's first priority was the "definitive punishment of the perpetrators and those who ordered it." He did not elaborate.

Rouhani said Fakhrizadeh's death would not stop Iran's nuclear program, underscoring a statement by Khamenei. Iran's civilian nuclear program has continued its experiments and now enriches uranium up to 4.5%, far below weapons-grade levels of 90%.

Navid Keshavarz-Nia

A cyber-crime expert who recently was praised by the New York Times declared in a sworn affidavit in a Sidney Powell lawsuit that hundreds of thousands votes were shifted from President Trump to Joe Biden in battleground states.

Navid Keshavarz-Nia, the Times said in September in a glowing report, was regarded by those who worked with him as "always the smartest person in the room."

His expertise in big-data architecture, cloud computing, security and blockchain technology has been used by the CIA, the FBI, the National Security Agency, U.S. military counterintelligence and the Department of Homeland Security. 

A vice president and senior director of information security for Black Key Solutions LLC, he also has been deployed by corporate financial giants such as Deutsche Bank.

His affidavit was filed with Powell's complaint late Wednesday in a Georgia court, the Gateway Pundit reported.

LOS ANGELES (KABC) -- Los Angeles County has issued a new safer-at-home order that places stricter limits on gatherings and occupancy at businesses, as well as closes playgrounds and cardrooms.

The new order, which takes effect Monday and will last at least until Dec. 20, comes as the county sees a disturbing surge in COVID-19 cases.

Under the new order:

All public and private gatherings with someone outside your own household are now prohibited. Exceptions are made for church services and protests protected by the Constitution.
Occupancy limits at businesses now stand at 35% for essential retail; 20% for non-essential retail like outdoor malls, as well as for personal care services and libraries; 50% for fitness centers operating outdoors, as well as museums, galleries, zoos and aquariums and other recreational businesses like batting cages.

 

Trump - Getty Photo

Eleven members of the Pentagon's Defense Policy Board have been abruptly booted by the outgoing Trump administration, according to a new report.

Pentagon liaison Joshua Whitehouse sent the directive Wednesday afternoon, multiple sources told Foreign Policy.

Former Secretaries of State Henry Kissinger and Madeleine Albright; retired Adm. Gary Roughead; onetime ranking member of the House Intelligence Committee Jane Harman; and Rudy De Leon, a former chief operating officer at the Pentagon were all removed, effective immediately.

Also ousted were former House Majority Leader Eric Cantor and former Treasury Department undersecretary David McCormick, former deputy Attorney General Jamie Gorelick; chief US nuclear negotiator Robert Joseph; former Deputy National Security Advisor JD Crouch II; and former top defense official Franklin Miller.

Dr. Mohsen Fakhrizadeh in an undated photo (Courtesy)

The alleged head of Iran's nuclear weapons program was assassinated Friday near the capital Tehran, according to Iranian state television and other Iranian media.

State TV cited sources confirming the death of Mohsen Fakhrizadeh. It said it would offer more information shortly.

The semiofficial Fars news agency, believed to be close to the country's Revolutionary Guard, said the attack happened in Absard, a small city just east of the capital, Tehran. It said witnesses heard the sound of an explosion and then machinegun fire. The attack targeted a car that Fakhrizadeh was in, the agency said.

'Embarkation of the Pilgrims,' by Robert Walter Weir, circa 1857. (Public domain/ Brooklyn Museum online collection)

After leading the Pilgrims through a difficult first winter at Plymouth Colony and going on to help establish and govern the second successful English colony in North America, William Bradford penned an acclaimed account of his group's early decades there. In the midst of the narrative are a number of pages written in Hebrew, out of place from the rest of the book — or so it would seem.

Bradford's account, "Of Plymouth Plantation," mostly follows the story of the Pilgrims, the nickname of the voyagers aboard the Mayflower who landed in present-day Plymouth, Massachusetts, 400 years ago in November 1620. But the author suddenly veers off to what appears to be an unrelated subject: his interest in Hebrew, which is reflected in lists of proverbs, numbers, months of the year and other words, all written in the letters of the Hebrew aleph-bet with their English-language equivalents. 

According to Shalom Goldman, the Pardon Tillinghast Professor of Religion at Middlebury College, Bradford knew approximately 1,000 Hebrew words, including those for turtledove and cubits, as well as verses from the Tanakh, or Old Testament.

Secretary of the Commonwealth of Pennsylvania Kathy Boockvar (Julio Cortez/AP Photo)

A Pennsylvania judge issued an order temporarily preventing the state from taking any further actions to certify the election results.

The ruling stops action until after a hearing Friday, "to the extent that there remains any further action to perfect the certification of the results of the 2020 General Election." Secretary of the Commonwealth Kathy Boockvar certified Biden's 80,555-vote victory in Pennsylvania, which was announced in a tweet by Democrat Governor Tom Wolf yesterday.

Pennsylvania Attorney General Josh Shapiro's office didn't immediately have a comment when reached by phone.

 

Defense Minister Benny Gantz attends a cabinet meeting. Photo: Abir Sultan/POOL/AFP via Getty

The Israel Defense Forces have in recent weeks been instructed to prepare for the possibility that the U.S. will conduct a military strike against Iran before President Trump leaves office, senior Israeli officials tell me.

Why it matters: The Israeli government instructed the IDF to undertake the preparations not because of any intelligence or assessment that Trump will order such a strike, but because senior Israeli officials anticipate "a very sensitive period" ahead of Biden's inauguration on Jan. 20.

The IDF's preparedness measures relate to possible Iranian retaliation against Israel directly or through Iranian proxies in Syria, Gaza and Lebanon, the Israeli officials said.
---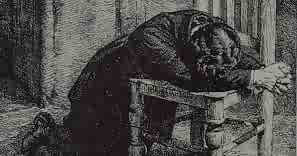 "The men who have done the most for God in this world have been early on their knees. He who fritters away the early morning, its opportunity and freshness, in other pursuits than seeking God will make poor headway seeking Him the rest of the day. If God is not first in our thoughts and efforts in the morning, He will be in the last place the remainder of the day." 
― E.M. Bounds