Top News

An F-35 fighter jet in flight (Photo: EPA)

Two stealth fighters reportedly flew undetected over Iran, crossing Syria and Lebanon on the way, to conduct surveillance missions on sites believed to be connected to the Iranian nuclear project.

sraeli stealth planes reached Iran and returned without anyone noticing, Kuwaiti daily newspaper Al-Jarida reported Thursday, citing unnamed sources.

According to the report, two IAF F-35 Adir fighter jets entered Iranian airspace last month and conducted reconnaissance flights undetected, crossing Syrian and Iraqi airspace on their way to the Islamic republic.

Prime Minister Benjamin Netanyahu and Defense Minister Avigdor Liberman conducted a situation assessment today in the Gaza Division. (photo credit: ARIEL HERMONI / DEFENSE MINISTRY)

Prime Minister Benjamin Netanyahu held an emergency cabinet meeting in light of the rocket attacks against Israel from the Gaza Strip Wednesday, according to a statement released by the prime minister's office.

"Israel views very seriously the attacks against it along the fence, in the Gaza border region and in Beersheba, everywhere. I said at the opening of the cabinet meeting this week that if these attacks do not stop, we will stop them.

"I want to say today: Israel will act with great strength," the prime minister said.

From right, Senate Foreign Relations ranking member Robert Menendez, Secretary of State Mike Pompeo, and Senate Foreign Relations Chairman Bob Corker arrive for a hearing on July 25. (Tom Williams/CQ Roll Call file photo)

A tiff between New Jersey Sen. Robert Menendez and Secretary of State Mike Pompeo is slowing down the confirmation of nominees for the nation's diplomatic corps, already understaffed at a time of mounting global challenges.

Menendez, the ranking Democrat on the Foreign Relations Committee, is objecting to some State nominees over their qualifications even as he continues to press Pompeo to fulfill long-standing oversight document requests.

In an unusually charged four-paragraph statement on Oct. 10, Pompeo accused Menendez of "putting our nation at risk" by holding up Senate votes over 60 department nominees, representing more than a quarter of all senior-level Senate-confirmable positions at Foggy Bottom.

Palestinian Ambassador to the UN Riyad Mansour addresses the UN General Assembly, October 16, 2018 (UN webtv)

The General Assembly on Tuesday voted by an overwhelming majority to temporarily grant the "State of Palestine" additional rights and privileges, allowing it to head the biggest bloc of developing countries at the United Nations.

A whopping 146 states voted in favor of Resolution A/73/L.5, while only three countries — the US, Israel and Australia — opposed it. Fifteen countries abstained. US ambassador Nikki Haley branded the move "a mistake."

Palestine's delegates will be able co-sponsor proposals and amendments, make statements, and raise procedural motions.  They will have these extra rights for the duration of its chairmanship of the Group of 77, the largest bloc of developing nations at the UN. The Palestinians will assume the bloc's presidency on January 1, 2019, and hold it for one year.

Palestine — which is not a member state of the UN but has observer state status — was chosen in July to head the so-called G77 plus China, a consortium now consisting of 134 nations that often speaks in one voice at the General Assembly.

U.S. Secretary of State Mike Pompeo (left) meets with Saudi Crown Prince Muhammad bin Salman in Riyadh on October 16.

U.S. Secretary of State Mike Pompeo has held talks in Saudi Arabia with King Salman over the disappearance and alleged killing of Saudi writer Jamal Khashoggi.

President Donald Trump dispatched Pompeo to Riyadh after he spoke with the Saudi king about the disappearance of Khashoggi, who wrote critically of Saudi Crown Prince Muhammad bin Salman. 

Khashoggi disappeared while visiting the Saudi Consulate in Istanbul two weeks ago. 

Pompeo thanked King Salman for his "commitment to a thorough, transparent investigation of Khashoggi's disappearance," the State Department said it a statement.

Trump's special envoy to the Middle East, Jason Greenblatt

Jason Greenblatt stresses US is involved in the Israeli-Palestinian conflict 'to help all Palestinians, in both the West Bank and Gaza,' and slams 'disinformation being spread by some parties who have not even seen the plan yet wish to be spoilers.'

The White House's peace plan entails intentions to unify the West Bank and the Gaza Strip, Jason Greenblatt, US President Donald Trump's special envoy to the Middle East, told Ynet on Tuesday.

Palestinian media outlets claim that a key element of the yet-unreleased US peace plan is separating the Hamas-ruled Gaza Strip from the Fatah-ruled Palestinian Authority in the West Bank. 

 

US Ambassador to the UN Nikki Haley briefs the media in front of remains of an Iranian 'Qiam' ballistic missile at Joint Base Anacostia-Bolling in Washington in December 2017.. (photo credit: REUTERS/YURI GRIPAS)

For many years, we have become accustomed to seeing the United Nations as an institution full of lies, distortions and half-truths that our adversaries have unleashed on the world. But the arrival of Ambassador Haley has ushered in a new era in the halls of the UN.

Ambassador Haley was not afraid to be in the minority, to withstand the criticism in the pursuit of the truth. She brought change to the Security Council by voting against proposals that condemned Israel, by ending the automatic support for Abu Mazen's [PA President Mahmoud Abbas's] unilateral moves and by issuing a clear call to recognize Jerusalem as the capital of Israel. All were a part of her vigorous efforts in support of the State of Israel.

It was a period of real change when the habits of issuing falsehoods were replaced by the pursuit of truth. A time when Iran's regional ambition, Hamas's terrorism and the Palestinian Authority's lies were exposed to the world.

I am proud to say that part of this is the result of the cooperation between Ambassador Haley and myself. The connection that we forged between our delegations led to many achievements, some of which I have enumerated here, and to building a common policy in many other respects.

I also had the honor of accompanying Ambassador Haley on her first visit to Israel and showing her the beauty and uniqueness of the State of Israel. I have no doubt that the visit helped her learn about our country on different levels and about the unique threats we face.

To Nikki, I say: Thank you. Thank you on behalf of the State of Israel and the Jewish people. Thank you for advancing the values of democracy, equality and peace. Thank you, personally, for your friendship and for your work that has put you on the right side of history.

 

Prime Minister Benjamin Netanyahu opens the winter session of the Knesset on October 15, 2018. (Hadas Parush/Flash90)

Prime Minister Benjamin Netanyahu on Monday delivered a gushing review of his and Israel's achievements over the past decade, saying that the country has gone through an "unprecedented revolution of advancements" and slamming the "negative and bitter" opposition for not recognizing the progress.

Speaking at the opening of the Knesset's winter session, Netanyahu mounted what looked like a test run for a campaign stump speech, presenting lawmakers with a lengthy list of accomplishments, hailing close ties with the US and Russia, and pushing back against claims from the left that he was undermining democracy.

"We have raised the [average] income to an all time high, we have raised the minimum wage to an all time high, we have raised public investment to an all time high," he boasted from the Knesset podium.

he Knesset votes on the nation-state bill, July 19, 2018. (photo credit: MARC ISRAEL SELLEM)

The Knesset opened its winter session on Monday amid speculation about when the parliament will be dispersed and when the next election will be initiated.

Prime Minister Benjamin Netanyahu devoted his 40-minute speech at the festive opening of the session by listing his government's diplomatic, security and economic accomplishments and criticizing the opposition.

"It is not our democracy that has been lost, as the opposition says, but the Leftocracy," Netanyahu said, coining a new word. "The opposition is disconnected from the nation.

Arab and left-wing MKs heckled Netanyahu, not taking the advice of Knesset Speaker Yuli Edelstein, who prior to the prime minister's speech said "Whether or not it is an election year, I will not permit the Knesset to become a circus."
 

US President Donald Trump and Saudi Arabia's King Salman bin Abdulaziz Al Saud attend the Arabic Islamic American Summit at King Abdul Aziz International Conference Center in Riyadh, Saudi Arabia on May 21, 2017.

President Trump said Monday he is "immediately" sending Secretary of State Mike Pompeo to Saudi Arabia to meet with King Salman to discuss the disappearance of Saudi activist Jamal Khashoggi.

"Just spoke to the King of Saudi Arabia who denies any knowledge of whatever may have happened 'to our Saudi Arabian citizen.' He said that they are working closely with Turkey to find answer. I am immediately sending our Secretary of State to meet with King!" Trump tweeted Monday morning.

President Donald Trump, accompanied by Vice President Mike Pence, speaks to reporters at Trump National Golf Club in Bedminster, N.J., on August 10, 2017.

The Trump administration's often overlooked list of achievements has surpassed those of former President Ronald Reagan at this time and more than doubled since the last tally of accomplishments after his first year in office, giving President Trump a solid platform to run for re-election on. 

As Trump nears the two-year mark of his historic election and conducts political rallies around the country, during which he talks up his wins in hopes it will energize Republican voters, the administration has counted up 289 accomplishments in 18 categories, capped by the confirmation of Brett Kavanaugh to the Supreme Court. 

They include 173 major wins, such as adding more than 4 million jobs, and another 116 smaller victories, some with outsize importance, such as the 83 percent one-year increase in arrests of MS-13 gang members.

Jamal Khashoggi is very likely dead, and the Saudi government is very likely responsible. In turn, much of the international community is strongly condemning Saudi Arabia. So, why is crown prince and de facto Saudi leader Mohammed bin Salman seemingly so unconcerned with the world's fury? 

Simple. Because he cares far more about his position at home than his reputation around the world. 

Saudi politics are unique. Where power in most nations is either centered on elections or on the power of force, or on a mix of force and ideology, power in Saudi Arabia has traditionally centered in blood and oil — familial connections lubricated by oil-based wealth. This has been the way of things since the House of Saud came to unify and rule the Arabian kingdom.
---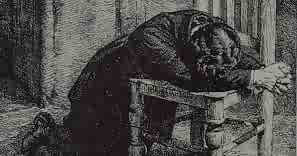 "The men who have done the most for God in this world have been early on their knees. He who fritters away the early morning, its opportunity and freshness, in other pursuits than seeking God will make poor headway seeking Him the rest of the day. If God is not first in our thoughts and efforts in the morning, He will be in the last place the remainder of the day." 
― E.M. Bounds