Top News

US President Donald Trump (L) is welcomed by Palestinian Authority President Mahmoud Abbas at the presidential palace in the West Bank city of Bethlehem on May 23, 2017. (Thomas Coex/AFP)

The Palestinians will not meet with any United States officials regarding the peace process in the future, in response to US President Donald Trump's recent decision to recognize Jerusalem as the capital of Israel, a senior diplomatic adviser to Palestinian Authority President Mahmoud Abbas told The Times of Israel on Sunday.

The open-ended boycott includes Trump's top peace envoy Jason Greenblatt, who is due here this week, as well as the US leader's senior adviser and son-in-law Jared Kushner.

Pope Francis (2nd-L) is greeted by Jordan's King Abdullah II (R) and his wife Queen Rania (L) at the Royal Palace in Amman on Saturday, May 24, 2014. (Andrew Medichini/AFP)

VATICAN CITY, Holy See — Pope Francis will meet Jordan's King Abdullah II at the Vatican next week, the Holy See announced Friday, as Palestinians continued to clash with Israeli forces over US President Donald Trump's decision to recognize Jerusalem as Israel's capital.

The pope and King Abdullah, who is the custodian of the Muslim holy sites in Jerusalem's Old City, are likely to discuss the ongoing tensions, though the Vatican never indicates topics of discussion for such meetings in advance.

On Sunday, the pope called for "respect of the status quo" in Jerusalem and warned against "a new spiral of violence."

Abdullah has denounced the Jerusalem announcement as "a violation of international rights."

An Israeli Air Force F-35 fighter jet flies during an aerial demonstration at a graduation ceremony for Israeli airforce pilots at the Hatzerim air base in southern Israel December 29, 2016.. (photo credit: REUTERS/AMIR COHEN)

In recent months, Israel struck Iranian military factories in Syria, including factories located within civilian industrial areas, according to a report published Saturday by Kuwaiti newspaper Al-Jarida.

The newspaper cited intelligence sources and military experts to shed light on attacks attributed to the Israeli Air Force in Syria in recent months. Syria and other involved parties have declined to detail the nature of targeted sites.

According to the report, the majority of sites allegedly targeted have one common feature, including in Hisya, near Homs, Jamariya, west of Damascus, the Damascus neighborhood of Al-Kiswahand Masyaf.

These sites are all seemingly civilian industry but are, in reality, Iranian military factories built in Syria since the start of the Syrian Civil War in 2011.

US Ambassador to the United Nations Nikki Haley briefs the media in front of remains of Iranian "Qiam" ballistic missile provided by Pentagon at Joint Base Anacostia-Bolling in Washington, US, December 14, 2017.. (photo credit: YURI GRIPAS/REUTERS)

Standing before an exhausted missile that Washington says was made in Iran, shipped to Yemen and fired at Riyadh's international airport, Nikki Haley, the American ambassador to the United Nations, declassified the US government's findings of Iran's military activities in the region on Thursday, warning of its rapid expansion and broad ambitions.

In a speech in a warehouse at Joint Base Anacostia-Bolling in the US capital, Haley said the US intelligence community has uniformly and unequivocally assessed that Iran is supplying arms to Houthi rebels in Yemen illegally, against a series of UN Security Council resolutions restricting its export of arms and missiles. She presented not only the missile fired at the Saudi capital on November 4, but also unmanned "kamikaze" drones and explosive boats, all made with Iranian equipment.

"As you know, we do not often declassify this type of military equipment recovered from these attacks," Haley said. "But today we are taking an extraordinary step of presenting it here in an open setting. We did this for a single urgent purpose: Because the Iranian regime cannot be allowed to engage in its lawless behavior any longer."

July 8, 2016: A Lockheed Martin F-22 Raptor fighter turns during a flying display in Fairford, Britain. (Reuters)

A pair of U.S. Air Force stealth fighter jets intercepted two Russian attack jets in Syria, an area off-limits to Russian jets based on a long-standing mutual agreement, a U.S. defense official told Fox News on Thursday.

During the incident, both American F-22 jets fired flares after cutting across the front of the Russian jets, a tactic known as 'head-butting,' meant to send a strong warning to an opposing warplane. 

The incident took place Wednesday, east of the Euphrates River, the official said.

U.S. military officials raised concerns about the incident through an established hotline established in the past two years between American and Russian air forces.

US President Donald Trump, flanked by White House senior advisor Jared Kushner and Saudi Arabia's Deputy Crown Prince and Minister of Defense Mohammed bin Salman at the Ritz Carlton Hotel in Riyadh, Saudi Arabia . (photo credit: JONATHAN ERNST / REUTERS)

The US administration is serious about getting a peace deal between Israelis and Palestinians, but its proposed plan is still being put together, Saudi Arabia's foreign minister said.

US President Donald Trump's decision to recognize Jerusalem as Israel's capital and eventually move the US Embassy in Israel there has angered the Palestinians, who question Washington's role as a sponsor of Middle East peace.

Trump's adviser and son-in-law, Jared Kushner, is leading efforts to restart negotiations, though his bid has shown little public progress so far.

"We believe the Trump administration is serious about bringing peace between Israelis and Arabs," Saudi Foreign Minister Adel Jubeir, a former ambassador to the United States, told France 24 television late on Wednesday.
---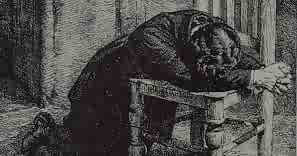 "The men who have done the most for God in this world have been early on their knees. He who fritters away the early morning, its opportunity and freshness, in other pursuits than seeking God will make poor headway seeking Him the rest of the day. If God is not first in our thoughts and efforts in the morning, He will be in the last place the remainder of the day." 
― E.M. Bounds