Top News

A picture taken on May 11, 2021 shows explosion after a rocket launched from the Gaza Strip landed in the southern Israeli city of Ashkelon (JACK GUEZ / AFP)

Fire billows from Israeli air strikes in the Gaza Strip, controlled by the Palestinian Islamist movement Hamas, on May 10, 2021. (MAHMUD HAMS / AFP)

The Israel Defense Forces says some 200 rockets have been fired toward Israel from the Gaza Strip from Monday night to Tuesday morning, dozens of which have been intercepted by the Iron Dome missile defense system.

The military says it has conducted retaliatory strikes on roughly 130 targets in the Strip, including the home of a top Hamas commander, Hamas's intelligence headquarters, two attack tunnels that approached the security barrier and rocket production and storage sites.

Southern Israel was hit by repeated barrages of rocket fire from the Gaza Strip on Monday night, as Palestinian terror groups in the coastal enclave attacked civilian targets over what Hamas called Israeli "crimes and aggression" in Jerusalem. 

There were no reports of injuries in the wave of attacks, which set off sirens in multiple locations in the south. Two people did go to the ER at Barzilai Medical Center in Ashkelon suffering from shock. 

The IDF said that some 150 rockets were fired into Israel throughout the evening, most of them aimed at Gaza border communities.

One rocket fell in the southern city of Sderot on Monday night, causing some damage to a building and a road.

In this image provided by the U.S. Navy, an Iranian Islamic Revolutionary Guard Corps Navy (IRGCN) fast in-shore attack craft (FIAC), a type of speedboat armed with machine guns, speeds near U.S. naval vessels transiting the Strait of Hormuz, Monday, May 10, 2021. U.S. officials say a group of 13 armed speedboats of Iran's Revolutionary Guard made "unsafe and unprofessional" high-speed maneuvers toward U.S. Navy vessels in the Strait of Hormuz on Monday. A U.S. Coast Guard cutter fired warning shots when two of the Iranian boats came dangerously close. (U.S. Navy via AP)

WASHINGTON (AP) — A group of 13 armed speedboats of Iran's Revolutionary Guard made "unsafe and unprofessional" high-speed maneuvers toward U.S. Navy vessels in the Strait of Hormuz on Monday, and a U.S. Coast Guard cutter fired warning shots when two of the Iranian boats came dangerously close, U.S. officials said.

It was the second time in two weeks that a U.S. ship opened fire to warn vessels of Iran's paramilitary Revolutionary Guard. The encounters come as the United States and Iran are in indirect talks in Vienna aimed at reviving the 2015 Iran nuclear deal, which the United States left in 2018.

Asked whether it appeared the Revolutionary Guard are trying to pick a fight with the U.S. Navy, Pentagon press secretary John Kirby declined to comment on the Iranians' intentions.

"Sadly, harassment by the IRGC Navy is not a new phenomenon. It is something that all of our commanding officers and the crews of our vessels are trained to for," Kirby told reporters at the Pentagon. "This activity is the kind of activity that could lead to somebody getting hurt and could lead to a real miscalculation there in the region, and that doesn't serve anybody's interests."

Israeli National Security Council chairman Meir Ben-Shabbat (right), and US National Security Advisor Jake Sullivan. (Flash90, AP)

Israel's National Security Adviser Meir Ben-Shabbat pushed back when his US counterpart told him on Sunday that Washington was concerned over violent clashes between security forces and Palestinians in Jerusalem.

According to media reports, Ben-Shabbat told US National Security Adviser Jake Sullivan during a phone call that international intervention in the events, which have seen daily rioting in the Old City and other locations in the capital, is only rewarding those who are inciting the unrest.

Iron Dome anti-missile system fires interception missiles as rockets are launched from Gaza towards Israel, in the city of Ashkelon, Israel, February 23, 2020 (photo credit: REUTERS/AMIR COHEN)

Rocket sirens sounded in central Israel and Jerusalem on Monday evening as thousands of Israelis were parading through downtown to celebrate Jerusalem Day. Hamas had threatened Israel earlier in the day that it would launch the rockets due to the ongoing clashes in Jerusalem.

Earlier on Monday, the IDF sent reinforcements, closed roads and postponed its largest drill in its history following the current tensions in Jerusalem and the Gaza Strip. Additionally, Ashkelon and Kiryat Melachi reportedly decided to open bomb shelters, despite no official order from Home Front Command to do so.

Palestinian protesters hurl stones at Israeli security forces amid clashes in Jerusalem's Old City on May 8, 2021. (EMMANUEL DUNAND / AFP)

To get a sense of the unparalleled potency of the city of Jerusalem you would have only needed to look at Latrun Junction on Saturday afternoon to watch dozens of young Muslim men and women, carrying prayer rugs, marching off in the direction of the Temple Mount after police kicked them off buses heading toward the capital for fear they would take part in violent protests at the holy site.

These pilgrims, mostly from Arab towns in northern Israel, made it to the Old City for evening prayers after hiking more than 30 kilometers (19 miles). 

For weeks, the raw emotional, religious and nationalistic power of Jerusalem has been out of control, driven by a deadly convergence of interconnected and disparate events, all taking place during the Muslim holy month of Ramadan, which often sees heightened tensions.

A massive fire broke out in Iran's southwestern city of Bushehr. (Screengrab: Twitter)

A massive fire broke out in Iran's southwestern city of Bushehr near the Islamic Republic's only functioning nuclear power plant late on Friday night, the semi-official Fars News
Agency reported on Saturday.

Dozens of people in Bushehr were quick to upload footage of the fire to social media as bystanders moved away from the flames.

The cause of the fire is still unknown, according to Iranian media reports.

Israel Police clashes with rioters outside of al-Aqsa Mosque on the Temple Mount (photo credit: JAMAL AWAD/FLASH90)

Palestinian prayer-goers were spotted walking up to Jerusalem on foot on Saturday afternoon as Israel Police stopped one of a long line of buses heading into Jerusalem just ahead of Laylat al-Qadr, just one day after violent clashes erupted on the Temple Mount.

The row of buses, a dozen spotted at least, was heading to Jerusalem, bringing Muslim people to pray at al-Aqsa mosque.

However, the buses were left standing in place as police conducted check-ups, so passengers embarked on foot. According to Israeli media, one specific bus was stopped for investigation of the passengers, leaving the entire road blocked. Following the investigations, police opened the highway for travelers to Jerusalem.

Arab Israelis block traffic on Route 1 after the buses they were traveling on were stopped en route to Jerusalem, amid rising violence in the city, on May 8, 2021. (Screen capture)

The traffic jam on Route 1 is begining to ease as police remove roadblocks.

Arab Israelis blocked the road after the buses they were traveling on to Jerusalem were stopped by police, who allege some passengers were planning to riot on the Temple Mount.

Arab politicians in left-wing Zionist parties slam police after officers stopped buses of Arab Israelis headed to the Temple Mount in Jerusalem's Old City, where the police say some passengers were planning to riot.

"At this moment racist selection is taking place at the entrance to Jerusalem. Jews enter, Arabs are stopped," Meretz member Issawi Freij writes on Twitter. "I call on the police to get a grip, open the checkpoints and allow arrival to Al-Aqsa."

 

A ransomware attack caused a major East Coast fuel pipeline operator to shut down its entire network on Friday, according to two U.S. officials familiar with the matter.

The attack on top U.S. operator Colonial Pipeline appears to have been carried out by an Eastern European based criminal gang—DarkSide, and federal officials and the private security firm Mandiant are still investigating the matter, said one official and another person familiar with the matter. 

Colonial Pipeline said in a statement on Friday that it had temporarily shut down all its pipeline operations after being hit by a cyber attack. It said it had notified law enforcement and other federal agencies.

US SECRETARY OF STATE Antony Blinken testifies before the US House Committee on Foreign Affairs in Washington earlier this month. (photo credit: KEN CEDENO/REUTERS)

While big gaps remain between Washington and Tehran, there could be an agreement within weeks for both to resume compliance with the 2015 Iran nuclear deal if Iranian authorities decide to do so, a senior US State Department official said on Thursday.

"Is it possible that we'll see a mutual return to compliance in the next few weeks, or an understanding of a mutual compliance? It's possible yes," the official told reporters on condition of anonymity during a telephone briefing. "Is it likely? Only time will tell, because as I said, this is ultimately a matter of a political decision that needs to be made in Iran." 

US officials will return to Vienna for a fourth round of indirect talks with Iran on how to resume compliance with the deal.

All parties to the original deal – Iran, Britain, China, France, Germany, Russia and the United States – have joined the Vienna talks, with chiefly European diplomats shuttling between the US and Iranian delegations

Netanyahu in Har Homa - Yonatan Sindel/Flash 90

The governments of France, Germany, Italy, Spain, and Britain on Thursday issued a statement condemning Israel for approving construction in the Har Homa neighborhood of Jerusalem.

"We urge the Government of Israel to reverse its decision to advance the construction of 540 settlement units in the Har Homa E area of the occupied West Bank, and to cease its policy of settlement expansion across the Occupied Palestinian Territories. Settlements are illegal under international law, and threaten prospects for a peaceful resolution to the Israeli-Palestinian conflict," the European countries said in the joint statement.

Getty Images

The Biden administration is considering granting Iran significant economic sanctions relief, according to U.S. and Iranian officials, confirming that Iran is making headway in its demand that America unwind many of its most crippling measures.

Negotiations with Iran in Vienna are centered around the scope and scale of sanctions relief, a State Department spokesman told the Washington Free Beacon, confirming similar comments issued this week by Iranian officials. Iran is pushing the Biden administration to nix nearly all of the sanctions applied by the former Trump administration, including those targeting the country's nuclear program, terrorism operations, banks, and oil trade. The Biden administration says it is willing to lift all sanctions necessary for America to make a full return to the original nuclear accord, known as the Joint Comprehensive Plan of Action (JCPOA), which provided Iran with billions in cash assets.

"The United States would be prepared to lift the sanctions necessary for our JCPOA compliance only if Iran is prepared to return its nuclear program to its JCPOA status, including with respect to the level and scale of its uranium enrichment activities," a State Department spokesman told the Free Beacon. Iran is violating the JCPOA by enriching uranium, the primary fuel in a nuclear weapon, to levels far exceeding restrictions written into the original accord.

 

AP Photo

Florida Gov. Ron DeSantis signed a voting bill in the state into law on Thursday morning, making his state the latest GOP-leaning state to enact voting changes after the 2020 presidential election.

DeSantis, a Republican, said live on "Fox & Friends" that the new law would continue to keep things like mail voting accessible while also protecting election integrity.

"I have what we think is the strongest election integrity measures in the country," DeSantis said. "We're making sure we're enforcing voter ID… We're also banning ballot harvesting. We're not gonna let political operatives go and get satchels of votes to dump them in some drop box."

llustrative: In this photo released by the Syrian official news agency SANA, shows missiles flying into the sky near international airport, in Damascus, Syria on Jan. 21, 2019. (SANA via AP)

The IDF reportedly bombed targets in Syria after midnight on Thursday in what would be the second such strike in less than 24 hours.

State media SANA reported that Israeli helicopters bombed the Quneitra border town in the Syrian Golan Heights, claiming that no injuries or damages were incurred. 

The IDF declined to comment on the reported strikes, in accordance with its policy to neither confirm nor deny its operations in Syria, save for those in retaliation for an attack from the country.

The inside of reactor at the Bushehr nuclear power plant in southern Iran | File photo: AFP

The United States is keen to return to the 2015 nuclear deal with Iran and is likely to do so even though the Islamic Republic is playing hard to get. (This assumes that Ayatollah Ali Khameini indeed wants to renew the accord, to obtain sanctions relief). 

The Biden administration's declared intention of reaching a "better and longer-lasting" follow-on agreement with Iran − focused on more effective inspections, Iran's regional mischief and ballistic missiles − will be null and void if Iranian demands for full sanctions relief are met. Such a concession would leave the US without any real leverage on Iran.

The regime will certainly attempt to obtain an American commitment to preventing Israeli attacks against it in line with the Western commitment in the 2015 accord not to sabotage Iran's nuclear facilities. Thus far, Washington has refrained from publicly criticizing Israel for its alleged attacks on Iranian targets. But if Washington agrees with Iran on a return to the Joint Comprehensive Plan of Action, Israel will be put in a difficult position.

President Reuven Rivlin (R) meets Yesh Atid party leader Yair Lapid at the President's Residence in Jerusalem, May 5, 2021. (Haim Zach/GPO)

Gideon Sa'ar's New Hope party said Wednesday that it would tell President Reuven Rivlin that it recommends that Yesh Atid party leader Yair Lapid form the next government, greatly increasing the opposition chief's chances of being handed the mandate after Prime Minister Benjamin Netanyahu failed to muster a majority coalition in his allocated time.

In the previous round of consultations with Rivlin last month, Sa'ar's six-member party didn't back anyone as premier. That has now boosted Lapid's bloc of backers from 45 to 51, including Yesh Atid, Blue and White, Labor, Meretz and Yisrael Beytenu. 

All those parties backed Lapid as prime minister when they met Rivlin for consultations aimed at deciding whom to task with forming a new government, a day after Netanyahu announced that he had failed.

The 'Grand Hotel Wien' where closed-door nuclear talks with Iran were taking place in Vienna, Austria, April 27, 2021. (Lisa Leutner/AP)

WASHINGTON (AP) — A flurry of diplomatic contacts and reports of major progress suggest that indirect talks between the US and Iran may be nearing an agreement. That's despite efforts by US officials to play down chances of an imminent deal that would bring Washington and Tehran back into compliance with the 2015 nuclear deal.

With the negotiations in Vienna on hiatus, the US and Britain on Monday denied Iranian reports that any agreement was at hand with Iran for a swap of American and British prisoners. Such an exchange could be a confidence-building measure to revive the nuclear deal.

In this Jan. 6, 2020, file photo, Chinese President Xi Jinping stands during a welcome ceremony for Kiribati's President Taneti Maamau at the Great Hall of the People in Beijing. (AP Photo/Mark Schiefelbein, File)

Chinese President and Communist Party General-Secretary Xi Jinping continues to consolidate power and has reached new status, adopting the title "helmsman," a descriptor not used since Mao Zedong and denoting ultimate authority, according to U.S. intelligence officials.

Army Lt. Gen. Scott D. Berrier, director of the Defense Intelligence Agency, said Mr. Xi's increased power will fuel the Chinese military's drive to create forces more powerful than those of the United States in the coming years.

"I think Xi is firmly in control of the party, of the military and every aspect of Chinese society," Gen. Berrier told the Senate Armed Services Committee in testimony late last week.
---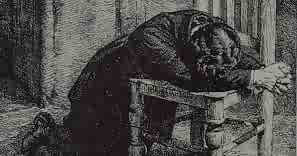 "The men who have done the most for God in this world have been early on their knees. He who fritters away the early morning, its opportunity and freshness, in other pursuits than seeking God will make poor headway seeking Him the rest of the day. If God is not first in our thoughts and efforts in the morning, He will be in the last place the remainder of the day." 
― E.M. Bounds