Top News

Iranian President Rouhani dedicates the final phase of a new oil refinery in the city of Bandar Abbas. February 18, 2019. (Rouhani Official website photo)

Iran's president on Monday described the US sanctions imposed on Iran as an "economic war," which he characterized as "more difficult than military war."

Hassan Rouhani spoke at the inauguration of the third and final phase of the sprawling Persian Gulf Star refinery built in the Iranian port city of Bandar Abbas.

Construction of the facility began in 2006, the same year the United Nations voted to impose strict trade and economic sanctions on Iran for failing to comply with previous UN resolutions and international regulations on its nuclear enrichment program.

Jordan's King Abdullah meets Palestinian president Mahmoud Abbas at the Royal Palace in Amman, Jordan March 12, 2018. . (photo credit: REUTERS/MOHAMMAD ABU GHOSH/POOL)

The Palestinians and the Jordanians have set up a joint council for the administration of the Temple Mount and other Muslim holy sites in Jerusalem in an effort to preemptively torpedo the advancement of US President Donald Trump's regional peace plan. 

 

Yoni Ben-Menachem, a veteran Arab affairs and diplomatic commentator for Israel radio and television and a senior Middle East analyst for the Jerusalem Center for Public Affairs, revealed this information to Israel Hayom in an exclusive report.

 

Ben-Menachem told the Hebrew daily that the move constitutes "a violation of the Oslo agreement and seriously harms Israeli sovereignty in Jerusalem."

 

Prime Minister Benjamin Netanyahu (right) greets Omani Foreign Minister Yusuf bin Alawi bin Abdullah at the sidelines of a regional conference on the Middle East in Warsaw, February 13, 2018. (Amos Ben Gershom/GPO)

Foreign Minister of Oman Yosef ben Alawi said today that Israel-Oman relations cannot be normalized without an Israeli-Palestinian peace process, according to a report in Israel's Walla! news.

"The establishment of a sovereign Palestinian state is a condition for normalization with Israel," he said

German Chancellor Angela Merkel (R) and US Vice President Mike Pence shake hands at a photo call during the 55th Munich Security Conference on February 16, 2019. (Sven Hoppe / dpa / AFP)

MUNICH, Germany (AFP) — The United States and European powers voiced sharply differing views on issues from Mideast security to trade Saturday, laying bare a deep trans-Atlantic rift in the era of US President Donald Trump.

German Chancellor Angela Merkel and other European leaders at a three-day international security conference voiced dismay at a range of Trump decisions deemed hostile to America's NATO allies.

In one awkward moment at the Munich Security Conference Friday, US Vice President Mike Pence said he was bringing greetings from Trump, only to be met with stony silence from a room full of national leaders, ministers and generals.

Merkel said a looming new shot expected in a trade war — Washington readying to declare European car imports a "national security threat" — was "frightening."

Egypt's President Abdel Fattah el-Sissi at the 55th Munich Security Conference in Munich, southern Germany, on February 16, 2019 (Sven Hoppe / DPA / AFP)

Egyptian President Abdel Fattah el-Sissi said Saturday he believes the failure to achieve a just solution to the Israeli-Palestinian conflict is the main source of instability in the Middle East.

Speaking at the Munich Security Conference, Sissi added that Egypt supports international efforts to end the conflict based on the two-state solution and in accordance with the pre-1967 borders, as well as a Palestinian capital in East Jerusalem, Haaretz reported.

Egypt's president also called on Western countries to boost efforts at tackling extremist ideology in online media and mosques.

Sissi said countries must "tackle websites that are inciting hatred and spreading extremist and terrorist narratives among communities in the Islamic world and in the West."

President Trump said Friday he is declaring a national emergency on the southern border, tapping into executive powers in a bid to divert billions toward construction of a wall even as he plans to sign a funding package that includes just $1.4 billion for border security.

"We're going to confront the national security crisis on our southern border … one way or the other, we have to do it," Trump said in the Rose Garden.

The move is expected to face a swift and forceful legal challenge that could stall the attempt in the courts for the near future. But the declaration and other money-moving plans allow Trump to continue to fight for border wall construction while also averting another partial government shutdown -- which would have been triggered at midnight absent the new funding package.

US Vice President Mike Pence gives a speech during the conference on peace and security in the Middle East in Warsaw, on February 14, 2019. (photo credit: JANEK SKARZYNSKI / AFP)

US Vice President Mike Pence accused Washington's European allies of trying to break US sanctions against Tehran and called on them to withdraw from the Iran nuclear deal, during the Warsaw ministerial conference on Thursday.

"Sadly, some of our leading European partners have not been nearly as cooperative. In fact, they have led the effort to create mechanisms to break up our sanctions," Pence said.

The US withdrew from the international accord last May. The other signatories, Iran, the European Union, Germany, France, Russia, the United Kingdom and China, remain in the deal.

Pence accused the EU of setting up a scheme with Iran "to break American sanctions against Iran's murderous revolutionary regime."

"It is an ill-advised step that will only strengthen Iran, weaken the EU and create still more distance between Europe and the United States," he said.
 

Israeli Prime Minister Benjamin Netanyahu, center, arrives for a session at the conference on Peace and Security in the Middle East in Warsaw, Poland, Thursday, Feb. 14, 2019. (AP Photo/Czarek Sokolowski)

WARSAW, Poland — Four Arab foreign ministers who spoke at the Warsaw Middle East summit affirmed Israel's right to defend itself against Iranian aggression, Prime Minister Benjamin Netanyahu said Thursday.

Speaking to reporters shortly after he left the event, most of which was closed to the press, the prime minister hailed the very fact that 10 Arab foreign ministers agreed to share a conference stage with an Israeli leader as the "breaking of a taboo."

"Four out of five Arab foreign ministers who addressed the conference [on Thursday] spoke strongly and clearly against Iran, saying exactly what I've been saying for years," Netanyahu said. "They were as clear as possible about the issue, and Israel's right to defend itself against Iranian aggression."

File photo: IDF strike near Damascus in January (Photo: EPA)

Analysis: Israel had better pay attention to the emerging reality on its Syria border in the Golan Heights, where the Lebanese terror group is attempting to get a foothold; the Iranian-backed organization is up to its neck in problems at home and finds the Syrian frontier to be a more comfortable location from which to take on the Jewish state.

While Hamas attempts to incrementally turn up the heat in the riots among Israel's Gaza border, the "Palestinian night squads" have resumed their evening protests along the security fence, disrupting the Israel Defense Forces' routine activity. But Israel had better pay attention to the emerging reality on its Syria border in the Golan Heights where Hezbollah has been attempting to tighten its grip exactly as it did four years ago.

According to Syrian reports, IDF tanks on Monday evening fired artillery rounds at "a demolished hospital" in Syria's southern Quneitra province near the border with Israel, causing material damage. It was also reported that Israel hit a military observation post in the border village of Jabta Elhashab. Some reports say the post belonged to "local activists," but it more likely belonged to Hezbollah, which is trying to regain its hold in the Syrian Golan Heights. 

This handout photo provided by Iran's Revolutionary Guard Corps (IRGC) official website via SEPAH News on February 7, 2019 shows the new "Dezful" missile during its inauguration ceremony at an undisclosed location. (photo credit: SEPAH NEWS/IRAN'S REVOLUTIONARY GUARDS WEBSITE/AFP)

Iran is capable of producing a nuclear weapon within two years, if it steps up work on its nuclear program and violates the 2015 deal with the West, according to a recent Israeli intelligence assessment.

The assessment was released as the controversial US-led summit against Iran opened in Warsaw, where Israel is expected to pressure the European Union against trying to prop up the Joint Comprehensive Plan of Action following the American withdrawal last May.

In the Polish capital, Prime Minister Benjamin Netanyahu spoke openly about the possibility of war with Iran, and the possibility of a new alliance of Arab states with Israel, in the event of such hostilities.

"I am going to a meeting with 60 foreign ministers and envoys of countries from around the world against Iran," Netanyahu said next to an outdoor skating rink in a short video clip his staff filmed for his Facebook page.

"What is important about this meeting – and this meeting is not in secret, because there are many of those – is that this is an open meeting with representatives of leading Arab countries, that are sitting down together with Israel in order to advance the common interest of war with Iran," he said.

Israeli troops take part in an exercise on the Golan Heights in August 2018. (Israel Defense Forces)

Israel's campaign of airstrikes in Syria has driven Iran to change tack in the country, moving the bulk of its troops and bases away from the Israeli border and toward what it sees as a safer location closer to Iraq, according to Military Intelligence assessments released Wednesday.

At the same time, the report said Iran appears to be adopting a more aggressive stance toward Israel, as evident by its launch of a missile into the northern Golan Heights last month, in response to a reported strike by the Israel Defense Forces. While most troops are being moved away, some pro-Iranian forces remain on the border with Israel and have established observation posts from which they can monitor Israeli military activities.

The intelligence report said Iran's inclination to retaliate against Israeli airstrikes appears to be buoyed by the Syrian military's recent acquisition of advanced Russian S-300 air defense batteries. The IDF does not believe Syrian troops have yet been fully trained to operate the powerful anti-aircraft system, but the military is prepared to destroy it the first time an S-300 battery fires at Israeli aircraft — despite the potential diplomatic blowback from Moscow, which gave Damascus the system.
---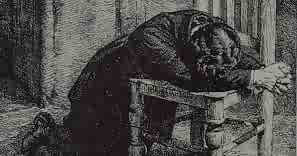 "The men who have done the most for God in this world have been early on their knees. He who fritters away the early morning, its opportunity and freshness, in other pursuits than seeking God will make poor headway seeking Him the rest of the day. If God is not first in our thoughts and efforts in the morning, He will be in the last place the remainder of the day." 
― E.M. Bounds