Top News

Doha, Qatar - iStock photo

Qatar has no objection to normalizing ties with Israel if "the conditions are proper" and there is a commitment to a two-state solution between Israel and Palestinian Arabs, Qatar's ambassador to Washington Sheikh Meshal Bin Hamad Al-Thani told Voice of America radio.

"Qatar is part of the Arab Peace Initiative. We believe in a two-state solution for the Palestinians and in securing Israel's borders, and if these conditions are fulfilled, then we don't see any reason for Qatar to not normalize relations with Israel," said Al-Thani.

The US is reinforcing its 500-troop contingent in northern Syria with six Bradley fighting vehicles, 100 troops, fighter jets, Apache helicopter gunship patrols, and Sentinel radars to track Russian helicopters, after several run-ins with Russian forces. In one incident, a Russian armored vehicle rammed a US ground patrol and injured 7 American soldiers.

For a while, US and Russian forces parked in this small flashpoint area up against the Turkish and Iraqi borders managed to steer clear of each other. In recent weeks, tensions spiraled when the Russians started pushing more aggressively to expand their turf in these regions, which are largely controlled by the Kurdish-led Syrian Democratic Forces backed by the United States. Russian officers were reported offering "protection" to local Kurdish villagers in the "security zone" which hosts US forces. Most were rebuffed. Last week, Syrian opposition sources reported the arrival of additional Russian weaponry and logistical equipment to the northern Qamishli airport.

US President Donald Trump and first lady Melania Trump arrive on South Lawn of the White House on the fourth day of the Republican National Convention on August 27, 2020, in Washington. (AP/Evan Vucci)

US President Donald Trump lauded his administration's brokering of normalization agreements between Israel, the United Arab Emirates and Bahrain in a Rosh Hashanah message to US Jews ahead of the holiday which begins on Friday evening.

"This year's High Holy Days come with a sense of optimism for the people of Israel, as my Administration continues to make great strides in securing a more stable, prosperous and peaceful Middle East region," the US president said in a statement.

"The First Lady and I wish our Jewish brothers and sisters Shana Tova and hope the millions observing this sacred day in America and around the world have a blessed start to the High Holy Days," the statement adds.

"As the High Holy Days begin, this momentous milestone in geopolitical relations is a reminder that we can create a coalition of nations that have shared goals of eliminating extremism and promoting security and prosperity, while also respecting religious freedom and building a more hopeful tomorrow for future generations."

The president's campaign also released a 30-second ad on Friday highlighting the peace agreement. "They said it couldn't be done, but President Trump did it… [He] brought once bitter enemies Israel, Bahrain and the UAE together to make peace," the narrator can be heard saying. While Israel had not had formal relations with Bahrain and UAE, they never were at war with them either.

Border Police officers patrol at the Mahane Yehuda Market in Jerusalem on September 18, 2020, on the eve of the Jewish New Year (Yonatan Sindel/Flash90)

Israel's new national coronavirus lockdown, the country's second this year, entered into effect Friday at 2 p.m., marking the first time in the world an advanced country has imposed a repeat closure to curb the pandemic.

The three-week shutdown, requiring the closure of many businesses and setting strict limits on movement and public gatherings, starts just hours before Rosh Hashana, the Jewish New Year, and will extend through other key religious holidays, including Yom Kippur and Sukkot.

U.S. Secretary of State Mike Pompeo speaks to reporters following a meeting with members of the U.N. Security Council about Iran's alleged non-compliance with a nuclear deal and calling for the restoration of sanctions against Iran as U.S. Ambassador to the United Nations Kelly Craft listens at U.N. (photo credit: REUTERS/MIKE SEGAR/POOL)

The Trump administration is set to clash with the United Nations Security Council this weekend over its drive to snap back sanctions on Iran. The US wants to ensure that an arms embargo against Tehran remains in place past its October 18 expiration date.

"UN sanctions on Iran will come back into place this weekend at 8:00 p.m. Eastern Time on Saturday," US special envoy on Iran Elliott Abrams told reporters on Wednesday.

Last month, the US triggered a mechanism by which Security Council sanctions against Iran would snap back to where they were in 2015, when they were removed under Resolution 2231 as part of the Iran deal, known as the Joint Comprehensive Plan of Action, or JCPOA.

Smoke and Hurricane Clouds: NASA's Aqua satellite captured the true-color image on Sept. 15, 2020. (Credit: NASA Worldview, Earth Observing System Data and Information System.)

Hurricanes and wildfires across the U.S. have been revealed in an image captured by NASA's Aqua satellite.

The satellite captured the true-color image on Sept. 15, according to the space agency, which noted "the fires in the West, the smoke from those fires drifting over the country, several hurricanes converging from different angles, and Hurricane Sally making landfall."

Sally sloshed ashore Wednesday morning on the Gulf Coast as a Category 2 hurricane. It has since weakened to a tropical depression but is moving across the South, dumping rain. The hurricane has caused at least two deaths.

Wildfires devastating the western U.S. can also be clearly seen in the satellite image.

Prime Minister Benjamin Netanyahu gives a televised statement at his official residence in Jerusalem on September 17, 2020. (Screen capture: YouTube)

The citizens of Israel will enter the New Year in lockdown, after the government and the parliament on Thursday approved a closure that will last at least two weeks. The nation-wide lockdown begins at 2 p.m. on Friday.

"We find ourselves before the second closure since the start of the global coronavirus pandemic," Prime Minister Benjamin Netanyahu said Thursday during a television address. "We have determined that one of the criteria for new restrictions would be a red flag from the health system - and it was waved last week," Netanyahu said.

"So, we are imposing the closure that will begin tomorrow. We are making every effort to balance health and economic needs."

Downtown Pensacola - AP Photo

PENSACOLA, Fla. (AP) — Hurricane Sally lumbered ashore near the Florida-Alabama line Wednesday with 105 mph (165 kph) winds and rain measured in feet, not inches, swamping homes and trapping people in high water as it pushed inland for what could be a slow and disastrous drenching across the Deep South.

Moving at an agonizing 3 mph, or about as fast as a person can walk, the storm made landfall at 4:45 a.m. close to Gulf Shores, Alabama, about 30 miles from Pensacola. It accelerated to a light jog as it battered the Pensacola and Mobile, Alabama, metropolitan areas encompassing nearly 1 million people.

From William Koenig:  As the Abraham Accords agreement (click here), was being signed at the White House, which states the Arab and Jewish peoples are descendants of a common ancestor, Abraham, it appears the God of Israel may have emphasized through Hurricane Sally (biblical name Saray/Sarah) that the Land of Israel is for Abraham, Isaac and Jacob's descendants not Ishmael's. 

Abraham Accords text: click here

sraeli Prime Minister Benjamin Netanyahu, US President Donald Trump, Bahrain Foreign Minister Abdullatif al-Zayani, and UAE Foreign Minister Abdullah bin Zayed Al-Nahyan wave from the Truman Balcony at the White House after they participated in the signing of the Abraham Accords, where the countries of Bahrain and the United Arab Emirates recognize Israel, in Washington, DC, September 15, 2020. (SAUL LOEB / AFP)

Tuesday's historic White House ceremony was the culmination of a rare diplomatic success story. Just one month after the shock announcement that the United Arab Emirates and Israel had agreed to normalize relations and establish diplomatic ties, here they were on the White House lawn signing the deal.

And with Bahrain, another Arab Gulf country had joined the Israel-Arab renaissance, brokered by US President Donald Trump and his administration. 

"After decades of division and conflict, we mark the dawn of a new Middle East," said Trump.

"This day is a pivot of history. It heralds a new dawn of peace," echoed Prime Minister Benjamin Netanyahu.

"We are witnessing today a new trend that will create a better path for the Middle East," UAE Foreign Minister Abdullah bin Zayed agreed.

United Arab Emirates Foreign Minister Abdullah bin Zayed al-Nahyan smiles at Israel's Prime Minister Benjamin Netanyahu after completing his address at the Abraham Accords ceremony, September 15, 2020 (White House screenshot)

President Donald Trump speaks during the Abraham Accords signing ceremony on the South Lawn of the White House, Tuesday, Sept. 15, 2020, in Washington, as Israeli Prime Minister Benjamin Netanyahu, United Arab Emirates Foreign Minister Abdullah bin Zayed al-Nahyan and Bahrain Foreign Minister Khalid bin Ahmed Al Khalifa, look on.

With Israel set to sign a peace treaty with the UAE and a "declaration of peace" with Bahrain at the White House Tuesday, a report by Bloomberg claims that the treaty between Israel and the UAE will be implemented incrementally, over three phases, according to sources briefed on the details of the agreement.

According to the report, the two countries will not exchange ambassadors immediately, but will begin with economic cooperation, followed by security and intel cooperation, and in the final stage, full diplomatic relations.

The deal was constructed in such a way at the request of the UAE, which sought to ensure both that Israel does not apply sovereignty over parts of Judea and Samaria in the near future, and to keep pressure on the US to complete the planned sale of F-35 stealth fighters, which Israel has objected to.

Sally continues to slow down as it nears the Gulf Coast, with present movement at 2 mph toward the west-northwest, according to the National Hurricane Center. Maximum sustained winds are 85 mph, which is Category 1 hurricane strength. Forecasters expect Sally to make landfall as a Category 1 hurricane Wednesday morning near the Mississippi and Alabama border.
---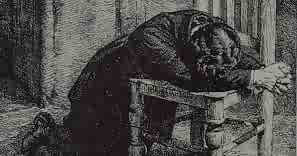 "The men who have done the most for God in this world have been early on their knees. He who fritters away the early morning, its opportunity and freshness, in other pursuits than seeking God will make poor headway seeking Him the rest of the day. If God is not first in our thoughts and efforts in the morning, He will be in the last place the remainder of the day." 
― E.M. Bounds