Top News

The Lockheed Martin F35 fighter jet plane, also known as the Adir, in a test flight. (photo credit: LOCKHEED MARTIN AERONAUTICS/ LIZ LUTZ)

Four airstrikes against Iranian-backed Shi'ite militia bases in Iraq in the last month represent a new front that appears to be developing against these groups, however they remain shrouded in mystery. On Tuesday, an explosion destroyed munition storage near Balad Air base in Iraq. 

Israel's Channel 12 reported on the explosion. It is now clear that it could be a new front line, the report noted. The mysterious airstrikes have targeted storage of rockets and is aimed at groups backed by Iran. The first strikes hit Camp Ashraf and Amerli and the third struck Camp Falcon near Baghdad. The first two areas were not far from the Iranian border. These are sensitive areas and are associated with areas that militias seek to store their weapons, many of them stockpiled during the war on ISIS. However, it is not clear how the strikes were carried out; some media and locals have reported drones and others suggested it could be the F-35.

There has been complete silence in Israel regarding the air strikes, however, Prime Minister Benjamin Netanyahu was reportedly asked about them in Ukraine. Israel has warned in the past about Iranian entrenchment in Syria. Netanyahu said in July that the F-35 can reach Iran. Sumer News in Iraq has reported in Arabic that Netanyahu hinted Israel was behind the strikes. Al-Ain news reported that the base was linked to Ktaib Hezbollah, one of the militias in Iraq closely linked to Iran's Islamic Revolutionary Guard Corps.

Israeli and American special forces simulate taking over a merchant ship carrying contraband the Mediterranean Sea as part of a large naval exercise Nobel Rose in August 2019. (Israel Defense Forces)

Israeli and American naval special forces completed a large-scale exercise in the Mediterranean Sea last week simulating the takeover of a merchant ship carrying illegal weapons and contraband, as Iran and a US-led coalition square off on shipping routes in the nearby Persian Gulf.

The Israeli military said the exercise, Noble Rose 2019, was not in direct response to these tensions.

Israel's elite naval commando unit, known in Hebrew as Shayetet 13, participated in the drill alongside US Special Forces. An Israel Defense Forces spokesperson refused to comment on the precise number of troops that took part in the exercise, but said it was "larger than what we've done before."

Eight major record-setting catastrophes that occurred during the GHW Bush, Clinton, GW Bush, Obama and Trump presidencies.

The 'God of Israel' will not allow an Arab State in Judea and Samaria.

Supporters of the Hezbollah terror group wave the group's flag during a commemoration marking the 13th anniversary of the end of the 2006 war with Israel in the southern Lebanese town of Bint Jbeil on August 16, 2019. (Mahmoud ZAYYAT / AFP)

Prime Minister Benjamin Netanyahu dismissed boasts by Hezbollah chief Hassan Nasrallah of the terror group's military strength and ability to defeat Israeli troops Saturday.

In a televised speech Friday marking the anniversary of a 2006 war between Hezbollah and Israel, Nasrallah claimed that the conflict had helped his groups develop "a military system to defend our villages, towns and cities."

"If [Israel] enters southern Lebanon… you will see a live broadcast of the destruction of Israeli brigades," he warned.

(Bloomberg) -- Yemeni rebels attacked oil and gas facilities at the Shaybah field in southeast Saudi Arabia, but failed to disrupt production.

Saudi Arabian Oil Co., or Aramco as the company is known, extinguished a small fire at a natural gas liquids plant at Shaybah on Saturday morning, it said in a statement. There were no casualties and oil operations were not interrupted by the incident.

"We will provide further details as they become available," the company said.

Yemen's Houthi rebel leader Abdul Malik al-Houthi claimed the drone attack in a televised speech. He said the strike was meant to deliver an "important message" to the Saudi-led coalition which has been waging war to unseat the Iran-backed Houthi rebels since they overran the capital about four years ago. The attack is "a joint strike against Saudi Arabia and the United Arab Emirates," according to a tweet published by Houthi-owned al-Masirah TV.

North Korean leader Kim Jong Un reacts to the test firing of a new weapon - Sky News

North Korean leader Kim Jong Un has expressed "great satisfaction" over the "amazing success" of his country's missile programme after another test on Friday, according to state run media.

The North Korean leader was seen in a newly released photo smiling as several apparently senior military officers stand around him laughing, clapping and pointing at a screen.

On the same day, another photo was released showing the apparent test firing of a new missile - in the sixth round of launches since late July.

An internal security patrol member escorts women, reportedly wives of Islamic State fighters, in the al-Hol camp in al-Hasakeh governorate in northeastern Syria, on July 23, 2019. DELIL SOULEIMAN/AFP/Getty Images

ISIL has largely taken over control of a huge camp in northeast Syria, and there's no plan for what to do with the 70,000 people there (including more than 50,000 children). The United States and Europe must immediately address this urgent national security and humanitarian crisis, before a new caliphate is established while we watch.

After the fall of Raqqa and the coalition defeat of ISIL's strongholds, President Donald Trump announced that "100 percent" of the caliphate had been destroyed. But the tens of thousands of ISIL fighters and family members left over were herded into massive fenced internally displaced persons (IDP) camps with little aid, security or supervision. Separate from the IDP camps, which house mostly women and children, more than 2,000 ISIL fighters sit in a network of makeshift prisons. The entire system is managed by the Kurdish Syrian Democratic Forces (SDF), who are under-resourced, understaffed and allied with a United States that is eyeing the exits.

"The European response when it comes to ISIS fighters has been pathetic and dangerous," said Senator Lindsey Graham. "When it comes to al-Hol, the red lights are blinking. We ignore it at our own peril."

A Russian A-50 military aircraft flying last month near islands called Takeshima in Japan and Dokdo in South Korea, in a photo taken by Japan Air Self-Defence Force. PHOTO: HANDOUT/REUTERS

SEOUL—Chinese and Russian warplanes have increasingly nosed around and veered into South Korea's airspace, conducting close patrols that allow Beijing and Moscow to test the air defenses of the U.S. and its allies in the region.

The aerial campaigns come as Beijing vows to strengthen its military alliance with Moscow, heightening tensions across the Asia-Pacific region as the U.S. and China jockey for power there.

The Korean Peninsula is once again providing a convenient stage for military provocations, as it did during the Cold War.

The Chinese and Russian jets fly near the coastlines of South Korea, a key Washington ally that hosts the largest U.S. overseas military base as well as a U.S. missile-defense system that has drawn Beijing's ire. While many of the air maneuvers don't violate international law, according to Seoul's military, they challenge Washington's patience.

Israel's interior minister tore into U.S. Rep. Rashida Tlaib on Friday for abruptly canceling plans to visit family in the West Bank after the government granted permission for the trip in a bid to smooth over a diplomatic firestorm.

"Apparently her hate for Israel overcomes her love for her grandmother," Aryeh Deri tweeted.

The dueling statements from Tlaib and the Israeli government are poised to escalate a confrontation that briefly seemed to be ebbing Friday morning – when Deri granted Tlaib's request on humanitarian grounds to see her grandmother in the Israeli-occupied West Bank.

Rep. Ilhan Omar (D-MN) shares a fist bump with Rep. Rashida Tlaib (D-MI). (photo credit: REUTERS/JIM BOURG)

Deputy Foreign Minister Tzipi Hotovely confirmed that Israel will not allow the congresswomen from entering Israel, although an official comment from the government has not yet been published.

"Israel has decided," she said. "We will not allow the congresswomen to enter the country. We will not allow anyone who denies our right to exist in the world to enter the country. In principle, this is a very correct decision."Foreign Minister Israel Katz said that he supports the ban "due to their blatant support for the boycott of the State of Israel, terrorism against Israel and minimizing the Holocaust.

"Furthermore, the planned visit they have prepared is entirely aimed at provocation and incitement against the State of Israel, and not to study the State of Israel's activities," he said. "A self-respecting state does not allow those who undermine its existence to enter its borders and continue incitement."

Congresswomen Talib, Omar

President Trump on Thursday publicly pressured Israel to block Reps. Rashida Tlaib, D-Mich., and Ilhan Omar, D-Minn., from entering the country, amid reports that the government was poised to do so despite prior assurances they'd be allowed in.

"It would show great weakness if Israel allowed Rep. Omar and Rep.Tlaib to visit," Trump tweeted Thursday morning. "They hate Israel & all Jewish people, & there is nothing that can be said or done to change their minds. Minnesota and Michigan will have a hard time putting them back in office. They are a disgrace!"

The short video trailer emphasizes the biblical foundation of the Land of Israel and provides eight major record-setting catastrophes that occurred during the GHW Bush, Clinton, GW Bush, Obama and Trump presidencies.
---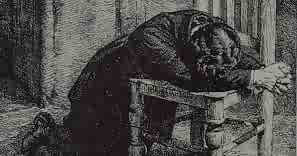 "The men who have done the most for God in this world have been early on their knees. He who fritters away the early morning, its opportunity and freshness, in other pursuits than seeking God will make poor headway seeking Him the rest of the day. If God is not first in our thoughts and efforts in the morning, He will be in the last place the remainder of the day." 
― E.M. Bounds