Top News

Prime Minister Binyamin Netanyahu met Wednesday with a delegation of senior French MPs in his office in Jerusalem.

Netanyahu turned to his guests and asked them to help outlaw the Hezbollah terrorist organization in their country.

"It is very important that France and the rest of Europe do exactly what Argentina did recently, and that is to declare Hezbollah a terrorist organization."

"It is the major terror organization in the Middle East and in the world, and it is operating terrorists on European soil. So the most important thing is to designate Hezbollah as a terrorist organization, and i think that should be done immediately," Netanyahu said.

US Rep Ilhan Omar speaks to support LGBTQ and allied high school students from across the state of Minnesota who marched to the State Capitol steps Thursday, March 21, 2019 in St. Paul, Minnesota. (AP/Jim Mone)

US Representative Ilhan Omar introduced a resolution on Tuesday aimed at pushing back against laws seeking to clamp down on boycotts of Israel.

The resolution, which does not explicitly mention Israel or the pro-Palestinian Boycott, Divestment and Sanctions movement, comes as Omar and several other progressive freshman Democrats have been thrown back into the spotlight, thanks to attacks on them by US President Donald Trump.

The resolution affirms the right of Americans to participate in boycotts as an expression of free speech under the First Amendment, citing boycott movements against Nazi Germany, the USSR and apartheid South Africa.

An oil tanker traveling through the tiny strip of water located in the mouth of the Persian Gulf stopped transmitting its location more than two days ago when it drifted into Iranian waters.

It is not clear what happened to the Panamanian-flagged oil tanker – which is based in the United Arab Emirates – on Saturday night as it traveled through the Strait of Hormuz, but its apparent disappearance has raised concerns amid heightened tensions between Iran and several Western nations.

The Riah, a 190-foot oil tanker, typically made trips from Dubai and Sharjah

on

the UAE's west coast before going through the strait and heading to Fujairah on the UAE's east coast.

 

 

European Union High Representative Federica Mogherini, right, and Prime Minister Benjamin Netanyahu address a media conference at the EU Council building in Brussels on Monday, December 11, 2017. (AP Photo/Virginia Mayo)

Prime Minister Benjamin Netanyahu said some countries will only wake up to the Iranian threat when nuclear missiles fall on European soil, as the European Union on Monday declared that recent Iranian violations of a nuclear deal are not significant enough to reimpose sanctions.

Netanyahu urged the EU to act immediately against Iran, and in a video posted on his social media invoked the memory of Britain's failed attempt to appease Nazi Germany on the eve of World War II.

"The response by the European Union to the Iranian violations [of the nuclear deal] reminds me of the European appeasement of the 1930s," Netanyahu said in the Hebrew-language clip. "Also then, there was someone who buried his head in the sand and didn't see the approaching danger."

Barry may be inland and slowly weakening, but it remains dangerous.


 

Heavy rainfall is expected through Tuesday in the lower Mississippi Valley. 


 

Flash flooding is a significant danger in parts of Louisiana, Mississippi, Arkansas, Tennessee

and

southeast Missouri.


 

Power outages and tree damage from winds are likely in parts of Louisiana and Mississippi.


 

Barry made landfall midday Saturday along the northern Gulf Coast.
---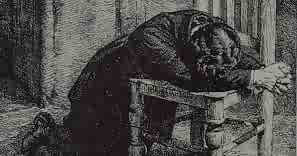 "The men who have done the most for God in this world have been early on their knees. He who fritters away the early morning, its opportunity and freshness, in other pursuits than seeking God will make poor headway seeking Him the rest of the day. If God is not first in our thoughts and efforts in the morning, He will be in the last place the remainder of the day." 
― E.M. Bounds