Top News

MOSCOW, Feb 20 (Reuters) - Russia will respond to any U.S. deployment of short or intermediate-range nuclear weapons in Europe by targeting not only the countries where they are stationed, but the United States itself, President Vladimir Putin said on Wednesday.

In his toughest remarks yet on a potential new arms race, Putin said Russia was not seeking confrontation and would not take the first step to deploy missiles in response to Washington's decision this month to quit a landmark Cold War-era arms control treaty.

But he said that Russia's reaction to any deployment would be resolute and that U.S. policy-makers, some of whom he said were obsessed with U.S. exceptionalism, should calculate the risks before taking any steps.

"It's their right to think how they want. But can they count? I'm sure they can. Let them count the speed and the range of the weapons systems we are developing," Putin told Russia's political elite to strong applause.

"Russia will be forced to create and deploy types of weapons which can be used not only in respect of those territories from which the direct threat to us originates, but also in respect of those territories where the centres of decision-making are located," he said.

 

Iranian Foreign Minister Mohammad Javad Zarif, left, and his Chinese counterpart, Wang Yi, shake hands during their meeting at the Diaoyutai State Guesthouse in Beijing, February 19, 2019. (How Hwee Young/Pool Photo via AP)

BEIJING (AP) — The Iranian foreign minister's passionate defense of Iran's interests at the Munich Security Conference has made him "a famous person" in China, his Chinese counterpart told him Tuesday, as the sides met amid efforts to preserve the 2015 nuclear deal with Tehran.

Foreign Minister Mohammad Javad Zarif is leading an Iranian delegation to Beijing that includes parliamentary speaker Ali Larijani and the ministers of finance and petroleum, as well as the CEO of the country's central bank.

Germany, Britain, France, China, Russia and the European Union have been trying to preserve the 2015 deal meant to keep Iran from obtaining a nuclear weapon in exchange for sanctions relief after the unilateral withdrawal of the United States last year.

"Yesterday evening I saw on TV how you defended the rights of Iran loud and clear at the Munich Security Conference," Chinese Foreign Minister Wang Yi told Zarif. "I think an audience of hundreds of millions of Chinese also watched what you said and you are a famous person now."

Iranian President Rouhani dedicates the final phase of a new oil refinery in the city of Bandar Abbas. February 18, 2019. (Rouhani Official website photo)

Iran's president on Monday described the US sanctions imposed on Iran as an "economic war," which he characterized as "more difficult than military war."

Hassan Rouhani spoke at the inauguration of the third and final phase of the sprawling Persian Gulf Star refinery built in the Iranian port city of Bandar Abbas.

Construction of the facility began in 2006, the same year the United Nations voted to impose strict trade and economic sanctions on Iran for failing to comply with previous UN resolutions and international regulations on its nuclear enrichment program.

Jordan's King Abdullah meets Palestinian president Mahmoud Abbas at the Royal Palace in Amman, Jordan March 12, 2018. . (photo credit: REUTERS/MOHAMMAD ABU GHOSH/POOL)

The Palestinians and the Jordanians have set up a joint council for the administration of the Temple Mount and other Muslim holy sites in Jerusalem in an effort to preemptively torpedo the advancement of US President Donald Trump's regional peace plan. 

 

Yoni Ben-Menachem, a veteran Arab affairs and diplomatic commentator for Israel radio and television and a senior Middle East analyst for the Jerusalem Center for Public Affairs, revealed this information to Israel Hayom in an exclusive report.

 

Ben-Menachem told the Hebrew daily that the move constitutes "a violation of the Oslo agreement and seriously harms Israeli sovereignty in Jerusalem."

 

Prime Minister Benjamin Netanyahu (right) greets Omani Foreign Minister Yusuf bin Alawi bin Abdullah at the sidelines of a regional conference on the Middle East in Warsaw, February 13, 2018. (Amos Ben Gershom/GPO)

Foreign Minister of Oman Yosef ben Alawi said today that Israel-Oman relations cannot be normalized without an Israeli-Palestinian peace process, according to a report in Israel's Walla! news.

"The establishment of a sovereign Palestinian state is a condition for normalization with Israel," he said

German Chancellor Angela Merkel (R) and US Vice President Mike Pence shake hands at a photo call during the 55th Munich Security Conference on February 16, 2019. (Sven Hoppe / dpa / AFP)

MUNICH, Germany (AFP) — The United States and European powers voiced sharply differing views on issues from Mideast security to trade Saturday, laying bare a deep trans-Atlantic rift in the era of US President Donald Trump.

German Chancellor Angela Merkel and other European leaders at a three-day international security conference voiced dismay at a range of Trump decisions deemed hostile to America's NATO allies.

In one awkward moment at the Munich Security Conference Friday, US Vice President Mike Pence said he was bringing greetings from Trump, only to be met with stony silence from a room full of national leaders, ministers and generals.

Merkel said a looming new shot expected in a trade war — Washington readying to declare European car imports a "national security threat" — was "frightening."

Egypt's President Abdel Fattah el-Sissi at the 55th Munich Security Conference in Munich, southern Germany, on February 16, 2019 (Sven Hoppe / DPA / AFP)

Egyptian President Abdel Fattah el-Sissi said Saturday he believes the failure to achieve a just solution to the Israeli-Palestinian conflict is the main source of instability in the Middle East.

Speaking at the Munich Security Conference, Sissi added that Egypt supports international efforts to end the conflict based on the two-state solution and in accordance with the pre-1967 borders, as well as a Palestinian capital in East Jerusalem, Haaretz reported.

Egypt's president also called on Western countries to boost efforts at tackling extremist ideology in online media and mosques.

Sissi said countries must "tackle websites that are inciting hatred and spreading extremist and terrorist narratives among communities in the Islamic world and in the West."

Israeli troops take part in an exercise on the Golan Heights in August 2018. (Israel Defense Forces)

Israel's campaign of airstrikes in Syria has driven Iran to change tack in the country, moving the bulk of its troops and bases away from the Israeli border and toward what it sees as a safer location closer to Iraq, according to Military Intelligence assessments released Wednesday.

At the same time, the report said Iran appears to be adopting a more aggressive stance toward Israel, as evident by its launch of a missile into the northern Golan Heights last month, in response to a reported strike by the Israel Defense Forces. While most troops are being moved away, some pro-Iranian forces remain on the border with Israel and have established observation posts from which they can monitor Israeli military activities.

The intelligence report said Iran's inclination to retaliate against Israeli airstrikes appears to be buoyed by the Syrian military's recent acquisition of advanced Russian S-300 air defense batteries. The IDF does not believe Syrian troops have yet been fully trained to operate the powerful anti-aircraft system, but the military is prepared to destroy it the first time an S-300 battery fires at Israeli aircraft — despite the potential diplomatic blowback from Moscow, which gave Damascus the system.
---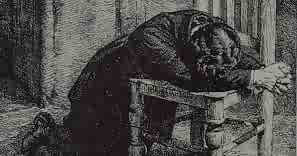 "The men who have done the most for God in this world have been early on their knees. He who fritters away the early morning, its opportunity and freshness, in other pursuits than seeking God will make poor headway seeking Him the rest of the day. If God is not first in our thoughts and efforts in the morning, He will be in the last place the remainder of the day." 
― E.M. Bounds