Top News

This map shows tornado reports across Mississippi and Alabama through early Saturday morning. (photo: FOX Weather)

A severe weather outbreak across several southern states Friday evening and Saturday morning produced at least one deadly tornado in Mississippi.

The Mississippi Emergency Management Agency tweeted early Saturday that at least 23 people were confirmed to be dead and dozens more were injured after the storm tore across the state Friday evening, damaging buildings and knocking out power for tens of thousands of residents.

The first major tornado started in the town of Rolling Fork,  FOX Weather reported, and continued 30 miles northeast through Silver City – first responder agencies report severe damage in both areas. Radar analysis indicated it was on the ground for about 80 miles and lifted debris at least 20,000 feet in the air during its destructive path.

Russian President Vladimir Putin listens to Russian Transport Minister Vitaly Savelyev during their meeting in Moscow, Russia, Saturday, March 25, 2023. (photo: Gavriil Grigorov, Sputnik / Kremlin Pool via AP)

Russian President Vladimir Putin announced plans on Saturday to station tactical nuclear weapons in neighboring Belarus, a warning to the West as it steps up military support for Ukraine.

Putin said he was responding to Britain's decision this past week to provide Ukraine with armor-piercing rounds containing depleted uranium. Russia falsely claimed these rounds have nuclear components.

He said Russia would maintain control over the tactical nuclear weapons and the construction of storage facilities for them in Belarus would be completed by July 1.

Britain's Prime Minister Rishi Sunak (L) welcomes Israel Prime Minister Benjamin Netanyahu at Downing Street in London. (photo: Alberto Pezzali, AP)

Israel's Prime Minister Benjamin Netanyahu met with his British counterpart Rishi Sunak in Downing Street on Friday, amid controversy surrounding the planned judicial overhaul in Israel. 

"The two leaders discussed the Iranian nuclear issue. Prime Minister Netanyahu thanked Prime Minister Sunak for his country's determined position on this issue, and noted that the powers must increase deterrence and pressure on Iran," the office's statement said. 

The prime ministers also discussed "deepening strategic cooperation in security, intelligence and economic fields."

(photos: Anna Moneymaker, Getty Images; Shawn Thew, EPA / Bloomberg via Getty Images)

President Biden is reportedly frustrated at Vice President Kamala Harris for not "rising to the occasion" as his second-in-command, according to a recent report from Reuters. 

The bombshell story from Reuters included comments from high-ranking officials in the Biden administration who revealed some of the president's candid opinions about Harris.  

"If he did not think she was capable, he would not have picked her," one former Biden official told Reuters.

"But it is a question of consistently rising to the occasion," the official said.

Israeli Prime Minister Benjamin Netanyahu leads the weekly cabinet meeting on Sunday, in Jerusalem. (photo: Marc Israel Sellem, The Jerusalem Post)

Prime Minister Benjamin Netanyahu heads to London early Friday morning to discuss Iran's existential threat as top military officials warn that his government's judicial overhaul plan was harming national security.

He departs after a day of street protests and will be greeted in London with further rallies against the overhaul plan which opponent fear will weaken Israeli democracy.

US Chairman of the Joint Chiefs of Staff General Mark A. Milley looks on as he attends a news conference with US Secretary of Defense Lloyd Austin (not pictured), on the day of the NATO defence ministers' meeting at the Alliance's headquarters in Brussels, Belgium, February 14, 2023. (photo: Johanna Geron, Reuters)

General Mark Milley, Chairman of the Joint Chiefs of Staff, said on Thursday that "from a time of Iranian decision," the Islamic Republic could produce fissile material for a nuclear weapon in less than two weeks, and it would only take "several more months" to produce an actual nuclear weapon.

Testifying at the House Appropriations Committee to discuss the Pentagon budget request for 2024 alongside Secretary Lloyd Austin, General Milley said that Iran threatens to push the Middle East into regional instability by continuing its support to terrorists and proxy forces.

"But the United States remains committed as a matter of policy that Iran will not have a fielded nuclear weapon," he told the House panel. He went on to say that the US military has developed "multiple options for our national leadership to consider if or when Iran ever decides to develop an actual nuclear weapon."

Slovakia handed over the first four Soviet-era MiG-29 fighter jets to Ukraine on Thursday, with nine more expected to be delivered in the coming weeks, Slovak Defense Minister Jaroslav Nad announced. Ukrainian pilots traveled to Slovakia to pick up the planes before flying them home.

An Iranian long-range Ghadr missile displaying "Down with Israel" in Hebrew is pictured at a defense exhibition in city of Isfahan, central Iran, Feb. 8, 2023. (caption: Fox News; photo: Morteza Salehi, Tasnim News / AFP via Getty Images / Fox News)

Israel told the Biden administration and several European countries that Iran would be entering dangerous territory that could trigger an Israeli military strike if it enriches uranium above the 60% level, a senior Israeli official told Axios.

Iran has amassed 87.5 kilograms of 60% enriched uranium, according to an International Atomic Energy Agency report from late February. Experts say that if that uranium is enriched to 90% weapons grade, it would be a sufficient quantity to produce at least one nuclear bomb.

The official added that Israel didn't want to set 90% enrichment as a "red line" because officials believe Iran will feel it can begin enriching and amassing uranium at a level just short of weapons grade.

"Countries should not cede authority to WHO," Musk, whose Twitter account has more than 132 million followers, wrote in response to a video of right-wing Australian senator Malcolm Roberts criticizing the organization.

Syria's President Bashar al-Assad speaks during an interview with Turkey's Halk TV in Damascus, in this handout photograph distributed by Syria's national news agency SANA on October 4, 2013. (photo: SANA / Handout via Reuters)

Syria and Saudi Arabia have agreed to reopen their embassies after cutting diplomatic ties more than a decade ago, three sources with knowledge of the matter said, a step that would mark a leap forward in Damascus's return to the Arab fold.

Contacts between Riyadh and Damascus had gathered momentum following a landmark agreement to re-establish ties between Saudi Arabia and Iran, a key ally of President Bashar al-Assad, a regional source aligned with Damascus said.

The re-establishment of ties between Riyadh and Damascus would mark the most significant development yet in moves by Arab states to normalize ties with Assad, who was shunned by many Western and Arab states after Syria's civil war began in 2011.

People carry the Israeli (L) and Polish flags as they walk through the Auschwitz concentration camp in Oświęcim, Poland. (photo: Yossi Zeliger, Flash 90)

Israel and Poland on Wednesday declared that the political crisis between the two countries was over and announced the return of the Polish ambassador to the Jewish state, after ties between the two governments had deteriorated.  

The announcement came after Israel's Foreign Minister Eli Cohen met with his Polish counterpart Zbigniew Rao in the European country and followed the resumption of youth delegations to Poland, which Jerusalem had banned over attempts to manipulate educational content presented to such Israeli groups.

In July of last year, Poland and Israel vowed to improve relations that collapsed after Warsaw introduced a law in 2021 limiting the ability of Jews to recover World War II properties.

Netanyahu assured Israel's Christian supporters that under his watch ultra-Orthodox lawmakers would not be passing any anti-missionary laws. (photo: Yonatan Sindel, Flash90)

Prime Minister Benjamin Netanyahu on Wednesday sought to calm Israel's Christian supporters by reassuring them that neither his government nor any other Israeli government was going to pass a law prohibiting the preaching of the Gospel in the Jewish state.

Some Christian and conservative American media was in an uproar this week after MK Moshe Gafni (United Torah Judaism) proposed a bill that would greatly expand an existing law that prohibits proselytizing to minors or offering monetary incentive to convert to another religion (the obvious target of the law being Christians and Messianic Jews who regularly share their faith).

Gafni's proposal would, among other things, ban Hebrew-language online videos that preach about Jesus, since they could be accessed by minors without a parent's consent. Many local Messianic and Christian ministries have taken to sharing the Gospel online in recent years.

Ambassador to the US Mike Herzog speaks at the Museum of the Bible. (photo: Shmulik Almani, The Jerusalem Post))

Israel won't rebuild the four northern Samaria settlements that were destroyed during the 2005 Disengagement, Prime Minister Benjamin Netanyahu said after the United States summoned the country's Ambassador Mike Herzog to the State Department to clarify the matter.

"The government has no intention of establishing new settlements in these areas," Netanyahu said on Wednesday.

He made no reference to the ... Homesh yeshiva at the site, which the coalition has already promised to authorize.

Vedant Patel. (source: Twitter)

The Knesset voted 31-18 on March 21 to repeal articles of the 2005 Gaza Disengagement Law, which banned Israelis from entering and living in four communities in northern Samaria. Hours later, a spokesman for the U.S. Department of State was denouncing the vote during the department's daily press briefing.

"The United States is extremely troubled that the Israeli Knesset has passed legislation rescinding important parts of the 2005 Disengagement Law, including the prohibition on establishing settlements in the northern West Bank," Vedant Patel told reporters.

The amendments are "inconsistent with Israel's recent commitments to de-escalating Israeli-Palestinian tensions," he added. "Just two days ago, Israel reaffirmed its commitment to stop discussion of any new settlements for four months and to stop authorization of any outposts for six months."

Wind gusts have remained incredibly strong in California throughout Tuesday, including multiple reports of gusts topping 100 mph. The highest wind gust reports came from the Central Coast and Los Angeles areas of the state, including a 118 mph gust recorded at Hopper Canyon, just outside of San Bernardino.

The Palestinian village of Burqa is seen as an Israeli flag is placed in the Jewish West Bank outpost of Homesh, January 17, 2022. (photo: Ariel Schalit, AP)

The Knesset voted in the early hours of Tuesday morning to roll back legislation that ordered the evacuation of four northern West Bank settlements concurrent with Israel's pullout from the Gaza Strip in 2005, passing the repeal in second and third (final) Knesset readings 31-18.

The law, which won some support from opposition members including National Unity's Gideon Sa'ar and Ze'ev Elkin, repeals the clauses of the Disengagement Law that banned Israelis from the area where the settlements of Homesh, Ganim, Kadim and Sa-Nur once stood, paving the way for settlers to return.

The four communities were the only West Bank settlements to be cleared during what is termed the Disengagement from Gaza close to 18 years ago. The new law applies to those areas only.

Israeli Foreign Minister Eli Cohen holds a meeting in London during a visit aimed at pressing Jerusalem's position on the Iranian threat and bolstering bilateral economic ties, March 21, 2023. (photo: Israeli Foreign Ministry)

Israeli Foreign Minister Eli Cohen landed in London on Tuesday for a visit aimed at pressing Jerusalem's position on the Iranian threat and bolstering bilateral economic ties.

"I have just landed in the U.K. on an important visit. I will meet with my counterpart, British Foreign Secretary [James] Cleverly, and discuss with him ways to prevent Iran from obtaining nuclear weapons," Cohen wrote on Twitter.

"I'm also leading a delegation of fintech companies, with the aim of strengthening economic ties between the countries. Together with the foreign secretary, I will sign an agreement strengthening the bilateral relationship with one of Israel's greatest allies," he added.

FILE PHOTO: Russian President Vladimir Putin, right, and Premier Dmitry Medvedev, walk along Moscow's Kremlin wall in June 2015. (photo: Associated Press)

Dmitry Medvedev, the Deputy Chairman of Russia's Security Council, suggested on Monday that the Kremlin could fire a hypersonic missile at the International Criminal Court (ICC) after the organization issued an arrest warrant for Russian President Vladimir Putin. 

"I'm afraid, gentlemen, everyone is answerable to God and missiles," Medvedev, a staunch Putin loyalist who was also Russia's president from 2008 to 2012, wrote in a message on Telegram, according to Russian state media outlet Tass. 

"It's quite possible to imagine how a hypersonic Oniks fired from a Russian warship in the North Sea strikes the court building in the Hague. It can't be shot down, I'm afraid."

Medvedev also warned the judges to "watch the skies closely," calling the court "a pathetic international organization."

THEN-US vice president Joe Biden prepares to sign the guest book before his meeting with then-prime minister Benjamin Netanyahu at the Prime Minister's Residence in Jerusalem in 2010. (photo: Ronen Zvulun, Reuters)

US President Joe Biden spoke on Sunday with Israeli Prime Minister Benjamin Netanyahu and "underscored his belief that democratic values have always been, and must remain, a hallmark of the US-Israel relationship," according to the White House readout of the call.

It was the first conversation between the leaders about the proposed judicial reform. President Biden said that "democratic societies are strengthened by genuine checks and balances, and that fundamental changes should be pursued with the broadest possible base of popular support," the White House statement reads.

In the call, President Biden "offered support for efforts underway to forge a compromise on proposed judicial reforms consistent with those core principles," the White House said.
---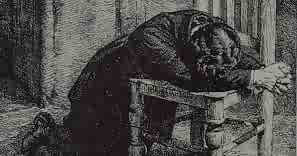 "The men who have done the most for God in this world have been early on their knees. He who fritters away the early morning, its opportunity and freshness, in other pursuits than seeking God will make poor headway seeking Him the rest of the day. If God is not first in our thoughts and efforts in the morning, He will be in the last place the remainder of the day." 
― E.M. Bounds