Top News

Protest over the COVID-19 vaccine and the green passport program near HaBima Theater in Tel Aviv, Feb. 24, 2021. (photo credit: AVSHALOM SASSONI/MAARIV)

Demonstrators gathered in Tel Aviv on Wednesday to protest against forced vaccination and the green passport program which allows vaccinated individuals and recovered COVID-19 patients to take part in certain activities, including attending mass gatherings. 

Among the speakers at the rally, which drew a crowd in the hundreds, were lawyer Oren Pasternak, the main organizer of the event, and Tamir Hefatz, a founder of Higayon Habari (Common Sense Model). Arieh Avni, founder of the Rapeh (Only Health) Party was also present, as were some of the party's candidates.

Speakers and protestors alike called for more "government transparency," and to "stop tyranny." The protesters demanded that the government remove a 30-year embargo on the details of the Constitution Committee's meetings on coronavirus restrictions and cancel the green passport initiative, which they say leads to a two-tier system within Israeli society: a privileged "vaccinated class" and an lower class of those who can't get the vaccine, or don't want to. 

FILE - In this Nov. 24, 2020, file photo President-elect Joe Biden listens as his Secretary of State nominee Tony Blinken speaks at The Queen theater in Wilmington, Del. (AP Photo/Carolyn Kaster, File)

WASHINGTON (AP) — The Biden administration is moving slowly but surely toward reengaging with the Palestinians after a near total absence of official contact during former President Donald Trump's four years in office.

As American officials plan steps to restore direct ties with the Palestinian leadership, Biden's national security team is taking steps to restore relations that had been severed while Trump pursued a Mideast policy focused largely around Israel, America's closest partner in the region. 

On Tuesday, for the second time in two days, Biden's administration categorically embraced a two-state solution to the Israeli-Palestinian conflict, something that Trump had been purposefully vague about while slashing aid to the Palestinians and taking steps to support Israel's claims to land that the Palestinians want for an independent state.

PEOPLE GATHER around the water nuclear reactor at Arak, Iran, in December 2019. (photo credit: WANA NEWS AGENCY/REUTERS)

 Iran's decision to block snap inspections by the International Atomic Energy Agency is dangerous and a violation of the Iran deal, the European countries party to that deal, known as the E3, said on Tuesday.

The foreign ministers of France, Germany and the UK said they "deeply regret" that Iran suspended what is known as the Additional Protocol of the Joint Comprehensive Plan of Action, as the 2015 Iran deal is called. 

"Iran's actions are a further violation of its commitments under the JCPOA and significantly reduces safeguards oversight by the IAEA," they stated. "The E3 are united in underlining the dangerous nature of this decision."

Fox News Photo

National Institute of Allergy and Infectious Diseases (NIAID) Director Anthony Fauci's often inconsistent comments and mixed messages on the coronavirus pandemic are prompting renewed scrutiny as debate rages over reopening schools and businesses nearly a year after the lockdowns started.

"Dr. Fauci is a very good public-health official. His job is to advise policy makers and inform the public," Sen. Marco Rubio, R-Fla., said on Tuesday. "But his job is NOT to decide what we can do, where we can go or which places can open or close And his job is NOT to mislead or scare us into doing the 'right things.'"

"Why should we trust Fauci with a national plan? Back in March, Fauci famously told Americans, 'There's no reason to be walking around with a mask,'" wrote David Harsanyi in the National Review. "(Fauci now says we should wear two masks. No thanks, Dad.)"

MK Haim Katz during a panel discussion on the transfer of data on unvaccinated residents to municipalities, at the Knesset on February 23, 2021 (Screen grab/Knesset channel)

The Knesset Labor, Welfare, and Health Committee approved the bill for its second and third readings in parliament after changing one aspect of the bill so that details of those who are fully vaccinated will not be given to the local authorities. 

"Hopefully in the next step they will tell those who have not been vaccinated that they should not come to work," said committee chair MK Haim Katz, referring to other legislation under consideration. "If that were the case, we would be out of [the pandemic] and not still in it."

Supreme Leader Ayatollah Ali Khamenei speaks during a meeting with army's air force and air defense staff in Tehran, Iran, February 7, 2021 (Official Website of the Office of the Iranian Supreme Leader via AP)

Iranian Supreme Leader Ayotallah Ali Khamenei claimed Monday that his country has no interest in a nuclear weapon, but said that if it wanted one, no one — including Israel — could prevent it.

Khamanei also said Iran could increase uranium enrichment to 60 percent, in the latest sign of the Islamic Republic stepping away from the 2015 nuclear deal, as the Biden administration seeks to revive the accord rejected by former US president Donald Trump.

"That international Zionist clown has said they won't allow Iran to produce nuclear weapons. First of all, if we had any such intention, even those more powerful than him wouldn't be able to stop us," Khamenei wrote on his Twitter account, in apparent reference to Israel's Prime Minister Benjamin Netanyahu.

Iranian Foreign Minister Mohammad Javad Zarif attends a forum titled "Common Security in the Islamic World" in Kuala Lumpur, Malaysia, in August. (AP)

Biden administration officials, including John Kerry and Robert Malley, had meetings with Iranian Foreign Minister Javad Zarif during the Trump administration that were orchestrated to undermine President Biden's predecessor, a recent report from The Washington Times claims.

Zarif held meetings with Obama administration veterans who could return to power "to devise a political strategy to undermine the Trump administration" and usher in softer diplomacy between the U.S. and Iran, according to an unnamed former senior U.S. official cited by The Washington Times.

The official was discussing face-to-face meetings between Zarif and influential Democrats in 2017, 2018 and 2019, according to The Washington Times.

Janet Yellen - Leah Millis | Reuters

 Treasury Secretary Janet Yellen signaled the Biden administration supports research into the viability of a digital dollar, a shift from the lack of enthusiasm shown for the concept under her predecessor, Steven Mnuchin.

"It makes sense for central banks to be looking at" issuing sovereign digital currencies, Yellen said at a virtual conference on Monday hosted by the New York Times.

She said a digital version of the dollar could help address hurdles to financial inclusion in the U.S. among low-income households.

"Too many Americans don't have access to easy payments systems and banking accounts, and I think this is something that a digital dollar, a central bank digital currency, could help with," she said. "It could result in faster, safer and cheaper payments, which I think are important goals."

US Secretary of State Antony Blinken (L) and Foreign Minister Gabi Ashkenazi. (Collage/AP)

US Secretary of State Antony Blinken spoke Monday with Israeli Foreign Minister Gabi Ashkenazi, reiterating the Biden administration's belief that a two-state solution to the conflict with the Palestinians is the only way to maintain both Israel's Jewish and democratic character.

The conversation was the third between the two top diplomats in under a month.

"The Secretary also emphasized the Biden administration's belief that the two-state solution is the best way to ensure Israel's future as a Jewish and democratic state, living in peace alongside a viable and democratic Palestinian state," State Department Ned Price said in a statement.

Arutz Sheva has received testimonies from doctors, nurses and medical staff who refuse to be vaccinated for fear that the vaccine has effects that have not yet been tested.

S., (full name kept hidden), a doctor at a hospital in the center of the country for 30 years, said "Not only did I not get vaccinated, some of my fellow doctors did not get vaccinated either. We still do not know what the side effects of the vaccine are. We are keeping instructions stringently but will not get vaccinated for the time being."

A., a nurse at a hospital in Jerusalem has been afraid to get vaccinated for 15 years due to fear of harm to pregnancy and fertility. "I have only one child and I am still of childbearing age and want to have another child. My and many nurses' fear of harm is a real fear and we have still not received a promise that there is no harm or damage to fertility after the vaccine."

It should be noted that the testimonies of doctors and nurses in the health system that were received by Arutz Sheva also indicate a fear of fertility problems in men. "Serious journals and studies published in recent weeks show that male fertility is indeed impaired. We have to wait a few months before it is possible to understand the effect of the vaccine," said one of them.

Prime Minister Benjamin Netanyahu visits a gym on Saturday, February 20, to urge vaccinated Israelis to use a 'Green Pass' to access sports and culture as Israel begins reopening (PMO/Amos Ben Gershon)

Prime Minister Benjamin Netanyahu visited a gym in central Israel on Saturday night to urge Israelis to use a new "Green Pass" system as the country starts to roll back some of the major restrictions imposed in late December as part of a third lockdown aimed at curbing the spread of COVID-19.

His plea came even as the Health Ministry website (Hebrew link) that issues the passes crashed hours before the system was to go into operation. By late Saturday night it was still not working.

US President Joe Biden speaks virtually to the Munich Security Conference in Germany, from the East Room of the White House in Washington, DC, on February 19, 2021. (MANDEL NGAN / AFP)

US President Joe Biden indicated Friday he is ready to reengage with Iran on the 2015 nuclear accord, which was abandoned by the Trump administration and which Iran has since been avowedly breaching.

Addressing the Munich Security Conference, Biden said his administration was ready to reenter talks with the UN Security Council on Tehran's nuclear program.

"We're prepared to reengage in negotiations with the P5+1 on Iran's nuclear program," he said. The P5+1 countries are the six world powers that negotiated the deal with Iran — the five permanent members of the UN Security Council and Germany.

US President Joe Biden delivers remarks in the State Dining Room at the White House in Washington, US, February 5, 2021. (photo credit: REUTERS/KEVIN LAMARQUE/FILE PHOTO)

Israel warned that the United States was helping Iran develop a nuclear weapons arsenal with its decision late Thursday night to push to rejoin the 2015 Iran deal."

Israel remains committed to preventing Iran from getting nuclear weapons and its position on the nuclear agreement has not changed," the Prime Minister's Office said.

"Israel believes that going back to the old agreement will pave Iran's path to a nuclear arsenal. Israel is in close contact with the United States on this matter," it added.

Illustrative: Iranian President Hassan Rouhani visits the Bushehr nuclear power plant just outside of Bushehr, Iran, Jan. 13, 2015. (AP Photo/Iranian Presidency Office, Mohammad Berno, File)

WASHINGTON — The Biden administration said Thursday it's ready to join talks with Iran and world powers to discuss a return to the 2015 nuclear deal. It's also reversed the Trump administration's determination that all UN sanctions against Iran had been restored and eased stringent restrictions on the domestic US travel of Iranian diplomats posted to the United Nations.

The State Department said the US would accept an invitation from the European Union to attend a meeting of the participants in the original agreement. The US has not participated in a meeting of those participants since former president Donald Trump withdrew from the deal in 2018.

"The United States would accept an invitation from the European Union High Representative to attend a meeting of the P5+1 and Iran to discuss a diplomatic way forward on Iran's nuclear program," State Department spokesman Ned Price said in a statement.

Uzra Zeya / georgetown.edu

President Joe Biden's nominee for a top State Department position played a key role in assembling a book on the nefarious influence of the "Israel lobby" while working for an organization that promoted claims about Jewish media control and dual loyalty to Israel.

As a staffer at the Washington Report on Middle East Affairs, Uzra Zeya compiled research for a book that argues that "the Israel lobby has subverted the American political process to take control of U.S. Middle East policy" by establishing a secret network of "dirty money" PACs that bribe and extort congressional candidates into taking pro-Israel positions.

Alternate Prime Minister and Minister of Defense Benny Gantz seen during a visit on the Israel-Lebanon border, Northern Israel, on November 17, 2020. (photo credit: DAVID COHEN/FLASH 90)

If Israel has to fight with Hezbollah, "the ground in Lebanon will tremble, and the terrorist organization will be severely hit," Defense Minister Benny Gantz said on Thursday.

"Even now, in spite of the fact that Israel has the strongest armed forces in the Middle East," there are still elements that are threatening the country with "days of battle," Gantz said in a speech commemorating soldiers whose burial place is unknown. "And if there will be days of battle on the different fronts, it will be difficult for the Israeli home front, but it would be considerably more difficult for our enemies.

US SECRETARY of State Antony Blinken removes his face mask before holding his first press briefing at the State Department in Washington, DC, on January 27. (photo credit: CARLOS BARRIA / REUTERS)

WASHINGTON - US Secretary of State Antony Blinken met virtually on Thursday with French Foreign Minister Jean-Yves Le Drian, German Foreign Minister Heiko Maas, and the United Kingdom Foreign Secretary Dominic Raab. The meeting took place as the US is trying to coordinate a united position regarding Iran.

German Foreign Minister Heiko Maas warned that Iran's latest moves jeopardize a return of the United States to the nuclear deal.

"The more pressure is applied, the more difficult it gets to find a political solution," Maas said.

Health Minister Yuli Edelstein during the announcement of the "Green Pass" certification on February 18, 2021 (Health Ministry)

The Health Ministry on Thursday launched the long-awaited "Green Pass" certificate which will enable those vaccinated or recovered from the coronavirus to take part in various activities. At the same time, the ministry warned of serious legal penalties for those who falsify the passes.

Health Minister Yuli Edelstein, Ministry Director-General Chezy Levy, and other health officials presented the new certification and demonstrated the methods of issuing the QR-code-secured pass, which has been the target of skepticism following reports demonstrating how easy it is to falsify. 

Cabinet ministers on Monday approved the reopening of stores, gyms, hotels, and other venues starting Sunday, in a major easing of sweeping lockdown measures meant to slow the spread of COVID-19.
---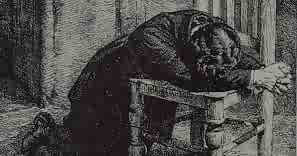 "The men who have done the most for God in this world have been early on their knees. He who fritters away the early morning, its opportunity and freshness, in other pursuits than seeking God will make poor headway seeking Him the rest of the day. If God is not first in our thoughts and efforts in the morning, He will be in the last place the remainder of the day." 
― E.M. Bounds