Top News

Iranian Turkmen Basij militia members marching during the annual

Iran's president has warned American and other foreign forces to "stay away" from the region, as Tehran paraded long-range missile capable of reaching American bases. 

Hassan Rouhani said the presence of such troops in the Gulf has always brought "pain and misery", in a speech made at an annual military parade to commemorate the war with Iraq.

Mr Rouhani spoke in response to an announcement made by the US on Friday that it was sending more troops to Saudi Arabia after an attack on Saudi oil facilities both nations blame on Iran.

"Wherever the Americans or our enemies have gone, there has been insecurity afterward," the Iranian president said. "The farther you keep yourselves from our region and our nations, the more security there will be."

Houthi rebels said late Friday night that they were halting drone and missile attacks against Saudi Arabia. Leaders of the group have warned that Iran is preparing a follow-up strike to this month's attack on Saudi Arabian oil facilities. PHOTO: HANI MOHAMMED/ASSOCIATED PRESS

BEIRUT—Houthi militants in Yemen have warned foreign diplomats that Iran is preparing a follow-up strike to the missile and drone attack that crippled Saudi Arabia's oil industry a week ago, people familiar with the matter said.

Leaders of the group said they were raising the alarm about the possible new attack after they were pressed by Iran to play a role in it, these people said. 

It couldn't be determined how serious the threat was and Houthi claims have long been met with skepticism by Western officials. But Saudi Arabia and the U.S. have both received the information, according to people briefed on the warnings.

Saudi Arabia has beefed up its security in response, according to people familiar with the moves. Saudi Arabian officials are concerned about an another attack on the oil industry or a strike on civilian airports, including the one in Riyadh, the capital.

Defense Secretary Mark Esper said the troop deployment to Saudia Arabia and the United Arab Emirates is happening as Iran has engaged in a "significant escalation of violence" in the region.Saul Loeb / AFP - Getty Images file

The United States is deploying military forces to the Middle East after Saturday's drone attacks on major oil sites in Saudi Arabia that the administration of President Donald Trump has blamed on Iran.

"The president has approved the deployment of U.S. forces which will be defensive in nature and primarily focused on air and missile defense," U.S. Secretary of Defense Mark Esper said at a news conference Friday.

Answering reporters' questions about the deployment, Gen. Joseph F. Dunford Jr., chairman of the Joint Chiefs of Staff, described the troop deployment as "modest" and "not thousands."

Dunford said he planned to confer with U.S. Central Command and Saudi officials to work out details of the deployment, which he said would be announced next week.

IRGC deputy commander Brigadier General Hossein Salami - Photo Mehr News

Tehran (AFP) - Any country that attacks Iran will become the "main battlefield", the Revolutionary Guards warned Saturday after Washington ordered reinforcements to the Gulf following attacks on Saudi oil installations it blames on Tehran.

Islamic Revolutionary Guard Corps commander Major General Hossein Salami said Iran was "ready for any type of scenario".

"Whoever wants their land to become the main battlefield, go ahead," he told a news conference in Tehran.

"We will never allow any war to encroach upon Iran's territory.

"We hope that they don't make a strategic mistake", he said, listing past US military "adventures" against Iran.

The highest rainfall report came in from around the Beaumont-Port Arthur areas. An observation site near Taylor's Bayou near Hamshire reported 43.39 inches inches of rain. Hamshire is about 65 miles east of Houston. Several other areas topped the 40-inch mark, including Mayhaw Bayou (42.64 inches) and Taylor's Bayou (41.57 inches).

Neither Netanyahu nor Greenblatt delivered public remarks after their meeting, held Friday afternoon at the Prime Minister's Residence in Jerusalem

The outgoing US envoy to the Middle East Jason Greenblatt met with Prime Minister Benjamin Netanyahu on Friday, days after elections that left the Israeli leader's political future in doubt.

Greenblatt is the architect of the Trump administration's long-awaited Middle East peace plan, which has raised widespread skepticism and has already been dismissed by the Palestinians.

Netanyahu and Greenblatt were joined by US Ambassador to Israel David Friedman, and by Israeli Ambassador to the US Ron Dermer.

Neither Netanyahu nor Greenblatt delivered public remarks after their meeting, held Friday afternoon at the Prime Minister's Residence in Jerusalem

Assistant to the President and Special Representative for International Negotiations, Jason Greenblatt (l) meets Prime Minister Benjamin Netanyahu at the Prime Minister's Office in Jerusalem, March 13, 2017. (Matty Stern/US Embassy Tel Aviv)

The US administration's outgoing Middle East peace envoy, Jason Greenblatt, is expected to land in Israel on [today] Thursday for meetings with Prime Minister Benjamin Netanyahu and possibly also with his chief political rival, Blue and White leader Benny Gantz.

Netanyahu's office confirmed the meeting. A spokesperson for Gantz said, "Blue and White chairman Benny Gantz is happy to meet with any representative of the United States government if and when such requests are made."

The expected meetings are set to take place two days after the Israeli elections failed to produce a clear winner, with both Netanyahu and Gantz seeking to secure the premiership despite neither having a clear path to a stable governing coalition.

"We decided not to reveal pre-election, but we'll decide when and if we do it during the coalition formation or wait till after the coalition formation," he told the ultra-Orthodox Hamodia newspaper.

"It's too soon to tell. How will the election affect the plan? Our plan is different than what people have been talking about for so many years. We think we listened very hard to Israelis, Palestinians, the region, just about every expert."

In the interview, Greenblatt appears to dispel persistent rumors that the White House might bury the plan altogether.

"I think it would be a shame if we didn't unveil the plan and let people consider whether they only want the status quo, which wouldn't be good, or whether they 

PRIME MINISTER Benjamin Netanyahu and then-IDF chief of staff Benny Gantz speak in 2013. One of them will likely be asked to form the next government. (photo credit: BAZ RATNER/REUTERS)

Prime Minister Benjamin Netanyahu hinted that he may be willing to have a rotation agreement for the premiership with Blue and White leader Benny Gantz, in his remarks at a memorial service for former prime minister Shimon Peres. 

"Let's cooperate like Peres and [former prime minister Yitzhak] Shamir," Netanyahu said.

Peres and Shamir had a rotation agreement after the 1984 election, when neither could form a coalition without the other. Peres was prime minister until 1986, when Shamir replaced him. This was the first and only such agreement in Israel's history.

Netanyahu and Gantz were also spotted shaking hands at the service.
 

President Reuven Rivlin has Prime Minister Benjamin Netanyahu and Blue and White leader Benny Gantz shake hands at memorial ceremony for former president Shimon Peres. (photo credit: ELAD QUEEN)

The leaders of Blue and White rejected Prime Minister Benjamin Netanyahu's calls on Thursday to form a government led by him that would also include all his satellite parties on the Right.

Netanyahu signed an agreement with three right-wing and religious parties to negotiate a coalition deal as one bloc, but then called on Blue and White to begin immediate negotiations without preconditions.

At a meeting of his faction in Tel Aviv, Blue and White leader Benny Gantz said it was not serious to come to negotiations with a political bloc.

"Blue and White is the largest party," Gantz said. "We won 33 seats and Netanyahu did not succeed in winning the 61 seats for his bloc that he sought. I will build a broad and liberal government that will deliver the will of the people. We will not surrender to any dictate. The negotiations will be directed by me responsibly and with good judgment."

Former IDF Chief of Staff Benny Gantz (left) with Foreign Minister Avigdor Liberman, at a 2013 Knesset committee meeting (FLASH90)

Yisrael Beytenu party leader Avigdor Liberman reportedly told associates that he intends to recommend Blue and White party chief Benny Gantz as the next prime minister rather than Benjamin Netanyahu.

Liberman's comments, made behind closed doors according to an unsourced Channel 12 news report on Thursday afternoon, would mark a significant boost to Gantz, who is seeking President Reuven Rivlin's backing to form a new government and unseat Netanyahu.

According to near-final election results, Liberman holds the key to forming the next government following a political deadlock between Netanyahu's Likud and Blue and White.

Putin - Reuters Photo

Russia considers Israel a Russian-speaking nation, President Vladimir Putin said.

Putin made the statement, his strongest public expression of kinship with the Jewish state to date, during a speech Tuesday in Moscow at an event organized by the United Israel Appeal, a Zionist organization responsible for collecting funds.

"Citizens of Russia and Israel are connected by ties of family, kinship and friendship. This is a real network, a common family, I say without exaggeration. Israel has almost 2 million Russian-speaking citizens. We consider Israel a Russian-speaking state," he said.

Putin also said he would travel to Israel in January at the invitation of Israeli President Reuven Rivlin to attend events dedicated to the 75th anniversary of the liberation of the Auschwitz concentration camp and International Holocaust Remembrance Day. "Of course, I will definitely take advantage of this invitation," Putin said.

Journalists film what Saudi military spokesman Col. Turki al-Malki said was evidence of Iranian weaponry used in the attack targeted Saudi Aramco's facilities in Abqaiq and Khurais, during a press conference in Riyadh, Saudi Arabia, Wednesday, Sept. 18, 2019. (AP Photo/Amr Nabil)

U.S. Secretary of State Mike Pompeo on Wednesday doubled down on accusations Iran is responsible for the weekend bombing on Saudi Arabia's oil facilities, telling reporters that the strike was "an act of war."

Pompeo, speaking from Jeddah, Saudi Arabia, added that even if the "fraudulent claims" of responsibility by the Yemen Houthi rebels were true, "it doesn't change the fingerprints of the  [Iran Supreme Leader Ayatollah Ali Khamenei] as having put at risk the global energy supply."

US President Donald Trump speaks before signing an executive order for sanctions on Iran's supreme leader in the Oval Office of the White House on June 24, 2019 as US Treasury Secretary Steven Mnuchin looks on.

President Donald Trump said Wednesday he ordered the Treasury Department to "substantially increase" sanctions on Iran.

It was not immediately clear what steps the president directed Treasury Secretary Steven Mnuchin to take. The Treasury Department, White House and State Department did not immediately respond to CNBC's requests to comment.

Arab Coalition Spokesperson al-Maliki - Al Arabiya Photo

Arab Coalition Spokesperson Colonel Turki al-Maliki said on Wednesday that the attack on two Saudi Arabia's oil facilities on Saturday "did not originate from Yemen despite Iran's best efforts to make it appear so." He added that the drones used in the attack were outside the range of the drones used by the Houthi militia.

Al-Maliki called the attack on Abqiq "an attack on the global economy" and said that 25 drones and cruise missiles struck the Aramco oil facilities and were flying from north to south, during a press conference.

He said the attacks in Abqaiq and Hijrat Khurais oilfield are an extension of attacks on Afif and Dawadmi which occured on May 14.

Al-Maliki showed journalists the remains of the weapons while stopping short of directly accusing Iran of launching the assault.

Prime Minister Benjamin Netanyahu meets with right-wing and Haredi faction leaders at his office in Jerusalem on September 18, 2019. (Courtesy Likud)

Right-wing and ultra-Orthodox political leaders rallied around Prime Minister Benjamin Netanyahu, agreeing to present a united front ahead of coalition talks after they jointly came up short of winning enough seats in Tuesday's elections to form a new majority government.

Netanyahu met at his office Wednesday with United Torah Judaism party heads Yaakov Litzman and Moshe Gafni, as well as Ayelet Shaked, Rafi Peretz, Bezalel Smotrich and Naftali Bennett of the Yamina electoral alliance. He met earlier in the day with Aryeh Deri, head of the ultra-Orthodox Shas party.

A spokesman for the premier's Likud party said the party chiefs decided to set up a joint negotiation team for coalition talks and act as a "single right-wing bloc" moving forward.

Coalition spokesman Colonel Turki al-Malki told a press conference in Riyadh that an investigation into Saturday's strikes was still ongoing and authorities were trying to ascertain the launch location.
He said authorities would reveal the location from where drones were launched at a future press briefing.
Iran has dismissed as "unacceptable" U.S. accusations that Tehran was responsible for the assault on Saudi oil facilities that cut almost half of the kingdom's production, or 5% of global oil supply.

(Bloomberg) -- For many of the national security teams that monitor threats on the U.S., the apparent drone strike Saturday on the heart of Saudi Arabia's oil production facilities was the realization of their worst fears.

Houthi rebels battling Saudi Arabia in Yemen took responsibility for the attack and said they used drones, though U.S. officials have said Iran was behind the attack and that at least some cruise missiles may have been used.

The attack underscored fears raised by U.S. security officials and experts in terrorism about the rapid evolution of technologies that could have allowed inexpensive devices to pierce Saudi defenses in a way that a traditional air force could not: flying long distances to drop potent bombs that apparently set vast portions of the Saudi petroleum infrastructure ablaze.

Chinese President Xi Jinping began his six-day visit to Europe in Rome on Thursday. Photo: AFP

Washington Free Beacon senior editor Bill Gertz said on Friday that under Chinese president Xi Jinping, the communist state has become a "communist nightmare."

Gertz appeared on The Mark Levin Show to promote his new book, Deceiving the Sky: Inside Communist China's Drive for Global Supremacy, in which he describes how the "China threat" has transformed radically since the 1980s.

"It really took a turn for the worse under the regime of Xi Jinping, the current Chinese leader, who has advanced what he calls the China Dream, which is really a communist nightmare," Gertz said. "He has his eyes set on global hegemony, he wants China to be the dominant superpower in the world, and in order to do that, he has to diminish the power of the United States."
---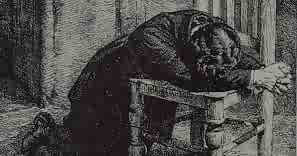 "The men who have done the most for God in this world have been early on their knees. He who fritters away the early morning, its opportunity and freshness, in other pursuits than seeking God will make poor headway seeking Him the rest of the day. If God is not first in our thoughts and efforts in the morning, He will be in the last place the remainder of the day." 
― E.M. Bounds