Top News

Rep. Ilhan Omar (D-Minn.) in 2017. Credit: Phil Pasquini/Shutterstock.

(February 1, 2023 / JNS) The U.S. House of Representatives will vote as early as Wednesday on a resolution to remove Rep. Ilhan Omar (D-Minn.) from the Foreign Affairs Committee, Axios reported.

The development comes after Rep. Victoria Spartz (R-Ind.), one of three Republicans to have expressed opposition to the move, said on Tuesday that she would vote in favor of the resolution after language was added to allow lawmakers to appeal their removals from committees.

The text of the resolution, introduced by Rep. Max Miller (R-Ohio) on Tuesday, says that "any Member reserves the right to bring a case before the Committee on Ethics as grounds for an appeal to the Speaker of the House for reconsideration of any committee removal decision," according to the report.

Russian President Vladimir Putin and Iranian President Hassan Rouhani in Yerevan, Armenia, to take part in the Supreme Eurasian Economic Council on Oct. 1, 2019. Credit: Gevorg Ghazaryan/Shutterstock.

(January 31, 2023 / JNS) Media claims that last weekend's terror attacks in Jerusalem were an act of revenge for the deaths of nine members of Islamic Jihad during an IDF raid in Jenin are false. The attacks were a product of hateful ideology and antisemitic incitement.

One can see this in the way Palestinian society celebrated the attack. In Ramallah, Nablus, Jenin and eastern Jerusalem, candies were joyously handed out, while Hamas, Islamic Jihad and even the ostensibly "moderate" Fatah spoke in praise of the murderers.

Far from a specific act of revenge, the attacks were part of a long legacy of Palestinian opposition to the very presence of Jews in the Land of Israel, which in the last year alone has resulted in 2,200 attacks and 29 deaths. Moreover, this spike in terror came after decades of Hamas and Islamic Jihad rockets from Gaza, as well as suicide bombings, stabbings, shootings and car-ramming attacks. All of these have been met with Palestinian celebration and the happy cry of "death to the Jews."

The Tehran funeral of Maj. Gen. Qassem Suleimani, Iranian head of the Islamic Revolutionary Guard Corps (IRGC) Quds Force, who was assassinated on Jan. 3 by an American drone strike, Jan 7, 2020. Credit: Saeediex/Shutterstock.

(January 31, 2023 / JNS) Recent days have seen rapid-fire reports of dramatic military operations throughout the Middle East. All the reports have two things in common: The targets are Iranian, and they are attributed to Israel.

According to U.S. officials quoted in The Wall Street Journal and The New York Times, Israel was behind Saturday's drone strike on a military facility in the Iranian city of Isfahan. Various reports suggested that a site producing ballistic missiles and UAVs was targeted.

A day later, reports came in of seven people being killed and six trucks destroyed in an Israeli airstrike on a convoy of trucks moving from Iraq into Syria. The strike occurred near the city of Al-Bukamal, according to Al Arabiya, with the Saudi outlet quoting the London-based Syrian Observatory for Human Rights (SOHR) war monitor as stating that the convoy was transporting Iranian weapons. According to SOHR, none of the casualties were Syrian nationals.

Palestinian Authority President Mahmoud Abbas (R) and US Secretary of State Antony Blinken shake hands following their meeting in the West Bank city of Ramallah on January 31, 2023. (Ronaldo Schemidt/Pool/AFP)

US Secretary of State Antony Blinken expresses his condolences to Palestinian Authority President Mahmoud Abbas for the "innocent Palestinian civilians" killed over the past year in the West Bank.

Israel says most of the over 30 Palestinians killed since the beginning of the year were participating in clashes with the IDF, though not all of them. A 60-year-old woman was shot dead during a military raid in Jenin last Thursday during which eight others were killed, most of them terror group members. Also last week, a father was shot dead by troops at a checkpoint in front of his son in an altercation that the army afterward said should not have ended in his death. More than 170 Palestinians were killed in 2022 — most of them while carrying out attacks on soldiers and civilians, though also uninvolved civilians — making it the deadliest year since the UN began tracking in 2005.

Israeli Prime Minister Binyamin Netanyahu (R) with French President Emmanuel Macron in Jerusalem. (file photo: Marc Israel Sellem, AFP / Pool)

Israel's Prime Minister Benjamin Netanyahu will travel to Paris on Thursday, his first visit to France since returning to power, his office announced on Monday. 

Netanyahu – who served as prime minister from 2009 to 2021 and returned to power last month – "will make an official visit to France where he will meet French President Emmanuel Macron," his office said in a statement. 

The announcement of his visit, scheduled to last two days, came amid a recent, worrying spike in Israeli-Palestinian violence.

Macron on Sunday urged Israelis and Palestinians to "avoid measures that could fuel the spiral of violence," as U.S. Secretary of State Antony Blinken arrived in Jerusalem on Monday to discuss steps for de-escalation.

US Secretary of State Antony Blinken delivers a statement upon arrival at Israel's Ben Gurion Airport, on January 30, 2023. (Photo by RONALDO SCHEMIDT / POOL / AFP)

Landing in Tel Aviv on Monday afternoon, US Secretary of State Antony Blinken called on Israelis and Palestinians to avoid raising tensions further amid one of the deadliest recent surges of violence.

"It's the responsibility of everyone to take steps to calm tensions rather than inflame them," the top US diplomat said after stepping off his plane at the start of a two-day visit to Israel and the Palestinian Authority. "That is the only way to halt the rising tide of violence that has taken too many lives, too many Israelis, too many Palestinians."

A Palestinian gunman on Friday killed seven people outside a synagogue in the Jerusalem neighborhood of Neve Yaakov, and another attack followed on Saturday that seriously injured two.

Mourners attend the funeral at the Beit Shemesh Cemetery for Eli and Natalie Mizrahi, who were murdered in the shooting attack in Jerusalem's Neve Ya'akov neighborhood on Friday, Jan. 28, 2023. Photo by Yonatan Sindel/Flash90.

(January 29, 2023 / JNS) Large-scale Israeli military operations in Judea and Samaria, commonly known as the West Bank, may become necessary this year following an escalation in Palestinian terrorism in recent days, a former defense official says.

Col. (res.) David Hacham, a senior research associate at the MirYam Institute and a former Arab relations adviser to seven Israeli defense ministers, told JNS that the murderous attacks on Israelis in Jerusalem on Friday and Saturday were conducted "coldly and brutally by young east Jerusalem residents, who were brainwashed by anti-Israeli and anti-Jewish incitement." 

Khair Alkam, the 21-year-old who carried out the massacreof seven civilians outside of a synagogue in the city's Neve Ya'akov neighborhood on Friday night, was shot and killed by police. Muhammad Aliwat, the 13-year-old who used a handgun to fire on and seriously wound a father and son returning from prayers, was shot and wounded by the son, an Israel Defense Forces paratroop officer who was on leave.

 

A fire is seen burning, puportedly at the al-Qaim crossing on the Syria-Iraq border, in unverified footage posted online, January 29, 2023. (Screenshot: Twitter)

Unidentified aircraft struck a convoy of Iranian trucks at the al-Qaim crossing on the Syria-Iraq border, where frequent Iranian military activity has been reported, Syrian and other Arab media said Sunday night.

The Saudi-funded al-Arabiya network, citing unidentified sources, said 25 trucks had crossed the border from Iraq to Syria before the strike. According to Syria's Sham FM radio station and other local media reports, six refrigerator trucks were hit.

Al-Arabiya said the unidentified aircraft first fired a warning shot to allow the truck drivers to leave before bombing them. The network said the al-Qaim crossing is controlled, practically speaking, by Iranian militias.

(photo: Mohamed Abd El Ghany, Pool/Reuters)

US Secretary of State Antony Blinken said all options are on the table to prevent the emergence of a nuclear Iran as he prepared to fly from Cairo to Jerusalem, just after Israel allegedly attacked a munitions depot in the Iranian city of Isfahan.

He spoke about Iran in an interview with the Dubai-based news outlet Al Arabiya that was published Sunday.

Blinken said that Washington preferred a diplomatic option to prevent a nuclear Iran and ending its aggression but that "all options are available on the table to prevent Iran from obtaining a nuclear weapon."

Screen grab from an unverified video circulating on social media said to show explosion at a defense facility in Iran's Isfahan after an alleged drone strike, January 28, 2023. (photo: Used in accordance with Clause 27a of the Copyright Law)

Israel was behind a Saturday night drone attack that struck a defense facility in the Iranian city of Isfahan, according to a Sunday report.

The Wall Street Journal cited US officials and people familiar with the matter to say Jerusalem directed the strike. The report could not be independently confirmed.

Iran has claimed air defenses were able to intercept some of the drones, while others caused only minor damage. Some news reports, including in Israeli media, indicated the damage may have been more severe. Video allegedly from the scene showed large blasts.

A Palestinian terrorist killed seven people at a synagogue at this location in the Neve Ya'akov neighborhood of Jerusalem, Jan. 28, 2023. Photo by Yonatan Sindel/Flash90.

(January 28, 2023 / JNS) Israeli President Isaac Herzog extended condolences on Saturday night to the families of the victims of two terrorist attacks in Jerusalem in the previous 24 hours.

"My heart breaks at news of the horrific terror attacks over Shabbat in Jerusalem. We have lost seven innocent civilians in a murderous terror attack, who had only just welcomed Shabbat into their homes and communities. May their memories be a blessing," said Herzog in a statement. 

"This morning in synagogue, as the cantor recited the El Malei Rachamim prayer for the souls of the victims of the attack, there was not a single dry eye among the worshippers, including me. We were all moved together. These awful terror attacks remind us again of a simple and painful truth: Whatever disagreements we may have between us, against our enemies, who want to harm us and rise up to kill us, we must maintain our unity," added the Israeli president.

Victims killed in a terror attack in Jerusalem on January 27, 2023, clockwise from top right: Asher Natan, 14, Eli, 48, and Natali Mizrahi, 45, Ilya Sosansky, 26, Rafael Ben Eliyahu, 56, Irina Korolova, and Shaul Hai, 68. (Courtesy)

The remaining victims killed in the terror shooting in Jerusalem's Neve Ya'akov neighborhood on Friday night were all named on Saturday night.

The attack left seven people dead, two of whom — Eli and Natali Mizrahi — were identified earlier in the day. The shooting was followed by another terror attack Saturday.

The third victim was named as Rafael Ben Eliyahu, 56.

CIA Director William Burns listens during a Senate Select Committee on Intelligence hearing, on Capitol Hill in Washington, April 14, 2021. (Graeme Jennings/Pool via AP, File)

CIA director Bill Burns is visiting Israel and the West Bank, where he will hold meetings with Israeli and Palestinian leaders and intelligence chiefs in a bid to help de-escalate tensions between the sides, the Walla news site reported Friday.

Burns arrived in Tel Aviv on Thursday, the report said, citing two US sources. His arrival coincides with a major flare-up in violence between Israel and the Palestinians.

The CIA declined to comment on Burn's visit which comes after a trip to Egypt.

Palestinians gather in the Al-Aqsa Mosque compound on the Temple Mount before the Friday noon prayer in Jerusalem on January 27, 2023. (AHMAD GHARABLI/AFP)

There was a tense calm on the Gaza border on Friday after a night of rocket fire from Palestinian terror groups and Israeli retaliatory air strikes as both sides appeared intent on avoiding an escalation into a full-scale war.

While in Jerusalem, Friday prayers at the Al-Aqsa Mosque on the Temple Mount — often a flashpoint for violence — were subdued, with a heavy police presence.

The tit-for-tat fighting in Gaza broke out amid sky-high tensions following an Israel Defense Forces raid in the West Bank that left nine Palestinians dead the previous day.

U.S. and Israel Air Force craft drill during the Juniper Oak 2023 exercise. Credit: CENTCOM.

(January 27, 2023 / JNS) The Iranian revolutionaries plod into the fifth month of their uprising against the regime with little tangible help from the outside world. To date, more than 500 Iranian revolutionaries have been killed by regime forces directed by the Revolutionary Guard Corps. More than 18,000 have been arrested.

So too, unfettered by restrictions on its nuclear activities enacted under the long-abandoned 2015 nuclear deal, the ayatollahs continue spinning their advanced centrifuges and stockpiling enriched uranium.

After providing Russia with drones that have caused mass death and destruction of property in Ukraine, Iran is waiting in anticipation of advanced Russian fighter craft, which will enable Tehran to modernize its conventional forces for the first time since the 1979 Islamic Revolution.

Fox News Photo

First lady Jill Biden is under fire for "shielding" President Biden from reporters following a Lunar New Year celebration at the White House as questions mount over his mishandling of classified documents. Former Georgia Rep. Doug Collins told "Fox & Friends" Friday that the president is not doing his "job" of being part of the press process.

 

Russia responded Thursday for the first time regarding the decision by President Biden to send Abrams M1 tanks to Ukraine, accusing it of "direct involvement in the conflict."

During his Wednesday announcement, Biden said the shipment of tanks that he classified as the "most capable tanks in the world" were not "an offensive threat to Russia."

However, Kremlin spokesperson Dmitry Peskov clapped back at this and said, "There are constant statements from European capitals and Washington that the sending of various weapons systems to Ukraine, including tanks, in no way signifies the involvement of these countries or the alliance in hostilities in Ukraine."

Israeli President Isaac Herzog addresses the European Parliament to mark International Holocaust Remembrance Day, Jan. 26, 2023. Credit: Haim Zach/GPO.

(January 26, 2023 / JNS) Israeli President Isaac Herzog on Thursday addressed the European Parliament to mark International Holocaust Remembrance Day, held annually on Jan. 27, the anniversary of the liberation of the Nazi death camp Auschwitz-Birkenau.

Herzog delivered the main speech at a special session attended by lawmakers and Shoah survivors.

"The Holocaust was not born in a vacuum. We must never forget that the Nazi death machine would not have succeeded in realizing its nightmarish vision had it not met soil fertilized with Jew-hatred, which is as old as time itself. The stereotypical depiction of Jews had struck roots through Europe for centuries and generations, before the rise of Nazism. Nazi ideology intensified traditional antisemitism, and primordial fears fanned the flames of hatred," said Herzog.

Palestinians attack Israeli security forces during a raid in Jenin, Jan. 26, 2023. Photo by Nasser Ishtayeh/Flash90.

(January 26, 2023 / JNS) The decision by Israeli security forces to conduct a large-scale counter-terrorism operation in Jenin during daylight hours on Thursday was unusual, reflecting the urgent need to prevent a major terror plot from moving ahead.

That plot, according to security sources, involved a Palestinian Islamic Jihad attack against Israelis to be carried out in the immediate future.

An Israel Defense Forces spokesman noted that most security operations in Judea and Samaria, commonly known as the West Bank, take place at night, to reduce what the military describes as "friction"—meaning reducing the chances of gun battles and clashes with gunmen and residents. Yet this time, the IDF, Israel Security Agency (Shin Bet) and Border Police's Counter-Terrorism Unit moved into the crowded Jenin area in broad daylight, employing techniques to maneuver in an urban sprawl that is a hub for heavily armed gunmen.

Israeli National Security Minister Itamar Ben-Gvir (left) visits the Temple Mount in Jerusalem, Jan. 3, 2022. Source: Facebook.

(January 25, 2023 / JNS) Israeli National Security Minister Itamar Ben-Gvir vowed on Wednesday to continue visiting the Temple Mount, a day after Prime Minister Benjamin Netanyahu told Jordan's king that he would uphold the status quo governing interfaith relations in Jerusalem.

"I devise my own policy on the Temple Mount, not that of the Jordanian government," said Ben-Gvir.  "I went up to the Temple Mount and I will continue to go up to the Temple Mount. 

"With all due respect to Jordan, Israel is an independent country. I assume the Americans understand freedom of movement; in the United States, no person would be prevented from going anywhere just because he is a Jew," he said.

Israeli Prime Minister Benjamin Netanyahu and Jordan's King Abdullah, Sept. 1, 2010 at the White House (AP/Susan Walsh)

Prime Minister Benjamin Netanyahu reportedly promised King Abdullah II that the status quo on the Temple Mount in Jerusalem will be preserved during a previously unannounced meeting between the two in Jordan on Tuesday.

According to Channel 12 news, Netanyahu made the promise more than once during the hours-long visit, and also gave assurances that Israel would protect the authority of the Islamic Waqf — a Jordanian-appointed council that administers the Temple Mount. The site is the holiest site for Jews, as the location of two biblical temples, while the Al-Aqsa Mosque on the Mount is the third holiest shrine in Islam, turning the area into a major flashpoint in the Israeli-Palestinian conflict.

Under an arrangement that has prevailed for decades under Jordan's custodianship, Jews and other non-Muslims are permitted to visit the Temple Mount during certain hours but may not pray there. In recent years, Jewish religious nationalists, including members of the new governing coalition, have increasingly visited the site and demanded equal prayer rights for Jews there, infuriating the Palestinians and Muslims around the world.

Fox Photo

A Republican in the U.S. Senate is looking to prevent lawmakers and their spouses from trading stocks on which the officials would have privileged information and used the bill's title to make a not-so-subtle dig at former House Speaker Nancy Pelosi.

On Tuesday, Sen. Josh Hawley, R-Mo., introduced the PELOSI Act, officially the Preventing Elected Leaders from Owning Securities and Investments Act, requiring members and their spouses to divest any holdings or put them in a blind trust within six months of entering office.

"Members of Congress and their spouses shouldn't be using their position to get rich on the stock market - today l'm introducing legislation to BAN stock trading & ownership by members of Congress. I call it the PELOSI Act," he wrote on Twitter Tuesday.
---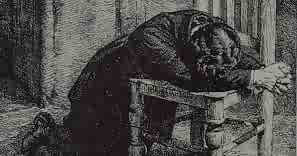 "The men who have done the most for God in this world have been early on their knees. He who fritters away the early morning, its opportunity and freshness, in other pursuits than seeking God will make poor headway seeking Him the rest of the day. If God is not first in our thoughts and efforts in the morning, He will be in the last place the remainder of the day." 
― E.M. Bounds