Top News

Israeli Prime Minister Benjamin Netanyahu meets with US Secretary of State Antony Blinken, Nov. 30, 2023 (photo: Amos Ben-Gershom, Israel GPO)

Israeli Prime Minister Benjamin Netanyahu and the members of the War Cabinet met today with U.S. Secretary of State Antony Blinken at the Prime Minister's Office in Jerusalem. 

Netanyahu thanked Blinken for America's support of Israel during the conflict and with the hostage release deal. 

Blinken reportedly stressed the U.S. concern that Israel ensure the safety of Palestinians in southern Gaza and an ample supply of humanitarian aid to the civilians after it resumes the conflict with Hamas in the Gaza Strip.

Palestinian Authority President Mahmoud Abbas and US Secretary of State Antony Blinken shake hands before their meeting in the West Bank city of Ramallah, November 30, 2023. (photo: Saul Loeb, Pool / AFP)

US Secretary of State Antony Blinken and Palestinian Authority President Mahmoud Abbas discussed the "urgent need for measures to improve the security and freedom of Palestinians in the West Bank" during their meeting earlier today in Ramallah, the US readout says.

Blinken also raised US efforts to accelerate the delivery of humanitarian assistance to Gaza and condemned Israeli settler violence against Palestinians in the West Bank, which has increased significantly since the outbreak of the Israel-Hamas war. Blinken told Abbas that the US "would continue to insist on full accountability for those responsible," the State Department readout adds.

"The secretary reiterated that the United States remains committed to advancing tangible steps for a Palestinian state," the readout adds.

Israeli security forces at the scene of a Palestinian shooting attack at the entrance to Jerusalem, Nov. 30, 2023. Photo by Chaim Goldberg/Flash90.

Three Israelis were killed and six other people were wounded on Thursday morning in a terror shooting on Weizman Boulevard at the entrance to Jerusalem.

Magen David Adom emergency medical personnel treated the victims before evacuating them to hospitals in the capital.

Israeli Prime Minister Benjamin Netanyahu arrives at the Knesset in Jerusalem, Nov. 27, 2023. Photo by Chaim Goldberg/Flash90.

Jerusalem will not give up on its goal to destroy Hamas, Israeli Prime Minister Benjamin Netanyahu said on Wednesday, amid rumors the terrorist organization offered to release all hostages held in Gaza in exchange for an end to the Israel Defense Forces operation.

"There is no way we are not going back to fight to the end. This is my policy, the entire Cabinet stands behind it, the entire government stands behind it, the soldiers stand behind it, the people stand behind it—this is exactly what we will do," said Netanyahu.

"From the beginning of the war, I set three goals: the elimination of Hamas, the return of all our hostages, and to ensure that Gaza will never again be a threat to Israel. These three goals remain," the premier said.

Israel sign vandalized in Skokie, Illinois, November 2023 (ABC-7 screen capture)

NEW YORK — Days after Hamas terrorists infiltrated Israel, Rachel Glazer put up a sign in support of Israel on her front lawn in a Boston suburb.

"When I get up, I look to see if my sign is still there," said Glazer, an event planner. Although she lives in a neighborhood with a substantial Jewish population, she's never 100 percent sure the sign will make it through the night as US media reports near daily incidents of antisemitic vandalism since October 7.

Police reports show nighttime raids across the US since at least early November, during which "dozens" or "more than 100" Israel signs are stolen in a particular town by groups of vandals.

Hamas is asking for a four-day extension of the ceasefire agreement it reached with Israel on Nov. 24, AFP reported on Wednesday.

Israelis attend a rally calling for the release of Israelis held hostage by Hamas terrorists in Gaza, outside the Kirya military base in Tel Aviv, November 28, 2023. (photo: Tomer Neuberg, Flash90)

As the fifth group of 10 freed Israeli hostages made their way back to Israel from Gaza on Tuesday night, Israeli negotiators were in Qatar for discussions on another possible extension to the truce deal that may see more civilian hostages, mainly women and children, released over the coming days. Talks were also reportedly being held on a potential broader framework to see male hostages freed.

The temporary truce, which began Friday, is currently in its fifth day and is slated to extend for a sixth day with 10 more hostages set for release on Wednesday.

Mossad spy agency chief David Barnea was in Doha on Tuesday for talks with CIA director William Burns, Egyptian intelligence chief Abbas Kamel, Qatari Prime Minister Mohammed Bin Abdul Rahman al-Thani and other Qatari officials, for expanded discussions on the hostages held by Hamas and other terror factions in Gaza since the October 7 onslaught.

Israeli troops operating in the Hamas-ruled Gaza Strip, Nov. 22, 2023. (photo: IDF)

The White House says it has made clear to the Israeli government that its military campaign in Gaza's south must differ substantially from its operations in the strip's north in the opening weeks of its war against Hamas.

A senior administration official, briefing reporters on Tuesday, said U.S. President Joe Biden and others in his government have "reinforced in very clear language with the government of Israel" that the "conduct of the Israeli campaign, when it moves to the south, must be done in a way that is to a maximum extent not designed to produce significant further displacement of persons."

During its campaign in the north, Israeli officials ordered an evacuation of civilians to the south to limit civilian casualties. Israel is expected, following a ceasefire that will carry through at least Thursday, to begin operating in Gaza's southern portion, with the Biden administration fearful civilian casualties could explode.

Israeli troops operating in the Hamas-ruled Gaza Strip, Nov. 28, 2023. Credit: IDF.

Hamas terrorists attacked Israeli troops in the northern Gaza Strip on Tuesday, in violation of the ceasefire agreement with Israel.

Several Israeli soldiers were wounded, according to the Israel Defense Forces.

People in Jerusalem walk next to pictures of civilians held hostage by Hamas terrorists in the Gaza Strip, Nov. 22, 2023. (photo: Yonatan Sindel, Flash90)

Israel and Hamas agreed to extend the ceasefire-for-hostages agreement by two days, U.S. National Security Council Spokesman John Kirby said on Monday evening.

"The humanitarian pause in Gaza, now in its fourth day, will be extended for another two days, through Thursday morning Israel time," Kirby told journalists during a briefing.

"In order to extend the pause, Hamas has committed to releasing another 20 women and children," added the spokesman.

US Secretary of State Antony Blinken will visit Israel, the West Bank, and the United Arab Emirates later this week, a senior State Department official said on Monday, to press for more humanitarian aid into Gaza and help secure the release of all hostages kidnapped by Hamas.

A boy waves an Israeli flag, as people wait for an expected convoy carrying newly released hostages that were seized during the October 7 attack by Palestinian militant group Hamas and held in the Gaza Strip, in Ofakim, Israel, November 26, 2023. (photo: Amir Cohen, Reuters)

Thirteen Israeli citizens taken hostage in Gaza were released by Palestinian terror group Hamas and brought back into Israel by the IDF, Israel confirmed on Sunday evening.

In addition, one Russian-Israeli was released as requested by Russian President Vladimir Putin, as well as three Thai citizens. The four were released via the Rafah crossing.

Palestinian terror group Hamas seeks to extend its truce with Israel beyond the initial four-day ceasefire period, it said in a statement on Sunday night.

It claimed it looked to increase the number of hostages it would release during the truce.

In an undated photo released by Zodiac Maritime, the tanker Central Park is seen. Attackers seized the tanker linked to Israel off the coast of Aden, Yemen, on November 26, 2023, authorities said. (Zodiac Maritime via AP)

DUBAI, United Arab Emirates — Attackers seized a tanker linked to Israel off the coast of Aden, Yemen, on Sunday, authorities said. While no group immediately claimed responsibility, it comes as at least two other maritime attacks in recent days have been linked to the Israel-Hamas war, even as both sides observe a four-day ceasefire.

The attackers seized the Liberian-flagged Central Park, managed by Zodiac Maritime, in the Gulf of Aden, the company and private intelligence firm Ambrey said. An American defense official, speaking on condition of anonymity to discuss intelligence matters, also confirmed the attack took place.

Zodiac called the attack "a suspected piracy incident."

Part of Iranian-made Shahed-136 suicide drone is seen after it was shot down near Kupiansk, in the Kharkiv region, Sept. 13, 2022. Credit: Wikimedia Commons.

An Israeli-owned commercial vessel was attacked by an Iranian drone in the Indian Ocean on Friday, the Associated Press reported, citing a U.S. defense official.

The attack on the CMA CGM Symi container ship, which caused no injuries, came a week after Yemen's Iranian-backed Houthi rebels hijacked an Israeli-linked ship in the Red Sea.

Israel Air Force helicopters prepare to take hostages released from the Gaza Strip, Nov. 24, 2023. (photo: IDF Spokesperson's Unit)

Thirteen Israeli hostages were released on Friday as part of a ceasefire deal, 49 days after Hamas terrorists kidnapped them and some 230 others during the Oct. 7 massacre of 1,200 people in the northwestern Negev.

The hostages were being brought by representatives of the Red Cross from Gaza to Egypt's Sinai Peninsula through the Rafah border crossing before flying to Hatzerim Airbase near Beersheva in southern Israel.

The group, which consisted of women and children, was set to return home by Israel Air Force helicopter, which the military outfitted with special blue and pink noise-canceling headphones.

Images documenting the entrace to the tunnel dug by Hamas under the al-Shifa hospital. (photo: IDF Spokesperson's Unit)

Prior to the start of the ceasefire at 7:00 local time, the Israel Defense Forces (IDF) destroyed a terrorist tunnel located under the Al-Shifa Hospital in Gaza City. The statement said that Division 36 as well as special forces carried out the operation on the Friday morning.

Additionally, the forces are said to have "completed its operational preparations according to the combat lines of the pause."

Earlier on Sunday, the IDF released a report documenting the uncovering of a tunnel under Gaza's Al-Shifa hospital that stretched 55-metres beneath the complex.
---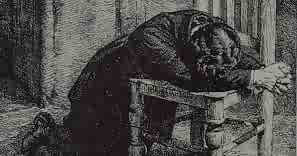 "The men who have done the most for God in this world have been early on their knees. He who fritters away the early morning, its opportunity and freshness, in other pursuits than seeking God will make poor headway seeking Him the rest of the day. If God is not first in our thoughts and efforts in the morning, He will be in the last place the remainder of the day." 
― E.M. Bounds