Top News

TURKEY-BACKED Syrian rebel fighters walk through a field of flowers in Idlib's southern countryside, in Syria in April (photo credit: KHALIL ASHAWI / REUTERS)

The US Department of Treasury Office of Foreign Assets Control (OFAC) sanctioned a variety of individuals and organizations in Syria on Wednesday, among them a group backed by Turkey that has carried out widespread human rights abuses. 

The sanctions came amid a group of sanctions that "eight Syrian prisons run by the Assad regime's intelligence apparatus, which have been sites of human rights abuses against political prisoners and other detainees." Of interest is the decision by the Biden administration to finally speak up about the abuses of extremist groups backed by Ankara which have been targeting Kurds and other minorities. 

This is a major change from the Trump administration, which tended to be silent on abuses of minorities in Syria, and even worked with Turkey to empower some extremist groups. 

Travelers get tested for COVID-19 at Ben-Gurion Airport, last week.Credit: Emil Salman

Israel will begin electronic monitoring of people entering the country who are obliged to quarantine, after the cabinet approved the move on Sunday. 

While the cabinet approved use of "electronic measures," the government does not plan to use tracking bracelets, but rather to encourage the use of a smartphone app.

According to the proposal by the Health and Public Security Ministries that was approved by the cabinet, anyone returning from abroad and required to self-isolate will need to use the designated app to send a one-time update to the authorities on their location, after which the state will monitor them. The state made use of this app during previous COVID outbreaks.

Israel and Iran flags (photo credit: ING IMAGE/ASAP)

Iran's Intelligence Ministry claimed that it has arrested a network of Mossad agents and seized a heavy shipment of weapons and ammunition after they entered Iran through its western border, according to Fars News Agency.

The ministry claimed that the alleged agents intended to use the weapons during the ongoing protests taking place throughout Iran in order to carry out assassinations and that Israel attempted to carry out "acts of sabotage" in various places during the recent presidential elections.

The ministry stated that the Mossad network in the area was "hit hard" after Iran managed to thwart the alleged sabotage attempts.

Alternate Prime Minister and Minister of Defense Benny Gantz attends a conference of the Israeli Television News Company in Jerusalem on March 7, 2021. (photo credit: YONATAN SINDEL/FLASH 90)

Defense Minister Benny Gantz will travel to France this week to discuss spyware sold by Israeli cyber firm NSO that was allegedly used to target French President Emmanuel Macron.

Macron's phone was on a list of targets that were possibly under surveillance by Morocco, which used NSO Group's Pegasus software, according to France's Le Monde newspaper. The French leader has called for an investigation.

Gantz will meet French Defense Minister Florence Parly on Wednesday, an official Israeli statement said.

Biden and al-Kadhimi met at the Oval Office where they discussed the 'next phase' in military operations - AP Photo

US President Joe Biden on Monday said the United States will end its combat mission in Iraq by the end of the year.

He said US counter-terrorism cooperation with Iraq would continue.

His comments came as he met with Iraqi Prime Minister Mustafa al-Kadhimi at the White House.

Biden said it would be a "new phase" for the 2,500 troops still deployed in the country.

"Our role in Iraq will be ... to be available, to continue to train, to assist, to help and to deal with ISIS as it arises but we're not going to be, by the end of the year, in a combat zone," Biden told reporters.

Chinese firms are set to build an airport and 90,000 houses in Iraq as part of a 2019 agreement for crude supply in exchange for projects, an Iraqi official was quoted as saying.

Companies from China are expected to build an airport in Nasiriyah and 90,000 houses in Sadr City, in exchange for 100,000 barrels of Iraqi crude, Zawya quoted Sabah Abdul Lateef, an adviser to the Iraqi Prime Minister, as saying.

"These projects will be carried out in line with the Iraq-China agreement after all legal issues that have faced the agreement have been resolved," said Abdul Lateef, as quoted by Zawya.

US Secretary of State Antony Blinken greets Foreign Minister Yair Lapid ahead of their meeting in Rome, on June 27, 2021. (Andrew Harnik/Pool/AFP)

Israeli authorities have warned US officials in recent days that Iran is closer than ever to attaining nuclear weapons, according to the Kan public broadcaster.

Foreign Minister Yair Lapid, Defense Minister Benny Gantz and other Israeli officials have addressed the issue with their American counterparts recently, issuing an "unusual warning," according to the Sunday report.

Nuclear talks between world powers and Iran — attended indirectly by the US — have been ongoing for months in Vienna, but have stalled in recent weeks.

Russia's President Putin attends the Navy Day parade in Saint Petersburg

MOSCOW (Reuters) - The Russian navy can detect any enemy and launch an "unpreventable strike" if needed, President Vladimir Putin said on Sunday, weeks after a UK warship angered Moscow by passing the Crimea peninsula.

"We are capable of detecting any underwater, above-water, airborne enemy and, if required, carry out an unpreventable strike against it," Putin said speaking at a navy day parade in St Petersburg.

US SOLDIERS take cover near Tal Afar, Iraq, where Lt. Gen. H.R. McMaster was in command in 2004. (photo credit: REUTERS)

The US indicated it will withdraw "combat troops" from Iraq. But it doesn't have combat troops there – and pro-Iran militias have indicated they believe America is being misleading.

The reports of the withdrawal were first reported by Nafiseh Kohnavard, a correspondent who is focused on Middle East issues for BBC World Service and BBC Persian and is an expert on developments in Iraq. Other networks have reported the same: that the US claims it may be withdrawing some personnel from Iraq and that Iraq's prime minister will discuss the matter with US President Joe Biden.  

Fighter jets from the IAF's second F-35 squadron, the Lions of the South, fly over southern Israel, January 2020. (IDF spokesperson)

Russian anti-aircraft artillery systems in Syria intercepted a number of missiles launched by Israel in airstrikes this week in an area southeast of Aleppo, according to a Russian military official.

Vadim Kulit, deputy chief of the Russian Center for Reconciliation of the Opposing Parties in Syria, told the Russian news agency TASS on Tuesday that Israeli fighter jets fired eight guided missiles on Monday, seven of which were intercepted by Russia's Pantsyr-S and Buk-M2 systems, both self-propelled, medium-range surface-to-air missile and anti-aircraft systems.

"In a span from 23:39 to 23:51 on July 19, four F-16 fighter jets of the Israeli Air Force entered Syria's airspace via the US-controlled al-Tanf zone and fired eight guided missiles at facilities southeast of the city of Aleppo," said Kulit, according to the TASS report.

Vials with Pfizer-BioNTech and Moderna coronavirus disease (COVID-19) vaccine labels are seen in this illustration picture taken March 19, 2021. (photo credit: REUTERS/DADO RUVIC/ILLUSTRATION/FILE PHOTO)

Pfizer Inc and German partner BioNTech said on Friday the US government had purchased 200 million additional doses of their COVID-19 vaccine and had the option to buy an updated version of the vaccine targeting new variants of the virus.

The announcement brings the total number of the doses to be supplied to the United States to 500 million, out of which roughly 208 million doses have already been delivered, as of Thursday's data from the government.

Pfizer last year signed the deal with the US government for 100 million doses of the vaccine for nearly $2 billion, with an option to buy 500 million more doses.

 

Protesters arguing with police outside the home of Naftali Bennett in Ra'anana on July 23, 2021. (screen capture: Twitter)

Anti-vaccination activists held an unruly protest outside the private home of Prime Minister Naftali Bennett Friday, a day after the premier accused those refusing COVID shots of endangering the entire nation.

Dozens of protesters blocked the road and chanted slogans against Bennett, eventually managing to reach the edge of the protected zone around the prime minister's Ra'anana home, police said.

Five people were arrested for disturbing the peace and refusing police orders as officers attempted to disperse the crowd.

Prime Minister Naftali Bennett addresses the coronavirus cabinet on Friday, July 16, as number of new cases rise (photo credit: ROEE AVRAHAM/GPO)

Minutes before Bennett's speech, the Health Ministry released new data showing that the Pfizer coronavirus vaccine remains 91% effective against developing serious cases of the disease. However, its effectiveness at stopping infection declined from 90%-95% to 39%.

The vaccine was found to be 40% effective against symptomatic COVID-19 and 88% effective against hospitalization.

This is specifically with regard to the new Delta variant, which is responsible for more than 90% of cases in the country and has been found to be significantly more contagious.

The Israeli national flag flutters as apartments are seen in the background in the Israeli settlement of Efrat in the West Bank August 18, 2020. (photo credit: RONEN ZVULUN/REUTERS)

The United States publicly called on Israel to refrain from West Bank settlement construction as some settler leaders have warned that a half-year freeze on planning activity is already in place.

"I think there is definitely a de facto freeze," Efrat Council head Oded Revivi told The Jerusalem Post, noting that the facts speak for themselves.

The last meeting of the Higher Planning Council for Judea and Samaria in which substantive projects were advanced was in January, before US President Joe Biden was sworn into office.

MOSCOW, July 22 (Reuters) - Russia managed to disconnect from the global internet during tests in June and July, the RBC daily reported on Thursday, citing documents from the working group tasked with improving Russia's internet security.

Russia adopted legislation, known as the "sovereign internet" law, in late 2019 that seeks to shield the country from being cut off from foreign infrastructure, in answer to what Russia called the "aggressive nature" of the United States' national cyber security strategy.

The legislation tightened Moscow's control over the global network and caused consternation among free speech activists, who feared the move would strengthen government oversight of the country's cyberspace.

Tests involving all Russia's major telecoms firms were held from June 15 to July 15 and were successful, according to preliminary results, RBC cited a source in the working group as saying.

 
---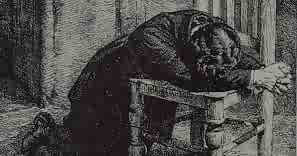 "The men who have done the most for God in this world have been early on their knees. He who fritters away the early morning, its opportunity and freshness, in other pursuits than seeking God will make poor headway seeking Him the rest of the day. If God is not first in our thoughts and efforts in the morning, He will be in the last place the remainder of the day." 
― E.M. Bounds