Top News

President Isaac Herzog and Azeri counterpart Ilham Aliyev in Baku, on May 29, 2023 (photo credit: HAIM ZACH/GPO)

BAKU - President Isaac Herzog's visit to Azerbaijan was planned with even greater levels of security than usual, amid concerns that Iran would attempt to disrupt the visit.

The Iranian border with Azerbaijan is about 100 km from the capital, Baku.

"Azerbaijan is a neighbor of Iran, a destabilizing force in the region seeking to undermine Israeli alliances of peace and security in the region," Herzog said on the tarmac at Ben-Gurion Airport.

Hamas supporters wave the terrorist movement's flag during a student rally at Birzeit University, near Ramallah, May 19, 2022. Credit: Flash90.

Hamas secured crucial victories in two recent student council elections at major Palestinian universities, pointing to growing discontent with the Palestinian Authority, the ruling Fatah party and President Mahmoud Abbas.

Palestinian officials acknowledged that election results at Birzeit University, near Ramallah, and Al-Najah University, in Shechem (Nablus) indicate Hamas's increasing popularity among Palestinians.

The C-Dome during testing aboard the Israel Navy's Sa'ar 6-class "Magen" corvette. (photo: Ministry of Defense Spokesperson's Office)

Israel has successfully tested a naval version of its land-based Iron Dome air-defense system, the C-Dome.

The interceptor was installed on the Israel Navy's Sa'ar 6-class "Magen" corvette and was on target when faced with simulated threats such as rockets, cruise missiles and unmanned aerial vehicles.

C-Dome is a joint project of the Israel Navy, the Israel Missile Defense Organization (part of the Defense Ministry's Directorate of Defense Research and Development) and Rafael Advanced Systems.

For many Americans, Memorial Day represents the start of summer — the promise of warm, sunny days, evenings illuminated by fireflies, barbecues in the backyard, and trips to the beach. But Memorial Day is not actually about any of that. It is a day to remember how the men and women of our Armed Forces have answered the call to give their lives to defend the people and the country they love. They have entered into the service willingly, knowing that the price of freedom is extraordinarily high. 

Soldier place flag on the grave of Medal of Honor recipient Michael Crescenz at Arlington National Cemetery. (Patrick Hughes)

President Joe Biden and House Speaker Kevin McCarthy, R-Calif., meet in the Oval Office on May 22, 2023. (caption: CNBC; photo: Saul Loeb, AFP, Getty Images)

With days to spare before a potential first-ever government default, President Joe Biden and House Speaker Kevin McCarthy reached final agreement Sunday on a deal to raise the nation's debt ceiling and worked to ensure enough support in Congress to pass the measure in the coming week.

The Democratic president and Republican speaker spoke with each other Sunday evening as negotiators rushed to draft and post the bill text so lawmakers can review compromises that neither the hard-right or left flank is likely to support. Instead, the leaders are working to gather backing from the political middle as Congress hurries toward votes before a June 5 deadline to avert a damaging federal default.

"Good news," Biden declared Sunday evening at the White House.

President Isaac Herzog met with Turkish President Recept Tayyip Erdogan in Ankara March 9, 2022. (photo: Chaim Tzach, GPO)

Israel's President Isaac Herzog sent his congratulations to Turkish President Recep Tayyip Erdogan on his latest presidential win.

In a statement released via Twitter, President Herzog expressed well wishes to the re-elected Turkish leader. He expressed an interest in continuing to develop the evolving relationship between the two Middle Eastern nations.

"Congratulations to President Recep Tayyip Erdogan of Turkey on his election victory," he wrote. "I am convinced we will continue to work together to strengthen and expand the good ties between Turkey and Israel."

Jewish activists clash with police during a protest against a conference of Christians outside the Davidson Center in Jerusalem, Israel, on May 28, 2023. (Arie Leib Abrams/ Flash90)

Christian worshipers who prayed at an archeological park bordering the Western Wall on Sunday, were met by hundreds of Jewish protesters, including Jerusalem's deputy mayor, shouting at them to leave.

The protesters were responding to an Evangelical Christian call for prayer at the Davidson Center, which is situated south of the Western Wall Plaza and features access to a segment of the Jewish holy site.

The incident underlines the strains on the relations of religious Israeli nationalists with Christian Evangelicals, who politically and financially support Israel as well as the strategic goals of religious nationalists, but diverge radically from them on theology.

(photo: Fire and Rescue Servuce)

Keren Kayemet L'Israel (KKL-JNF) forestry teams and Israel's Fire and Rescue Services fought at least 176 separate forest fires across Israel on Saturday, amid a severe heatwave felt throughout the country.

In the north of the country alone, 53 fires had to be put out on Saturday. The coastal area saw 32 fires, the greater Jerusalem area 28, the south 24, the central region 22, while the West Bank suffered 14 blazes throughout the day.

Hezbollah leader Hassan Nasrallah addresses his supporters via video, marking Martyrs' Day in Beirut's southern suburbs, in November. (photo: Aziz Taher, Reuters)

Amid recent security tensions in the north, Hezbollah Secretary-General Hassan Nasrallah spoke on Thursday night for the "Day of Resistance," where he marked 23 years since the IDF left Lebanon, and responded to statements made by the Israeli Military Intelligence Directorate Aharon Haliva.

"You are not the ones threatening war, it is us who do so," Nasrallah emphasized. "And any such war will include all of Israel's borders." He further said that "any wrong action in Palestine, Syria or Iran could lead to a major war."

He further said that "after the Israeli withdrawal from Lebanon in 2000 and the withdrawal from Gaza, the concept of 'Greater Israel' no longer exists."

This is a locator map for Afghanistan with its capital, Kabul. Iran borders Afghanistan on its western side. (graphic: AP)

The Taliban and Iran exchanged heavy gunfire Saturday on the Islamic Republic's border with Afghanistan, killing and wounding troops while sharply escalating rising tensions between the two countries amid a dispute over water rights.

Iran's state-run IRNA news agency quoted the country's deputy police chief, Gen. Qassem Rezaei, accusing the Taliban of opening fire first Saturday morning on the border of Iran's Sistan and Baluchestan province and the Afghan province of Nimroz. IRNA said Iran inflicted "heavy casualties and serious damage."

From the Taliban's view, Afghan Interior Ministry spokesman Abdul Nafi Takor accused Iran of shooting first. Takor said the firefight killed two people, one from each country, and wounded others. He described the situation as now being under control.

Deputy head of Russia's Security Council Dmitry Medvedev speaks during an interview with Russian media at a residence outside Moscow, Russia, March 23, 2023. (photo: Yekaterina Shtukina, Sputnik / Pool via Reuters)

A senior ally of President Vladimir Putin warned on Friday that the West was seriously underestimating the risk of a nuclear war over Ukraine, cautioning that Russia would launch a pre-emptive strike if Ukraine gets nuclear weapons.

Russia's 2022 invasion of Ukraine has triggered the deadliest European conflict since World War II and the biggest confrontation between Moscow and the West since the 1962 Cuban Missile Crisis.

Russia, which has more nuclear weapons than any other state, has repeatedly said the West is engaged in a proxy war with Russia over Ukraine that could escalate into a much bigger conflict.

File: Former US Special Envoy to the Middle East, Jason Greenblatt, speaks at an OurCrowd investor summit in Jerusalem, February 13, 2020. (Yonatan Sindel/Flash90)

The Biden administration has misjudged its approach to the Middle East, a senior official from the Donald Trump White House said in an interview as he joined the leadership of an Israeli think tank.

"It alienated the crown prince of Saudi Arabia, and wasn't particularly great with the United Arab Emirates," said Jason Greenblatt, Trump's Middle East special envoy who became senior director at the Jerusalem Center for Public Affairs last month.

The Biden approach, which includes taking America's Arab allies to task over their human rights records, has made it harder for Israel to add new countries to the Abraham Accords, in Greenblatt's telling.

The flag of Turkey. Credit: Markus Pfaff/Shutterstock.

Following a record-high turnout in last week's Turkish presidential and parliamentary elections, incumbent President Recep Tayyip Erdoğan is facing a runoff—his biggest political challenge since assuming office in 2014.

Michael Doran, senior fellow and director of the Center for Peace and Security in the Middle East at Hudson Institute, has described Erdoğan's re-election as a certainty. In fact, he called him the most consequential leader since the founder of modern Turkey, Mustafa Kemal Atatürk.

File: Strategic Affairs Minister Ron Dermer, US Secretary of State Antony Blinken and National Security Council chairman Tzachi Hanegbi at the State Department in Washington on March 7, 2023. (Antony Blinken/Twitter)

Strategic Affairs Minister Ron Dermer and National Security Adviser Tzachi Hanegbi will travel to meet senior officials in Washington DC next week, according to a US media report.

Dermer and Hanegbi are expected to meet with US national security advisor Jake Sullivan and other top-level officials from the White House and State Department to discuss the Iranian nuclear threat and peace prospects with Saudi Arabia, four Israeli and US officials told the Axios news site.

An official in the Prime Minister's Office said dates have not been finalized, while a White House National Security Council spokesperson told the site there was nothing to confirm.

A handout picture from Iran's Defense Ministry shows a 4th generation Khorramshahr ballistic missile being launched at an undisclosed location in Iran, May 25, 2023 (handout via AFP)

Iran unveiled a new version of a ballistic missile with a range of 2,000 kilometers (1,242 miles), enough to hit areas of Israel.

The Kheibar missile — the latest version of the Khorramshahr, which is Iran's longest-range missile to date — was unveiled Thursday alongside a replica of the Al-Aqsa Mosque in Jerusalem's Old City, in a live broadcast on state television.

Iran said the missile had been successfully test-launched, with State TV broadcasting a few seconds of footage of what it said was the launch.

E.U. Representative Sven Kühn von Burgsdorff during a tour of the Jerusalem neighborhood of Shimon Hatzadik (Sheikh Jarrah), Dec. 20, 2021. Photo by Yonatan Sindel/Flash90.

(May 25, 2023 / JNS)

German diplomat Sven Kühn von Burgsdorff, who represents the European Union in Judea, Samaria and Gaza, said on Wednesday during a visit to Samaria, "There is no such thing as Area B and C, it's all Palestine."

Areas A, B, and C are three administrative zones in Judea and Samaria established under the Oslo Accords. Area A is under Palestinian Authority civil and security control. Area B is governed by P.A. civil control but joint Israeli-Palestinian security. Area C, roughly 60% of the area, is fully under Israeli civil and military control.

Prime Minister Benjamin Netanyahu meets U.S. Defense Secretary Lloyd Austin in Israel, March 9, 2023. (photo by Amos Ben-Gershom, GPO)

U.S. and Israeli officials have made multiple threats in recent weeks regarding the possibility of a joint strike on Iran's nuclear program. According to experts spoken to by JNS, these declarations are part of a complex American messaging campaign.

Professor Eytan Gilboa, an expert on U.S.-Israel relations at Bar-Ilan University and a Senior Fellow at the Jerusalem Institute for Strategy and Security, told JNS that many of these messages have more than one  intended audience.

According to a May 17 Axios report, the Biden administration has recently proposed to Israel joint military planning regarding Iran. The report cited American officials as describing the proposal as unprecedented, representing an important upgrade in American—Israeli cooperation.

U.S. President Joe Biden boards Air Force One for Saudi Arabia at Ben-Gurion Airport, July 15, 2022. (photo: Yonatan Sindel, Flash90)

The White House is demanding that Israel shelve its judicial reform plans in exchange for American support for a normalization agreement with Saudi Arabia, according to Israeli media reports.

Washington, along with Riyadh, is also conditioning advancement of the talks on restarting long-dormant negotiations with the Palestinians, according to Channel 12.

Israeli Prime Minister Benjamin Netanyahu on Wednesday told Israeli media that the raft of bills designed to overhaul the country's legal system would return to the Knesset after the passage of the state budget, and President Isaac Herzog continues to host negotiations between the coalition and opposition on a political compromise.

Centrifuge machines in the Natanz uranium enrichment facility in central Iran. (photo: Atomic Energy Organization)

National security advisor Tzachi Hanegbi on Tuesday said a new nuclear facility being built by Iran would not be immune from attack, despite assessments by experts it will be beyond the reach of last-ditch U.S. bunker-busting bombs.

Tzachi Hanegbi made the comments in response to an Associated Press report that said the new facility appears to be as deep as 100 meters (328 feet) below ground.

Hanegbi, speaking at a security conference near Tel Aviv, said he was not surprised by the report, noting that Iran has other underground facilities. While he acknowledged the location would complicate any potential military strike on the facility, he said there are still solutions to the challenge.

Damaged houses in Russia's western Belgorod region. (photo: Belgorod region governor Vyacheslav Gladkov telegram channel via AP)

As Moscow takes stock following the most serious attack on its soil in the war, Wagner's chief says Russia's border with Ukraine is not properly protected

Russia on Wednesday threatened Kyiv that it would respond "extremely" harshly to any future incursion after Moscow said it fought off an armed group of "Ukrainian terrorists" earlier this week.

Meanwhile, as Russia took stock following the most serious attack on its soil since Moscow's invasion of Ukraine 15 months ago, the chief of the Wagner mercenary group said 10,000 prisoners he recruited died in Ukraine.

Prime Minister Benjamin Netanyahu and IDF Intelligence head Maj.-Gen. Aharon Haliva (right) visit an IDF Intelligence base, May 23, 2023. (photo: Amos Ben-Gershom, GPO)

Israeli Prime Minister Benjamin Netanyahu visited an IDF Intelligence base on Tuesday together with the head of IDF Intelligence Maj.-Gen. Aharon Haliva and additional commanders.

The prime minister received an in-depth briefing on the efforts being made in various fields regarding the Iranian threat.

He was also presented with details of the daily efforts to thwart terrorism in Judea and Samaria, and reviewed intelligence information that enabled the targeting of the senior Islamic Jihad commanders in the Gaza Strip during "Operation Shield and Arrow" earlier this month.

Centrifuges at the Iran nuclear energy exhibition in the Islamic Revolution and Holy Defense Museum, 2018. Credit: Maps/Shutterstock.

A nuclear facility Iran is constructing near the Zagros Mountains is so deep it is likely beyond the range of a U.S. weapon designed to destroy such sites.

Satellite imagery shows Iranian workers digging tunnels near the Natanz nuclear site in central Iran, about 140 miles south of Tehran.

Such a facility presents a "nightmare scenario that risks igniting a new escalatory spiral," said Kelsey Davenport, the director of nonproliferation policy at the Washington-based Arms Control Association, AP reported.

A picture published by Turkish media of Selçuk Küçükkaya, an alleged ringleader of a Mossad cell in Turkey on May 23, 2023 (Twitter: used in accordance with Clause 27a of the Copyright Law)

Turkish intelligence has uncovered a cell of 15 people allegedly working for Israel's Mossad against Iranian targets in the country, local media reports.

According to the Daily Sabah website, Turkey's national intelligence agency, MIT, uncovered the 15-person cell after an 18-month operation. It includes at least one person who had received training in Israel, the report says.

The report says at least 11 people have been detained and searches are ongoing for other members.
---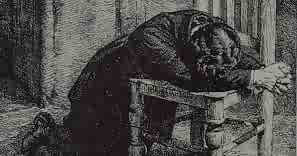 "The men who have done the most for God in this world have been early on their knees. He who fritters away the early morning, its opportunity and freshness, in other pursuits than seeking God will make poor headway seeking Him the rest of the day. If God is not first in our thoughts and efforts in the morning, He will be in the last place the remainder of the day." 
― E.M. Bounds