Top News

Israel's outgoing prime minister Benjamin Netanyahu shakes hands with his successor, incoming Prime Minister Naftali Bennett, after a special session to vote on a new government at the Knesset in Jerusalem, on June 13, 2021. (Emmanuel Dunand / AFP)

Prime Minister Naftali Bennett insisted Friday that his predecessor and opposition chairman Benjamin Netanyahu is unsuited to once again hold the premiership, but clarified that he would not rule out sitting in a future government headed by the  Likud leader.

Bennett, who gave several interviews to Hebrew media, said he has not decided whether or not to run again. He is instead focused on preparing Foreign Minister Yair Lapid to replace him as interim prime minister, as per their coalition agreement, he said.

Bennett and Lapid announced their decision on Monday to advance legislation to dissolve the 24th Knesset after just one year in power due to their inability to keep their

Pro-life supporters outside of the US Supreme Court. (photo: Alejandro Alvarez, WTOP)

The Supreme Court on Friday overturned Roe v. Wade, effectively ending recognition of a constitutional right to abortion and giving individual states the power to allow, limit, or ban the practice altogether.

The ruling came in the court's opinion in Dobbs v. Jackson Women's Health Organization, which centered on a Mississippi law that banned abortion after 15 weeks of pregnancy. The Republican-led state of Mississippi asked the Supreme Court to strike down a lower court ruling that stopped the 15-week abortion ban from taking place.

"We end this opinion where we began. Abortion presents a profound moral question. The Constitution does not prohibit the citizens of each State from regulating or prohibiting abortion. Roe and Casey arrogated that authority. We now overrule those decisions and return that authority to the people and their elected representatives," Justice Samuel Alito wrote in the court's opinion.

When asked whether he feels he played a role in the reversal of Roe v. Wade, after having appointed three conservative justices to the high court, the former president told Fox News: "God made the decision."

An illustration of a cyber attack. Credit: F8 studio/Shutterstock.

(June 24, 2022 / JNS) Iranian cyber-attackers targeting Israel have focused on trying to create panic; however, they have not activated advanced cyber-attack capabilities, say observers in Israel while cautioning that the hostile actors will continue to search for new vulnerabilities.

This month, Iranian cyber-attackers reportedly activated rocket sirensbelonging to municipal authorities in Jerusalem and Eilat, as well as targeting the emails of senior Israeli and American officials and executives. 

In November, a series of cyber strikes targeted Iranian gas stations and highway signs across the country, reportedly disabling every gas station in the country, while hijacking displays and screening subversive anti-regime messages.

Prime Minister Naftali Bennett attends a graduation ceremony for new pilots at Hatzerim air force base near the southern city of Beersheba, June 23, 2022. (AP Photo/Tsafrir Abayov)

Prime Minister Naftali Bennett, speaking Thursday at what will likely be his last military ceremony as premier, said he did his best for the country while in office.

"I did the best I could for the people of Israel, for my beloved people," Bennett said at a graduation ceremony for Israel Defense Forces pilots at Hatzerim airbase in southern Israel.

On Monday, Bennett and Foreign Minister Yair Lapid announced that they would disband the Knesset and send Israel back to its fifth election in three and a half years. Bennett and Lapid said they had "exhausted" avenues to stabilize their rocky minority coalition.

Turkish Foreign Minister Mevlut Cavusoglu, right, and Foreign Minister Yair Lapid speak to the media after their talks, in Ankara, Turkey, Thursday, June 23, 2022. (AP/Burhan Ozbilici)

Foreign Minister Yair Lapid hailed security cooperation with Turkey in helping foil an Iranian plot to kidnap or kill Israeli nationals in Istanbul, as he met his counterpart in Ankara for high-level talks aimed at cementing the countries' rapprochement Thursday.

Standing next to Turkish Foreign Minister Mevlut Cavusoglu after talks in the Turkish capital, Lapid said Israel is confident that Ankara "knows how to respond to the Iranians" in the wake of ongoing attempts to harm Israeli travelers on Turkish soil.

"The lives of Israeli citizens have been saved thanks to security and diplomatic cooperation between Israel and Turkiye," said Lapid, using the country's new official name.

After meeting for the Negev Summit, Bahrain's Foreign Minister Abdullatif bin Rashid al-Zayani, left, Egypt's Foreign Minister Sameh Shoukry, Israel's Foreign Minister Yair Lapid, U.S. Secretary of State Antony Blinken, Morocco's Foreign Minister Nasser Bourita, and United Arab Emirates' Foreign Minister Sheikh Abdullah bin Zayed Al Nahyan, pose for a photograph Monday, March 28, 2022, in Sde Boker, Israel. (photo: Jacquelyn Martin, AP/Pool)

A senior American official hinted Wednesday that more Arab nations are looking to make gestures to improve relations with Israel as US President Joe Biden readies to visit the region next month.

Biden will travel from July 13 to 16 to Israel, the West Bank, and to a regional meeting in Saudi Arabia, which former US president Donald Trump assiduously courted in hopes the kingdom home to Islam's holiest sites would recognize the Jewish state.

US Assistant Secretary of State for Near Eastern Affairs Barbara Leaf said that the Biden administration was encouraging greater cooperation between Israel and the Arab nations with which it has relations.

B'nai Brith International expressed concern and outrage over the newly elected general secretary of the World Council of Churches, Rev. Professor Dr. Jerry Pillay, who has a history of making anti-Jewish and anti-Israel comments.

Pillay, a Presbyterian and dean at the University of Pretoria in South Africa, will start his new position in 2023.

"If protecting Jews' basic equality, dignity and security is inseparable from true ecumenism and the pursuit of human rights, Rev. Pillay's rise risks devastating harm to the cause of social justice," David Michaels, B'nai B'rith's director of United Nations and Intercommunal Affairs, wrote last week in a Medium blog post.

Pillay's appointment, wrote Michaels, is "not shocking, but astounding and alarming nonetheless."

Foreign Minister Yair Lapid (Yesh Atid) with Merav Michaeli, Minister of Transport (Labor), speak ahead of a preliminary vote to dissolve the Knesset for new elections, on June 22, 2022. (Olivier Fitoussi/Flash90)

The coalition led by Prime Minister Naftali Bennett cleared the first major hurdle on its path to ending the current government on Wednesday, passing the first of the four votes necessary to disperse the Knesset and force snap elections.

Unable to agree even on dissolution, the opposition and coalition submitted several separate versions of the legislation — nine opposition bills and two coalition versions.

The coalition's primary version passed with 106 votes in favor and one against, while the opposition bills all passed with over 89 votes. All will now move to the Knesset House Committee to determine which committee will prepare them for their next vote, the first reading.

A new Israeli-made missile was unveiled at Paris's Eurosatory defense exhibition, June 2022. Credit: Rafael Advanced Defense Systems.

(June 21, 2022 / JNS) A new Israeli-made missile has been unveiled at Paris's Eurosatory defense exhibition that took place from June 13 to June 17.

Rafael's Spike non-line of sight (NLOS) sixth-generation precision missile is designed to strike distant targets and can be launched from helicopters, ground units or sea vessels. It is brimming with some of the latest technology available in the world of missiles, but its origin as a concept can be traced back to the 1973 Yom Kippur War, when Israel was surprised by attacks from Egypt and Syria.

Prime Minister Naftali Bennett and Foreign Minister Yair Lapid announce the collapse of their coalition, at a joint appearance at the Knesset, June 20, 2022. (Yonatan Sindel/Flash90)

The coalition on Tuesday pushed up its timeline for the Knesset's disbandment and new elections, adding its dispersal bill to Wednesday's legislative agenda.

The Knesset Presidium approved the addition, and the Knesset House Committee granted the bill an exemption from the traditional 45-day waiting period between submission and an initial vote.

The earliest the Knesset can disband is Wednesday, although a more likely scenario would be Monday of next week, as the legislation must pass four plenum votes and two committee reviews.

Blue and White leader Benny Gantz and MK Yair Lapid (photo credit: AVSHALOM SASSONI/MAARIV)

With such political friends, settlers don't really need enemies.

Right-wing politicians pushed to bring down Prime Minister Naftali Bennett's government, warning it was a disaster for the West Bank settlements. But in doing so, they created a paradigm in which any scenario would harm Israeli residents of Judea and Samaria.

The government went into acute crisis mode over the Knesset's failure earlier this month to pass legislation that would extend a directive granting residency rights to Israelis living in West Bank settlements.

sraeli Prime Minister Naftali Bennett, left, and Foreign Minister Yair Lapid, leave their podiums after a joint statement at the Knesset, announcing the collapse of their coalition, Monday, June 20, 2022. (AP Photo/Maya Alleruzzo)

At a press conference Monday evening confirming they intend to dissolve parliament and call new elections, Prime Minister Naftali Bennett and Foreign Minister Yair Lapid extolled their short-lived government and said all their actions, including the decision to bring the current coalition to an end, were taken for the good of the country.

The coalition had recently limped from crisis to crisis, and faced the real possibility of the opposition clinching a majority to bring it down. Instead, Bennett and Lapid decided to end things on their own terms, announcing they will initiate legislation next week to dissolve parliament and send Israel to its fifth general election in three-and-a-half years.

Bennett cited the coalition's failure to pass legislation to renew the application of some Israeli law to West Bank settlers as the immediate catalyst. The opposition supports the measure, set to expire at the end of June, but has voted against it in order to further destabilize the government.

Yair Lapid and Naftali Bennett at the Knesset. (photo: Marc Israel Sellem, The Jersualem Post)

Israel will head to its fifth election in three-and-a-half years, after Prime Minister Naftali Bennett and Alternate Prime Minister Yair Lapid gave up Monday on their efforts to stabilize the coalition. 

In a joint statement, Bennett and Lapid said that they will bring a bill to dissolve the Knesset to a vote next Monday. This means that elections will likely be held on October 25.

Sources close to Bennett said the duo's goal was to initiate an election on their own terms and not be forced out by opposition leader Benjamin Netanyahu.   

According to the coalition agreement, Lapid will become caretaker prime minister until the election and until the new government comes into power.  He is set to greet US President Joe Biden when he comes to Israel next month.

[Side note: Yair Lapid received a copy of Eye to Eye in 2013.]

Defense Minister Benny Gantz speaks at the Knesset's Defense and Foreign Affairs Committee, June 20, 2022. (Noam Moskowitz/ Knesset spokesperson's office)

Defense Minister Benny Gantz said Monday that an "already in action" air defense pact between Israel and its regional allies had already served to thwart Iran, and that he hoped it would expand with US President Joe Biden's visit to Saudi Arabia next month.

During a briefing to lawmakers at the Knesset's Defense and Foreign Affairs Committee, Gantz said Israel and its regional allies — under US leadership — were developing a joint defense pact to protect against the threat of drones and missiles by Tehran and its regional proxies.

"I have been leading for the past year together with my colleagues at the Pentagon and the [Biden] administration an extensive program to strengthen cooperation between Israel and the countries of the region, under American leadership and CENTCOM, which I hope will take another step forward in [US] President [Joe] Biden's important visit to the Middle East," he said.

Israelis take cover as a siren warns of incoming rockets from Gaza, in Ashkelon, on May 19, 2021. Photo by Edi Israel/Flash90.

(June 20, 2022 / JNS) A suspected Iranian cyber attack likely set off rocket-warning sirens in the cities of Jerusalem and Eilat on Sunday, Israeli media reported on Monday.

Israeli cybersecurity authorities said the attack targeted municipal alert systems, but did not breach essential IDF infrastructure, according to Ynet.

Authorities "instructed local councils to take precautionary steps to secure their alert systems, since they were activated by municipal alert systems and not by the IDF's Home Front Command," the report said.

Prime Minister Naftali Bennett chairs a cabinet meeting at the Prime Minister's Office in Jerusalem, June 19, 2022. (Abir Sultan/Pool Photo via AP)

Prime Minister Naftali Bennett on Sunday warned Iran against attempts to orchestrate terror attacks against Israelis abroad, threatening that anyone who tries to will pay the price.

"We are currently witnessing Iranian attempts to attack Israelis in various overseas locations," Bennett said in public remarks at the opening of the weekly cabinet meeting in Jerusalem.

"Our new rule: Whoever sends, pays," Bennett warned according to an English-language statement of his remarks provided by his office. "We will continue to strike those who send the terrorists, and those who send those who send them."

Russian President Vladimir Putin. (Alexander Demyanchuk, Sputnik, Kremlin Pool Photo via AP)

Russian President Vladimir Putin blasted the U.S. in speech from St. Petersburg Friday, accusing Washington of believing it is "God's messenger" and warning that the world order is changing. 

"After declaring victory in the Cold War, the United States proclaimed itself to be God's messenger on Earth," Putin claimed. "They seem to ignore the fact that in the past decades, new powerful and increasingly assertive centers have been formed."

Putin's speech, which was delayed for over an hour due to an alleged cyber-attack, focused almost solely on attacking the U.S. and its Western allies. 

A Russian soldier guards a pier with the grain storage in the background at an area of the Mariupol Sea Port which has recently started its work after heavy fighting in Mariupol, on the territory which is under the Government of the Donetsk People's Republic control, eastern Ukraine, June 12, 2022. This photo was taken during a trip organized by the Russian Ministry of Defense. (AP Photo)

BRUSSELS, Belgium — Russia is putting the world at risk of famine through its blockade of Ukraine's shipments of grains and restrictions on its own exports, EU foreign policy chief Josep Borrell said Saturday.

The threat to food security and a "battle of narrative" with Russia on Western-imposed sanctions on Moscow over Ukraine will dominate European Union foreign ministers' talks in Luxembourg on Monday.

"We are ready to work with the UN and our partners to prevent any unwanted impact on global food security," Borrell said in an article published on his official blog.

In this photo released by Xinhua News Agency, coloured smoke mark the launch ceremony for China's third aircraft carrier christened Fujian at a dry dock in Shanghai on Friday, June 17, 2022. China on Friday launched its third aircraft carrier, the first such ship to be both designed and built entirely within the country. (Li Gang/Xinhua via AP)

BEIJING (AP) — Beijing launched a new-generation aircraft carrier Friday, the first such ship to be both designed and built in China, in a milestone as it seeks to extend the range and power of its navy.

The Type 003 carrier christened Fujian left its drydock at a shipyard outside Shanghai in the morning and tied up at a nearby pier, state media reports said.

State broadcaster CCTV showed assembled navy personnel standing beneath the massive ship as water jets sprayed over its deck, multi-colored streamers flew and colorful smoke was released.

Equipped with the latest weaponry and aircraft-launch technology, the Type 003 ship's capabilities are thought to rival those of Western carriers, as Beijing seeks to turn its navy, already the world's largest, into a multi-carrier force.

This satellite image from Planet Labs PBC shows Iran's underground Natanz nuclear site, as well as ongoing construction to expand the facility in a nearby mountain south of Natanz. Iran, May 9, 2022. (Planet Labs PBC via AP)

Iran is constructing a vast new network of tunnels at its Natanz nuclear site that could house a massive enrichment facility that would be impervious to bunker-busting bombs and cyberattacks, the New York Times reported Thursday.

The report said that the US and Israel had been monitoring construction at the site for several months, but had refrained from commenting on it publicly, with the exception of a brief remark made last month by Defense Minister Benny Gantz.

"At this very time, Iran is making an effort to complete the production and installation of 1,000 advanced IR6 centrifuges at its nuclear facilities, including a new facility being built at an underground site near Natanz," he said, speaking at a conference at Herzliya's Reichman University.
---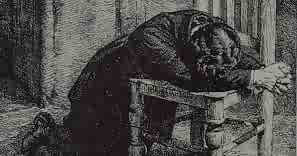 "The men who have done the most for God in this world have been early on their knees. He who fritters away the early morning, its opportunity and freshness, in other pursuits than seeking God will make poor headway seeking Him the rest of the day. If God is not first in our thoughts and efforts in the morning, He will be in the last place the remainder of the day." 
― E.M. Bounds