Top News

IDF Chief of Staff Aviv Kohavi speaks at a ceremony in the military's Kirya headquarters in Tel Aviv on June 18, 2020. (Israel Defense Forces)

IDF Chief of Staff Aviv Kohavi says he has directed the military to prepare operational plans for the possibility that it will need to strike Iran to block its nuclear program.

"Iran can decide that it wants to advance to a bomb, either covertly or in a provocative way. In light of this basic analysis, I have ordered the IDF to prepare a number of operational plans, in addition to the existing ones. We are studying these plans and we will develop them over the next year," Kohavi says.

He adds: "The government will of course be the one to decide if they should be used. But these plans need to be on the table, in existence and trained for."

The Israeli national flag flutters as apartments are seen in the background in the Israeli settlement of Efrat in the West Bank August 18, 2020. (photo credit: RONEN ZVULUN/REUTERS)

Israel must restrain from settlement and annexation activity and the Palestinians should hold back from incitement and terror payments, United State envoy Richard Mills told the United Nations Security Council on Monday.

"The US will urge Israel's government and the Palestinian Authority to avoid unilateral steps that make the two state solution more difficult," Mills said.

He was the first representative of the newly inaugurated Biden administration to address the UNSC and to describe the approach of the new White House to the Israeli-Palestinian conflict.

Illustrative. An F-35 jet maneuvers during a graduation ceremony for pilots who have completed the IAF Flight Course, at the Hatzerim Air Base in the Negev desert, December 26, 2018. (Aharon Krohn/Flash90)

F-35 stealth fighter jets were spotted over southern Lebanon and Beirut, where the Hezbollah terror group maintains a major presence, throughout the day on Monday, amid a recent uptick in reported Israeli strikes on Iranian and Iran-linked forces in nearby Syria.

As the aircraft, which were widely claimed to be Israeli, are capable of flying undetected, the decision to fly them low enough in the sky to make them clearly visible from the ground appeared to be a deliberate message to Hezbollah of Israel's air superiority.

Israeli police enforcing lockdown restrictions in Dizengoff Square in Tel Aviv, January 25, 2021. (Miriam Alster/Flash90)

The government's coronavirus czar on Monday warned the third nationwide lockdown may not be Israel's last, citing the fast-spreading mutations of the virus.

The British variant of the virus is circulating widely in Israel, accounting for nearly half of recent cases, according to health officials. Twenty-seven cases of the South African strain have been found in the country, in addition to four cases of a California mutation. Officials fear the variants might prove resistant to the vaccines.

Sen. Rand Paul. R-Ky., listens to testimony during the Senate Committee for Health, Education, Labor, and Pensions hearing on COVID-19 May 12, 2020 in Washington, D.C. (Toni L. Sandys-Pool/Getty Images)

Sen. Rand Paul, R-Ky., on Sunday declared there was a "great deal of evidence of fraud" and illegal election law changes that merit a "thorough investigation."

In a contentious exchange on ABC News' "This Week With George Stephanopolous," Paul said liberal journalists are calling anybody that believes the election was stolen is a fool to bring up the subject. 

"There are two sides to every story. George, you're forgetting who you are. You're forgetting who you are as a journalist if you think there's only one side," Paul said.

"You're inserting yourself into the story to say I'm a liar because I want to look at election fraud and I want to look at secretaries of state who illegally changed the voter laws without the permission of their state legislatures. That is incontrovertible, it happened.

"And you can't just sweep it under the rug and say, oh, nothing to see here, and everybody is a liar and you're a fool if you bring this up. You're inserting yourself into the story. A journalist would hear both sides and there are two sides of a story."

COVID-19 VACCINATIONS being administered at a Maccabi Health vaccination center in Givatayim last week. (photo credit: MIRIAM ALSTER/FLASH90)

Israel's mass vaccination campaign running in parallel with an active coronavirus outbreak may lead to "evolutionary pressure" on the virus, resulting in an Israeli variant that could be resistant to or have certain advantages over the vaccine.

So contended the Coronavirus National Information and Knowledge Center Saturday night in one paragraph of a nine-page report on mutations.

The result was a frenzy of headlines and panic.

Already, the world learned over the weekend that the British variant, which has spread like wildfire across Israel, could be more deadly than originally thought.

Moreover, the government and health officials have raised fears that variants that enter Israel through Ben-Gurion Airport could go against the country's vaccination program and hurt its ability to surface from the crisis. This includes the South African variant, which was brought to Israel via Dubai, and in some studies has shown to be vaccine resistant.

TAIPEI (Reuters) - Eight Chinese bomber planes and four fighter jets entered the southwestern corner of Taiwan's air defence identification zone on Saturday, and Taiwan's air force deployed missiles to "monitor" the incursion, the island's Defence Ministry said.

China, which claims Taiwan as its own territory, has conducted almost daily flights over the waters between the southern part of Taiwan and the Taiwan-controlled Pratas Islands in the South China Sea in recent months.

However they have generally consisted of just one or two reconnaissance aircraft.

The presence of so many Chinese combat aircraft on this mission - Taiwan said it was made up of eight nuclear-capable H-6K bombers and four J-16 fighter jets - is unusual.

Rapid coronavirus tests used in Israel (photo credit: SOFIA ISRAEL)

Preparations are underway to establish many more rapid testing stations throughout the county, according to a release by Quidel, the company that owns the Sofia rapid testing devices. 

The complexes would enable cultural and other events to open as infection declines and more people are vaccinated, paving the way for Israel's green passport program.

There were more than 7,000 people diagnosed with coronavirus on Friday, the Health Ministry said Saturday night. However, only 8.8% of people screened tested positive, down from 8.9% the day before and more than 9% most of the week prior.

Visibly pregnant 34-year-old Narkis receives her coronavirus vaccine in Tel Aviv, January 21, 2021. (photo credit: AVSHALOM SASSONI/ MAARIV)

Prime Minister Benjamin Netayahu is reportedly planning to push to shut down Ben-Gurion Airport after reports over the weekend that the British variant is up to 30% more deadly than the traditional coronavirus.

The prime minister will hold a meeting Saturday night to discuss the issue. 

The news comes against the backdrop of a report by the Health Ministry that six out of seven pregnant women screened for the British mutation of the novel coronavirus tested positive for the variant. 

This wave, there has been a sudden increase in pregnant women with life-threatening cases of the virus, whereas there were few in either of the previous waves.

A military helicopter is seen at the Russian Hmeimim military base in Latakia province, in the northwest of Syria. (File photo: AFP)

Israel's demand to remove Iran and its militias from Syria was discussed by Syrian and Israeli officials last month at the Russian Hmeimim base in Syria's Latakia, according to the Syrian Bridges Center for Studies.

According to the report, the meeting included the Director of Syria's National Security Office Major General Ali Mamlouk, Security Advisor at the Syrian Palace Bassam Hassan, Israel's former chief of staff of the Israeli army Gadi Eisenkot and former Mossad general Ari bin Menashe. Alexander Tchaikov, the commander of the Russian forces in Syria, was also present at the meeting.

Observers and international affairs experts have been monitoring Russia's work as a mediator between Syria and Israel in recent weeks. Sources have confirmed that Israeli army has been informing the Russians of airstrikes on Syria beforehand.

Fox News

Govs. Ron DeSantis, Chris Sununu and Greg Abbott announced that they are bringing their National Guard troops back from Washington, D.C., after reports they were posted up in a parking garage near the Capitol to rest during their shifts, a move that caused outrage at the treatment of the servicemembers. 

The U.S. Capitol Police (USCP) ordered the troops to move their rest area during their 12-hour shifts from inside the Capitol to the Thurgood Marshall Judicial Center parking garage, the National Guard said Friday.

Illustrative: Syrian Air defenses respond to alleged Israeli missiles targeting south of the capital Damascus, on July 20, 2020. (AFP)

Syrian state media reported Israeli airstrikes near the western city of Hama in the predawn hours of Friday morning.

Syrian official news agency SANA said Syria's air defenses confronted "Israeli aggression" near the city.

SANA quoted a military source as saying the attack had come from the direction of the city of Tripoli on Lebanon's coast.

In an interview with the New York Times last month, President-elect Joe Biden restated his intention to return to the 2015 nuclear deal with Iran. Israel opposes this plan because the 2015 deal ensures Iran will become a nuclear armed state.

Media reports over the past few weeks have detailed some of Israel's plans to convince the incoming administration to reconsider its position. Among other things, the government intends to use the documents from Iran's nuclear archive Mossad agents spirited out of Tehran in 2018 to show Biden and his advisors that the 2015 deal was based on the incorrect assumption that Iran's nuclear program was defensive and civilian. The archive proves incontrovertibly that Iran's nuclear program was conceived and has always been about making nuclear bombs, not medical isotopes. And the purpose of a nuclear arsenal is not to defend against its enemies, but to obliterate them.

Left: US President-elect Joe Biden on January 14, 2021, in Wilmington, Delaware (AP Photo/Matt Slocum); Right: Iranian President Hassan Rouhani speaks in a meeting in Tehran, Iran, December 9, 2020. (Iranian Presidency Office via AP)

Israeli television on Wednesday reported that Jerusalem is warning an American return to the former terms of the nuclear deal with Iran under President Joe Biden could lead the countries to a crisis in relations.

Channel 12 news cited "a very senior Israeli official" as saying: "If Biden adopts Obama's plan, we will have nothing to talk about with him." The official was referencing the Joint Comprehensive Plan of Action signed by former president Barack Obama in 2015. 

The official did not elaborate further.

Social media giants crossed a threshold in banning President Donald Trump and an array of his supporters -- and now face a quandary on defining their efforts to remain politically neutral while promoting democracy and free speech.

After Jan. 6, with its unprecedented violence in the seat of Congress, Trump was banned for allegedly inciting the rioters -- on platforms including Facebook, Twitter, Google-owned YouTube and Snapchat. The alternative network Parler, which drew many Trump backers, was forced offline by Amazon's web services unit.

The bans broke new ground for internet firms but also shattered the longstanding notion that they are simply neutral platforms open for all to express any views.
---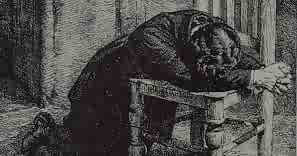 "The men who have done the most for God in this world have been early on their knees. He who fritters away the early morning, its opportunity and freshness, in other pursuits than seeking God will make poor headway seeking Him the rest of the day. If God is not first in our thoughts and efforts in the morning, He will be in the last place the remainder of the day." 
― E.M. Bounds