Top News

Saudi Foreign Minister Faisal bin Farhan Al-Saud at 2020 Munich Security Conference. (photo credit: MAARIV)

"Upgrading relations with Israel will occur only when a peace agreement is signed and is in accordance with Palestinian conditions,"  Saudi Arabia's new foreign minister, Faisal bin Farhan Al-Saud noted on Saturday at the Munich Security Conference in response to a question from Maariv about Israel-Saudi relations. The Jerusalem Post's sister publication also asked whether improvements to the relationship would include a non-aggression pact as well as open and formal relations with the Arab Gulf states.

Iranian Foreign Minister Mohammed Javad Zarif complained at the conference that any violent action in the Middle East is now being blamed on Iran. He provided the example of how US President Donald Trump's peace plan has lead to an increase in tensions and alleged violence against Israel and in the region, which he notes will be likely blamed on Tehran.

Vehicles carrying internally-displaced persons (IDPs) and their belongings drive past the IDP camp by Dayr Ballut near the Turkish border in the west of the northern Syrian province of Aleppo on February 16, 2020, as people flee advancing government forces in Idlib and Aleppo provinces. (Rami al SAYED / AFP)

WASHINGTON — US President Donald Trump has called for Russia to end its support for the Syrian regime's "atrocities" as he expressed US concern over violence in the Idlib region, the White House said Sunday.

Turkey's foreign minister also pressed his Russian counterpart over the attacks by Damascus on the last rebel-held bastion in the country.

Backed by Russian air power, Syrian President Bashar al-Assad made fresh gains Sunday as he intensified his assault on the holdout northwestern province of Idlib.

Prime Minister Benjamin Netanyahu and US Ambassador to Israel David Friedman | Photo: Oren Ben Hakoon

The joint US-Israel committee tasked with mapping the areas in which Israel would apply its sovereignty is ready to start working.

A senior official in the Trump administration confirmed to Israel Hayom that President Donald Trump appointed the US members of the committee. They are: US Ambassador to Israel David Friedman; Friedman's senior adviser  Aryeh Lightstone; and Scott Leith, who is the director of Israeli and Palestinian affairs the National Security Council.

Trump's appointments were announced a day after Israel announced who would represent it on the committee: Tourism Minister Yariv Levin; Israeli Ambassador to the US Ron Dermer; and the Prime Minister's Office Acting Director General Ronen Peretz.,

Avi Berkowitz (photo credit: Courtesy)

WASHINGTON – Avi Berkowitz, assistant to US President Donald Trump and representative for international negotiations, has traveled to participate in the Munich Security Conference, meeting over the weekend with senior officials from four Arab countries, The Jerusalem Post has learned.

Berkowitz met with officials from Saudi Arabia, Egypt, Jordan and Oman, as well as with senior EU officials. While the content of the meeting is unclear, the US peace team has been working on three different channels for the past couple of weeks: normalization between Israel and Arab countries; promoting the peace plan and trying to reach out behind the scenes to the Palestinian Authority; and blocking any UN resolution against the plan.

The Jerusalem Post reported at the beginning of February that the US has been trying to push for normalization between Israel and the Arab world. "We are getting close on our work on normalization," a senior White House official told the Post on February 2.

 

US Secretary of State Mike Pompeo addresses the audience on the podium during the 56th Munich Security Conference (MSC) in Munich, southern Germany, on February 15, 2020 (ANDREW CABALLERO-REYNOLDS / POOL / AFP)

MUNICH (AFP) — US Secretary of State Mike Pompeo on Saturday traded barbs with European leaders over diminishing Western influence, rejecting as "grossly over-exaggerated" their claims that Washington had retreated from the global stage.

Speaking at the Munich Security Conference, Pompeo sought to assuage European anxiety over the transatlantic bond under an unpredictable US President Donald Trump.

But he was immediately contradicted by French President Emmanuel Macron, who warned of "a weakening of the West."

Smoke rises past a mountain as seen from Damascus countryside, Syria December 25, 2018 (photo credit: OMAR SANADIKI/REUTERS)

Prime Minister Netanyahu said that he did not know anything about the alleged Israeli attack that target the Damascus area on Thursday, adding that maybe it was "the Belgian air force."

"I don't what happened last night," Netanyahu said in an interview with Radio Haifa on Friday, as quoted by channel 12. "Maybe it was the Belgian air force."

Seven people, four Iranians and three Syrians, were killed in an airstrike reportedly launched by IAF in the Damascus area on Thursday night, according to the Syrian Observatory for Human Rights, as quoted by Ynet. The attack was allegedly targeting Iranian ammunition depots in the city.

The USS Normandy, a Ticonderoga class US Navy cruiser, patroling the northern Gulf on February 10 | Photo: Jim Hollander

A US Navy warship seized weapons believed to be of Iranian "design and manufacture," including 150 antitank guided missiles and three Iranian surface-to-air missiles, the American military said on Thursday.

In a statement, the military said the guided-missile cruiser Normandy boarded a dhow, a traditional sailing vessel, in the Arabian Sea on Sunday.

"The weapons seized include 150 'Dehlavieh' antitank guided missiles (ATGM), which are Iranian-manufactured copies of Russian Kornet ATGMs," the statement said.

"Other weapons components seized aboard the dhow were of Iranian design and manufacture and included three Iranian surface-to-air missiles," it said.

U.S. Secretary of State Mike Pompeo addresses a news conference in the Press Briefing Room at the State Department in Washington, U.S., January 7, 2020 (photo credit: REUTERS/TOM BRENNER)

WASHINGTON - Secretary of State, Mike Pompeo, slammed the High Commissioner for Human Rights Michelle Bachelet on Thursday for releasing the database of companies operating in Israeli settlements in the West Bank.

Pompeo said in a statement that he is "outraged" by the decision."The United States has long opposed the creation or release of this database, which was mandated by the discredited UN Human Rights Council in 2016," he added. "Its publication only confirms the unrelenting anti-Israel bias so prevalent at the United Nations." 

He said that the US has not provided "and will never provide any information to the Office of the High Commissioner to support compilation of these lists and expresses support for US companies referenced."

Defense Minister Naftali Bennett (Right) and IDF Chief of Staff Aviv Kochavi (Left) (photo credit: IDF SPOKESPERSON'S UNIT)

The IDF will be establishing a new Iran Command as one of the top priorities of Chief of Staff Lt.-Gen. Aviv Kochavi's 'Momentum' multi-year plan which aims to obtain a considerable military advantage over Israel's foes.

The new Iran Command will be led by a Major General and will be dedicated and focused on analysing threats posed by Iran and planning Israel's campaign against the Islamic Republic.

It will bolster the IDF's attack capabilities, including by technological means for the IAF jets to destroy enemy targets, increase the military's intelligence superiority and expand it's intelligence gathering on the Islamic Republic including by satellites as well as bolster Israel's cyber (both defensive and offensive) capabilities.

The U.S. Senate voted Wednesday to advance a War Powers resolution which would limit President Donald Trump's ability to use military action against Iran without approval from Congress.

The vote was bipartisan, 51-45, with eight Republicans voting with Democrats. The eight Republicans in favor of the resolution included Utah Sen. Mike Lee, Kentucky Sen. Rand Paul, Maine Sen. Susan Collins, Tennessee Sen. Lamar Alexander, Louisiana Sen. Bill Cassidy, Kansas Sen. Jerry Moran, Alaska Sen. Lisa Murkowski, and Indiana Sen. Todd Young. 

"We should not be at war with Iran unless Congress votes to authorize such a war," Virginia Democratic Sen. Tim Kaine, who introduced the resolution said, according to CNN. "While the President does and must always have the ability to defend the United States from imminent attack, the executive power to initiate war stops there. An offensive war requires a congressional debate and vote. This should not be a controversial proposition." (RELATED: Here's What The Media Isn't Telling You About This War Powers Resolution)

The resolution could be vetoed by Trump, as he vetoed a War Powers resolution in 2019.

Overview of the United Nations Human Rights Council is seen in Geneva, Switzerland June 6, 2017. (photo credit: REUTERS)

The United Nations on Wednesday published its long awaited controversial blacklist of companies doing business over the pre-1967 lines in east Jerusalem, the West Bank and the Golan. 

The publication of the data base, which the United States had long worked to suppress, comes as in the aftermath of the Trump administration's recognition that Israeli settlements are legal and can become part of sovereign Israel.

The Office of the High Commissioner for Human Rights (OHCHR) said it had identified 112 business entities, such Cheerio's cereal maker General Mills, which it has reasonable grounds to conclude have ties with Israeli settlements – 94 domiciled in Israel and 18 in six other countries. These countries included: the United States, Great Britain, France, the Netherlands, Thailand and Luxembourg.
---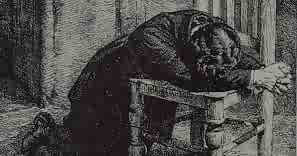 "The men who have done the most for God in this world have been early on their knees. He who fritters away the early morning, its opportunity and freshness, in other pursuits than seeking God will make poor headway seeking Him the rest of the day. If God is not first in our thoughts and efforts in the morning, He will be in the last place the remainder of the day." 
― E.M. Bounds